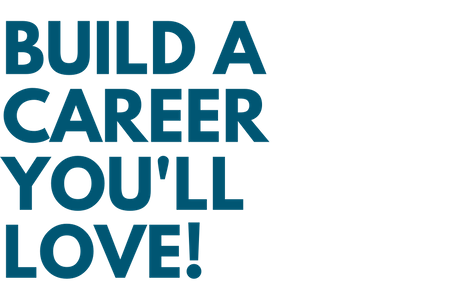 McCrea Financial Services have ambitious plans for the future.
And that is where you come in... 
With excellent client service at the heart of our company, McCreas continues to engage new clients, and grow our business as we move towards 20 years in business. 
We plan to expand our headquarters, have taken on a number of new colleagues, who will help our existing, highly committed team continue to deliver for the benefit of our clients.
Get ready to build a career you will love! 

We're looking to recruit to the following role to join our team in Glasgow:
Please click on the above position to find out more or contact us if you would like to be considered for any vacancies that we may have in future.

McCrea Financial Services were the first independent financial advisory company in the UK to achieve Investors in People Gold status.
Key Performance Indicators (KPIs) and Personal Development Plans (PDP) form a key part of our culture. We use these to help you measure your own progress within the company, and in your own career. We also support colleagues to stay up to date with current and ever-changing legislation and those training for their chartered qualifications. 

At McCrea Financial Services we have a number of values which we feel define who we are as a business and how we treat our customers and our clients. We are:
Professional - Motivated and committed staff with the expertise, experience and desire to constantly improve and innovate.
Personable - Here to help, whether directly or indirectly in a polite, approachable and friendly manner. We realise it is about people first and numbers second.
Client Focused - We identify what our clients need, offering bespoke and personalised advice by understanding their circumstances, aims and objectives. We listen to what they need and build life long relationships with our clients.

Our colleagues will welcome you and make you feel right at home. We offer an excellent salary and benefits package, and provide opportunities to learn and grow.

Your remuneration benefits will include: 
Bonus Scheme
Group Pension Scheme
Private Medical Insurance
Income Protection
Critical Illness Cover
Death in Service Benefits

The little things really count at McCreas.
Our colleagues are valued, and we support them whenever we can.
For example as an employee, you'll be able to enjoy: 

 Fresh fruit every week

 Modest (but useful) clothes allowance 

 Regular social opportunities

 Take part in charity events

 Complimentary sports tickets 
With a great salary and benefits package, a fantastic team and some of the little things that matter, why wouldn't you want to be part of the team? 
To apply, we'll require the following:
A covering letter, including a note of your existing salary and benefits 
A CV which reflects your skills and experience to match the role
Submit your application to: vacancy@mccreafs.co.uk 
McCrea Financial Services is committed to diversity in the workplace. We encourage applications from applicants regardless of gender, sexuality, or disability.