Euro-Pass Entries for our Ten Years on the Touchline Memories!
Thank you so much to everyone for taking the time to enter our competition and share some of your best European memories over the last ten years with us.  
There were so many mentions of some real standout Warriors games in Europe everyone will relate to including the win in Toulon in October 2013, the game against Bath in the 2011-12 season with Richie Gray scoring a try to win the game whilst the Montpelier game that season at Firhill also generates a number of mentions.
More than a few of you mentioned Peter Horne's match winning try against Northampton at home in 2013, the 33-28 win over Toulouse in 2008 and the 2015 playoff match against Ulster with that fantastic DTH Van Der Merwe try!
Two opponents that stand out above all else, and are perhaps a reflection of how far Glasgow Warriors have come in Europe, were both from last season.  Multiple competition entries mention the demolition of Leicester Tigers both home and away and the fantastic games against Racing 92 where we can't go without mentioning the way number 10, Finn Russell controlled the pace of the games, gained yards, played smart and kicked points for his team during the entire match, outplaying a certain Dan Carter in both matches.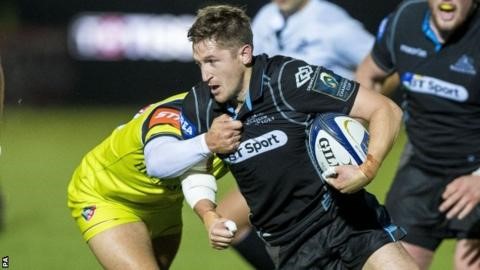 Our winning entry stays with the Racing 92 game, away in Paris last year whilst our runners up entries, remind us of why we all get so caught up in the game of Rugby, and more specifically of course, our team, Glasgow Warriors.  It's been a great ten years on the touchline and we can't wait for more!
Winning Entry:  Laura Sayers, Glasgow - 2 tickets to all three European Champions Cup home games!
My favourite memory of a European match would be as close as last December in Paris where Glasgow beat Racing 92. The most exciting part of this game for me was having my Uncle who was born and raised in the street next to Racings stadium and my Aunt meet us at the game. I hadn't seen them in over 5 years and they traveled through to Paris from their now home in Luxembourg. My uncle Olivier came wearing his Racing top, hat and scarf and spent the entire day giving us the history of the team and joining in with all of the traveling Glasgow fans.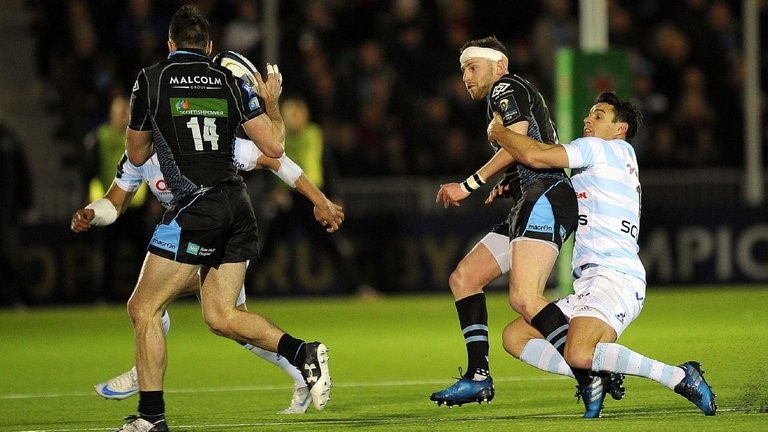 The best part of the whole day was my Aunt Bernadette saying she was going to stay neutral throughout the game as she couldn't possibly pick between her niece and her husband, but then about 10 minutes into the match was screaming at the top of her lungs "We are Warriors!". 
She then gently reminded her husband that he might be Paris born and raised but shes west coast Scotland born and raised. 
Then that evening, a racing fan ran up to my boyfriend and showed him a photo of the two of them together the year before at the same game. He saw my boyfriend in the crown and remembered he had a photo of him on his phone! We then all went out and celebrated and ensure my uncle Olivier was bought commissary drinks all evening. 
Not only my best European memory of Glasgow Warriors, but also my best memory of an away game. We had been to Paris the year before when the attacks happened and then again when the game was re-scheduled but unfortunately, the circumstances surrounding those visits made it difficult to really enjoy the game. This trip made up for it. 
Joint Runner up, Andrew Paterson, Bargeddie 
It's fair to say that my favourite European memory won't perhaps be Warriors finest moment in European competition, but it will always have a special place in my heart.
 It was Friday 19th October 2012 and Glasgow Warriors were hosting Ulster in the Heineken Cup. As a diehard football fan who was somewhat gingerly dipping his toes into rugby waters, it was with a mixture of excitement, anticipation and I must confess a little apprehension that I made my way to Scotstoun ahead of the game.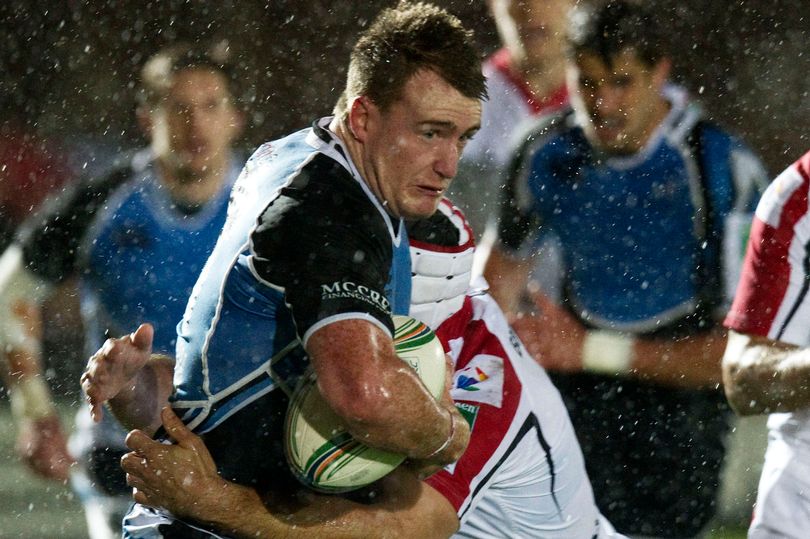 The vibe on the train, packed with fans of both sides, was good and I had already been pleasantly surprised that my match ticket entitled me to a discount on my rail ticket.
Soon there was that familiar rush of adrenalin at spotting floodlights when they burst into view as the train sped on towards Scotstounhill station and it wasn't long before I was at the stadium.
You could have knocked me down with a feather when the smiling steward checked my ticket, wished me a good evening and hoped that I enjoyed the match.  Where was the usual cry of "Any bottles or cans?" or the unspoken gesture to raise my arms so I could be patted down.
My ticket for was the East terrace, as it was then, and was incredible value to what I used to paying at football. Next I was amazed to discover that I could actually enjoy a beer whilst watching the game.
 This was fantastic. And the game hadn't even started yet!
As it was Ulster would triumph 19-8 on the night but I found the game captivating. I was absorbed in it from start to finish.  
Experience tells me now it was a far cry from some of the classic performances the Warriors would subsequently produce in the intervening years.
It ranks very low in the list of great Warriors games and I suspect will have faded from the memories of most Warriors fans present, but it will always be my first Glasgow game and it will always be special.
Joint Runner up, Graham Silcock, Milngavie
One of my favourite Champions' Cup memories of the last few years was the game away to Toulon in October 2013.  It ended 51-28 to Toulon, but that scoreline doesn't tell the whole story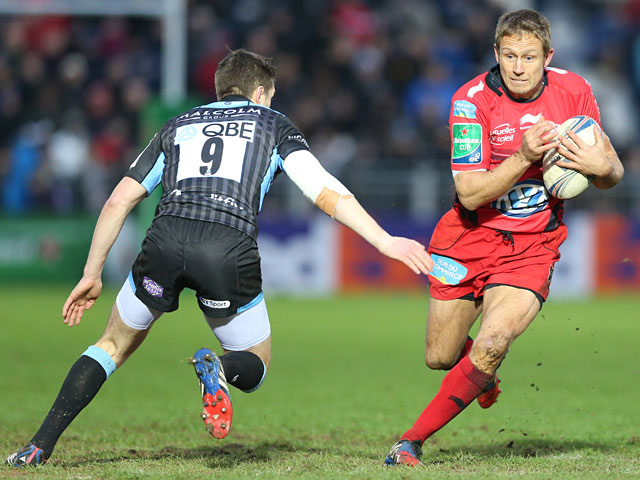 It was the school October week holiday and I was in St Andrews with the family. I had taken my lad for some quality father/son bonding time in The Rule pub to watch it.
Glasgow were massive underdogs against the superstars of Toulon with Giteau, Wilkinson and Armitage featuring, amongst others. We had a torrid time of it in the first 40 minutes, and got pretty well blown away - not helped by a spectacular, but disallowed, length of the field effort from Niko Matawalu - and we were a fairly dispiriting 34-0 down at the break.
However, I persuaded #1 son to stick with it during the break (I'd just got a fresh pint in!) and fortunately the second half was a different story. Matawalu came off the wing to move to scrum half and DTH van der Merwe scored early on. This was followed by further converted tries from Matawalu, Gray and DTH again and suddenly Glasgow had an unexpected, but very welcome, bonus point.
As we might have expected, Toulon rallied late on to put a wee bit extra gloss on the final score, but I remember thinking at the time that that second half performance was a great turning point for Glasgow and sent a really powerful message to our players, supporters and, of course, our opponents about our future intent.
Plus, we won the second half!
Both runners up will receive 2 tickets to a Warriors Pro14 game this season! :)
Thanks again to everyone who entered.  We've greatly enjoyed your stories and appreciate the time you've taken to share your memories with us.