An Introduction to the Mortgage Department at McCreas
Did you know McCrea Financial Services have a thriving and busy mortgages department?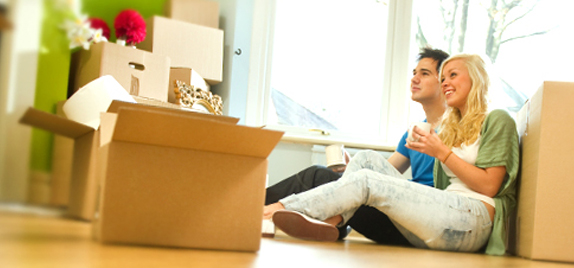 For most people, their mortgage is probably the largest financial transaction they are likely to undertake. There are hundreds of different mortgage products available and the choices at times can be confusing. This is where we can help – We can offer an honest and unbiased assessment of your needs and recommend the most appropriate deal which is individually tailored to your circumstances and requirements.
Most media outlets have some form of best buy table for mortgages which look helpful. However, these may not provide the full picture in terms of large arrangement fees and hefty tie-in penalties.  At McCreas we can help and after a full review of your personal circumstances will suggest what product options suit your needs, how long you have to repay it over, when it will need to be reviewed and many other important considerations.
As well as mortgages for first time buyers and those moving up the property ladder, we do a great deal of mortgage and remortgage work for existing clients and their families which can tie in closely with their overall investment and retirement plans too.   You can email our mortgages department or call us on 0141 570 1340 if you would like to know more or make an appointment.
Meet The Team
Graeme Nichols is the Mortgage and Protection Specialist at McCreas.  Graeme is qualified to advise on all types of mortgages and provides detailed insurance and protection advice.   Having worked with independent financial firms for over a decade, Graeme has come across most scenarios with clients and part of the job is to make the process of buying a property or moving a mortgage as stress free as possible.
Gillian O'Donnell is one of two senior administrators who directly support the running of the mortgage and protection department, working closely with Graeme.  Her organisational skills and positive attitude make Gillian a real asset to McCrea Financial Services and our clients.  Gillian has 20 years experience in the Financial Services Industry, nearly 15 of those with us at McCreas!
Yvonne Kinnear started her career as an Audio Typist with McCreas 12 years ago but quickly slotted into a more administrative role, supporting the mortgage department and is now one of our Senior Administrators, with her knowledge and experience of the detailed processes required to complete your mortgage, Yvonne has become a pivotal part of the mortgage team.
We Get Great Feedback.
We've been delighted by the feedback we receive from customers using our mortgage services.  Take a look at what they have to say or why not visit our testimonials page: 
Excellent service provided by Graeme, Gillian, Yvonne and the team at McCrea's. They took the time to explain everything in a way I understood my options. I would happily recommend them to friends and family.  
KM - Surrey/Glasgow
Excellent service from Graeme, Gillian and Yvonne. Impressed by the support and guidance through the whole process. Very professional and organised.
 RF - Glasgow
We received a friendly and professional service from Graeme and all the team at McCrea's. Product recommendations for our re-mortgage and protections were perfect for our current circumstances. Happy customer, thank you!
SG - Glasgow
We look forward to hearing from you if you would like to know more about getting your first mortgage or a remortgage or are an existing client and would like to incorporate your mortgage plans into your overall investment considerations.  Please email our mortgages department or call us on 0141 570 1340 to make an appointment.