Are you Prepared to Move?
The Summer Edition of the Glasgow Property Times is now available and being circulated to 15,000 homes around Glasgow.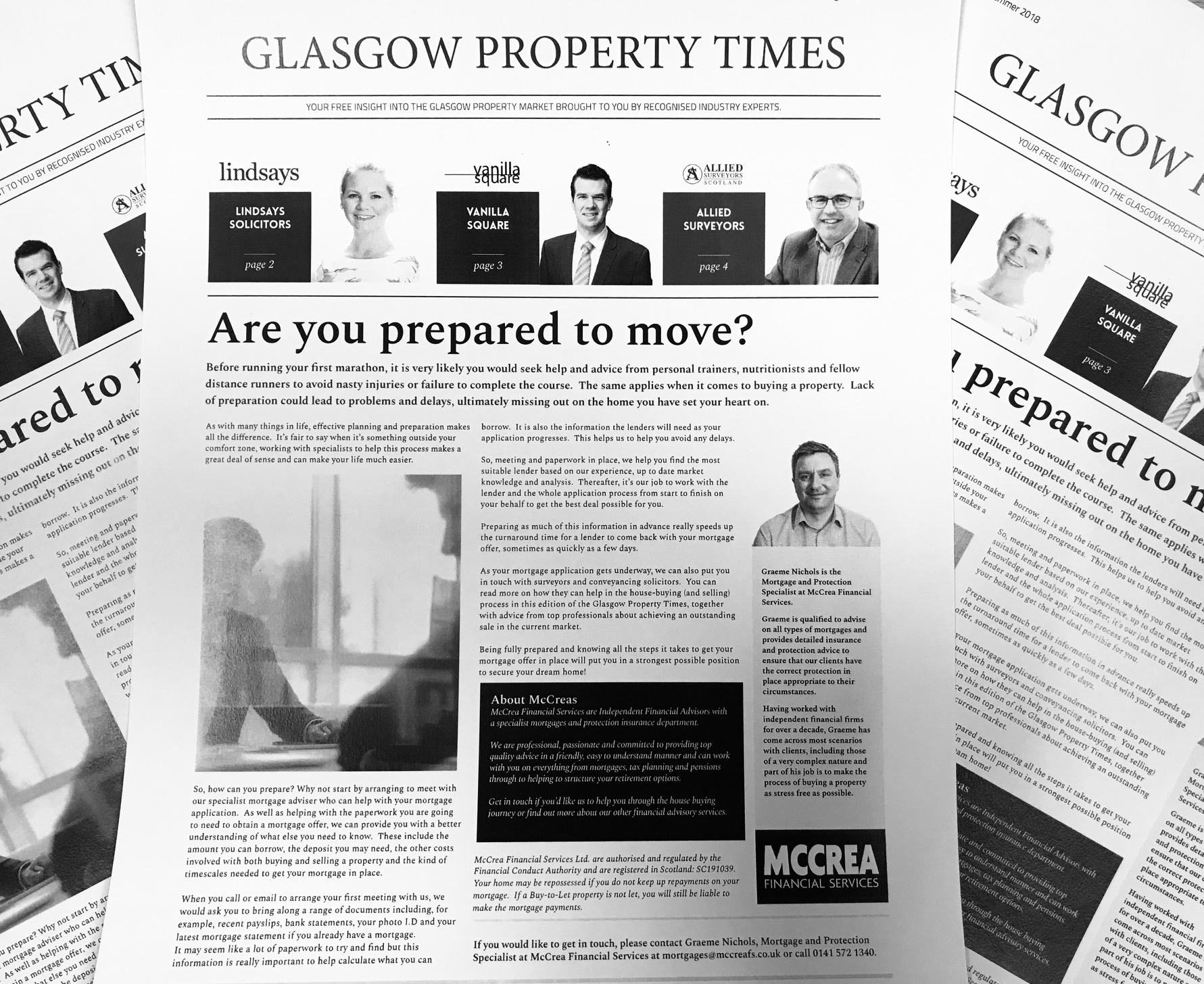 In this edition, all four contributors (including ourselves with mortgage advice, estate agents, solicitors and surveyors) focus on the importance of being prepared to move.  There are tips and ideas on how to get ahead with everything from your search for a new home through to getting your mortgage offer in place and ready to go.
You can read the full article from our mortgage and protection specialist, Graeme Nichols here:
Before running your first marathon, it is very likely you would seek help and advice from personal trainers, nutritionists and fellow distance runners to avoid nasty injuries or failure to complete the course.  The same applies when it comes to buying a property.  Lack of preparation could lead to problems and delays, ultimately missing out on the home you have set your heart on.
As with many things in life, effective planning and preparation makes all the difference.  It's fair to say when it's something outside your comfort zone, working with specialists to help this process makes a great deal of sense and can make your life a great deal easier.
How can you prepare? Why not start by arranging to meet with our specialist mortgage adviser who can help with your mortgage application.  As well as helping with the paperwork you are going to need to obtain a mortgage offer, we can provide you with a better understanding of what else you need to know.  These include the amount you can borrow, the deposit you may need, the other costs involved with both buying and selling a property and the kind of timescales needed to get your mortgage in place.
So what does the process of getting a mortgage look like in more detail?
When you call or email to arrange your first meeting with us, we would ask you to bring along a range of documents including for example, recent payslips, bank statements, your photo I.D and your latest mortgage statement if you already have a mortgage.
It may seem like a great deal of paperwork to try and find but this information is really important to help calculate what you can borrow.  It is also the information the lenders will need as your application progresses.  This work at the outset avoids us having to keep coming back to you which could extend the process over a period of several weeks.
With meeting and paperwork in place, we help you find the most suitable lender based on our experience, up to date market knowledge and analysis.  Thereafter, it's our job work with the lender and the whole application process from start to finish on your behalf to get the best deal possible for you.
Preparing as much of this information in advance really speeds up the turnaround time for a lender to come back with your mortgage offer, sometimes as quickly as a few days.
As your mortgage application gets underway, we can also put you in touch with surveyors and conveyancing solicitors.  You can read more on the detail of their roles in the house-buying (and selling) process in this edition of the Glasgow Property Times, together with how to spot that all-important property in the first place!
Being fully prepared and knowing all the steps it takes to get your mortgage offer in place will put you in a strongest possible position to secure your dream home!
Why not download the full Glasgow Property Times for advice from solicitors, estate agents and surveyors in addition to mortgages. 
You can also contact us on 0141 572 1340 or via email and we can get a copy posted out to you.
About Graeme: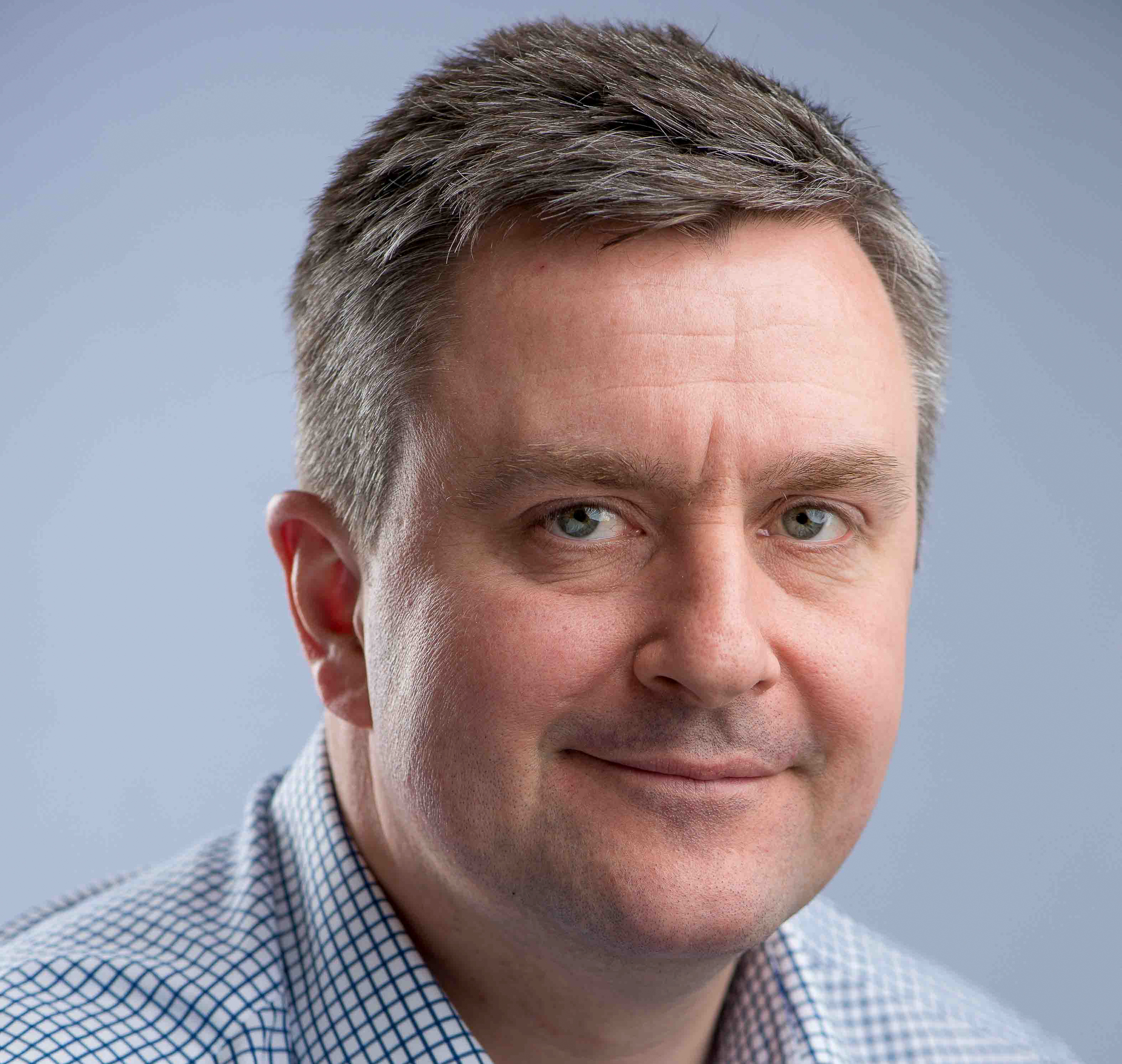 Graeme Nichols is the Mortgage and Protection specialist at McCrea Financial Services.  He is qualified to advise on all types of mortgages and provides detailed insurance and protection advice to ensure our clients have the correct protection in place appropriate to their circumstances.   
Having worked with independent Financial Firms for over a decade, Graeme has come across most scenarios with clients, including those of a very complex nature and part of his job is to make the process of buying a property as stress-free as possible. 
If you would like to make a no-obligation free of charge appointment to discuss your mortgage, please call 0141 572 1340 or email the mortgage team.