Autumn Edition of the Glasgow Property Times out now!
The Autumn edition of the Glasgow Property Times is now available and McCrea Financial Services have once again worked with colleagues across a range of property purchasing services to provide an article, this time focusing on whether or not Glasgow will feel the effect of the recent rise in interest rates.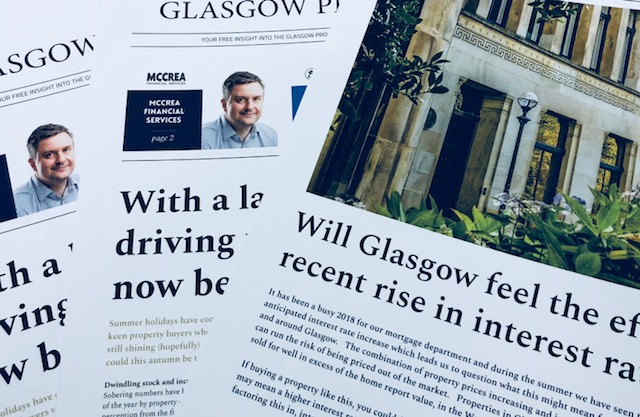 It has been a busy 2018 for our mortgage department and during the summer, we have seen the much anticipated interest rate increase which leads us to question what this might mean for property purchase in and around Glasgow.  The combination of property prices increasing and interest rates rising means people can run the risk of being priced out of the market.  Properties in Glasgow are selling fast, with many being sold for well in excess of the home report in many cases in the West End by 10 to 15% over the home report value.
If buying a property like this, you could fall into a higher loan to value bracket if your deposit is fixed, it may mean a higher interest rate than if you had bought the property for the home report value.  Even after factoring this in, interest rates across all loan to value bandings are still very good. 
It's not all doom and gloom
The Monetary Policy Committee's decision to raise the Bank of England's base rate (from 0.5% to 0.75%, on August 2, 2018) took interest rates to their highest level for nine years. Rates are however still very low in comparison to the 80s and 90s and borrowers remain well-placed to get excellent deals for their residential mortgage. With the concerns over rate increases many borrowers are looking ahead and taking a fixed rate deal while those that haven't should consider reviewing all their options.
Should you consider a fixed rate?
Although fixed-rate mortgages have been increasing since the run up to the recent rate hike in August, the options remain very competitive and in many cases reviewing your current deal can offer substantial cost savings as well as the security to take advantage of rates that are still very low protecting yourself against further rises.
If lenders apply the recent rate increase to their standard variable rate, average SVR rates will be around 5%, although this varies between lenders.  As a result, many households have taken advantage of excellent fixed rate deals by remortgaging to protect themselves against future rate rises.
Why seek advice?
The mortgage market can be complex one and it is important to consider all your options as well as factoring in flexibility in case your circumstances change.
Wherever you live (or would like to live) concerns and uncertainty over possible future rate increases may impact on your decision to buy a property. This is where it is important to have property professionals who can help you make the right decisions while answering any concerns and questions you may have.
McCreas work closely with other property experts such as Allied Surveyors, Lindsays Solicitors and Vanilla Square, all featured in this edition of the Glasgow Property Times, to take into account the many pieces of the 'mortgage puzzle'.   
The demand for property in Glasgow, particularly the west end and surrounding areas, remains high and with excellent deals available from many lenders this is a great time to review any existing mortgage or consider a possible house move.
You can read the full edition of the Glasgow Property Times here.
About the contributor: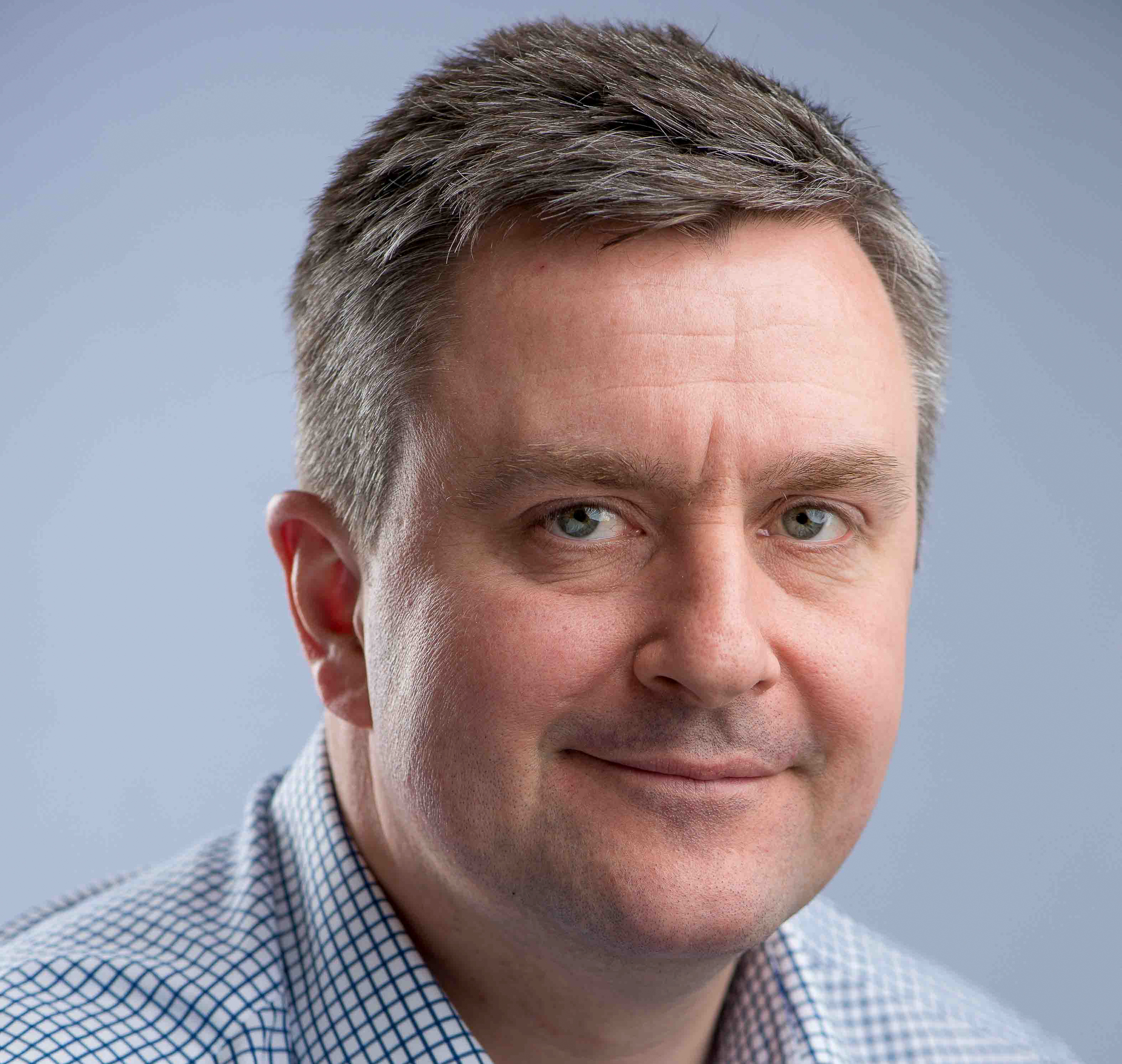 Graeme Nichols is the Mortgage and Protection Specialist at McCrea Financial Services and is qualified to advise on all types of mortgages and provides detailed insurance and protection advice to ensure that our clients have the correct protection in place appropriate to their circumstances.
Having worked with independent financial firms for over a decade, Graeme has come across most scenarios with clients, including those of a very complex nature and part of his job is to make the process of buying a property as stress-free as possible.   
Please contact us to make an appointment if you are considering a mortgage or remortgage via email  or by calling 0141 572 1340.