Escaping from Generation Rent
Paying rent can make saving for a mortgage deposit seem out of reach. But there are other ways for renters to reach the housing ladder…
With an average monthly cost of £664 and rising, rent in Scotland may be more affordable than the UK average of £947, but can still be prohibitively expensive to those hoping to purchase a home of their own. While most mortgages require a minimum 5% of the purchase price as a deposit, better deals are often available to buyers able to provide 10% - 15% of the property price up front.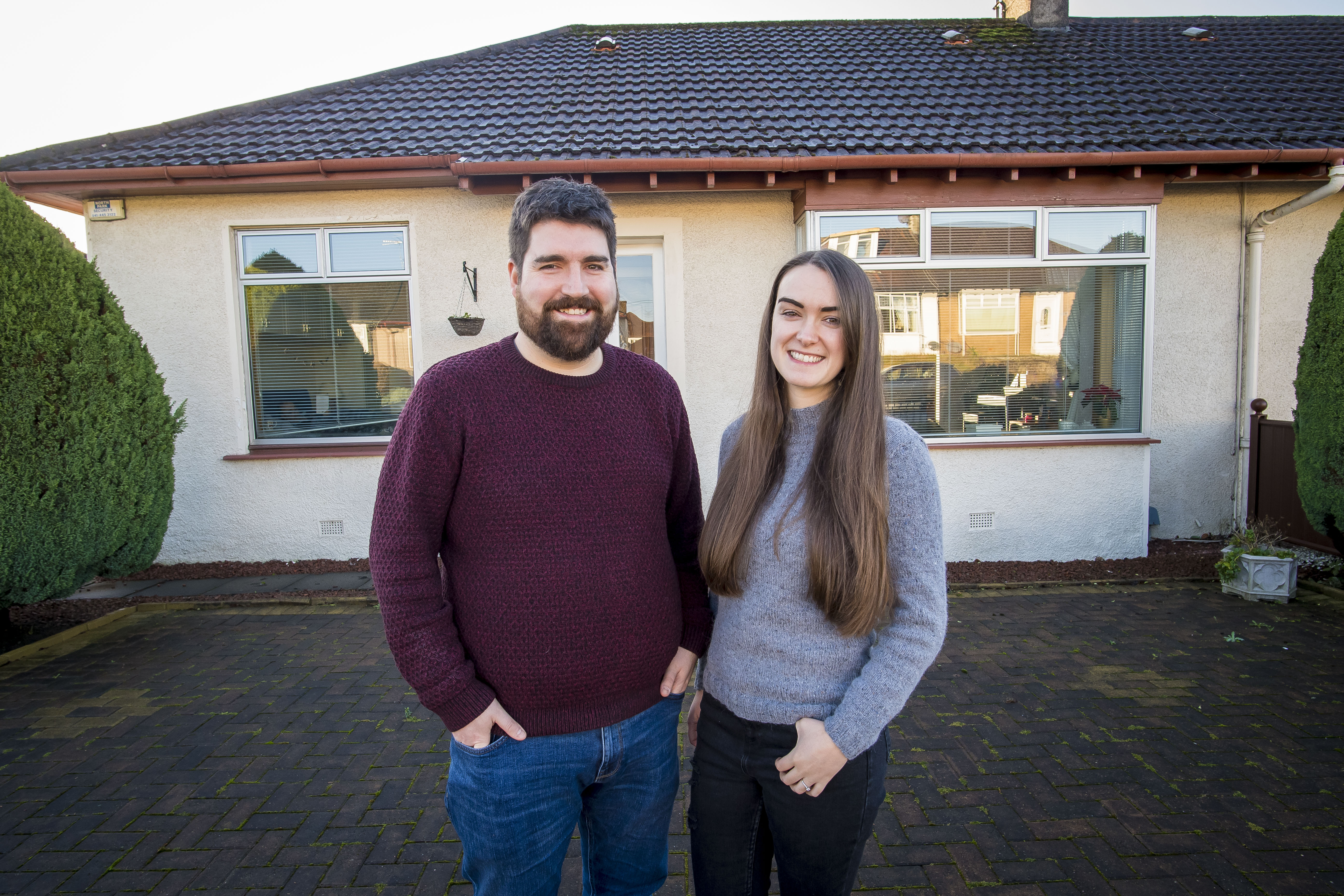 Faced with rising house prices and the scale of savings required for a deposit, many young people feel they'll stay trapped forever in 'Generation Rent', unable to secure a mortgage. Where circumstances allow, though, more and more families are helping their children open the door to a home of their own with the use of gifted deposits.
When George and Florence decided they were ready to move on from the rented flat they shared in Shawlands, they wanted to find a home in Glasgow with more space and access to a garden, however with rent to pay on the flat, saving a deposit would have been a slow process.
Fortunately, the couple's parents were in a position to provide support in the form of a gifted deposit. This funding method is permitted by most mortgage lenders, and allows deposits to be provided as a gift to the buyer by an outside party, usually a close relative, who must certify that the sum is a gift given with no expectation of repayment or claim on the property.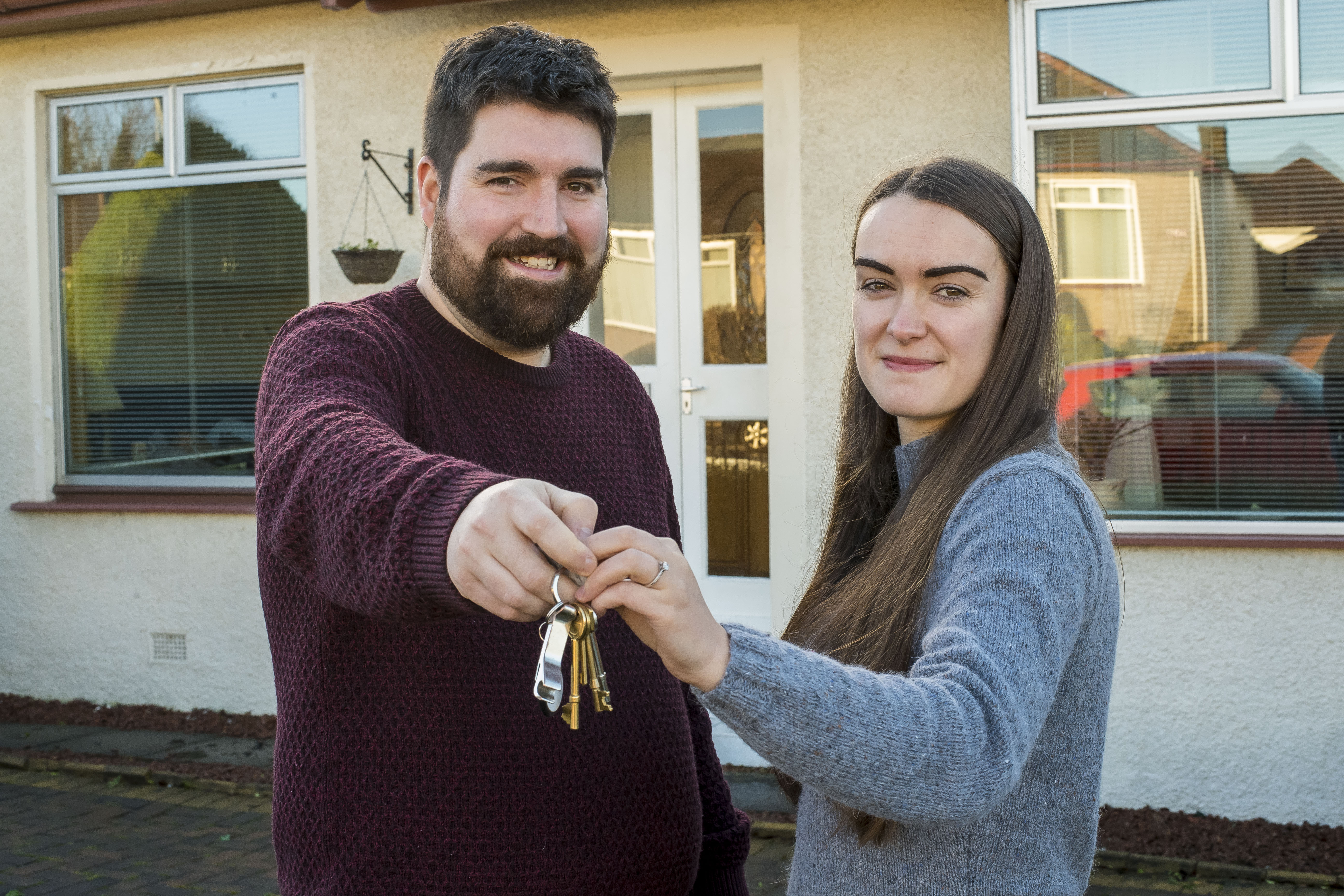 George and Florence worked with adviser Graeme Nichols from McCrea Financial Services to find mortgages which were most suitable for them as first time buyers, and Graeme was able to find a suitable deal with no arrangement fee.  
With an agreement in principle in place, the couple quickly found their ideal home. Exceeding their initial expectations, they found a three bedroom house in superb condition. Graeme guided George and Florence through the completion process and satisfying the lender's requirements on gifted deposits, with the couple able to put down 34% of the purchase price as a deposit on their new home.
While not all families will be in a position to support younger buyers to this extent, the option will appeal to many as a way to break free of Generation Rent.
"Gifted deposits are becoming more and more common," says Graeme, "but they each have their own rules, so it's important to work with an adviser who can walk you through the requirements. While we organised the mortgage, we were also able to look at the wider protections and policies George and Florence needed to have in place as they bought their first home. We also discussed their financial priorities and opted for a 25 year term with a five year fixed rate, so that their first few years of payments will be nice and predictable, with no surprises."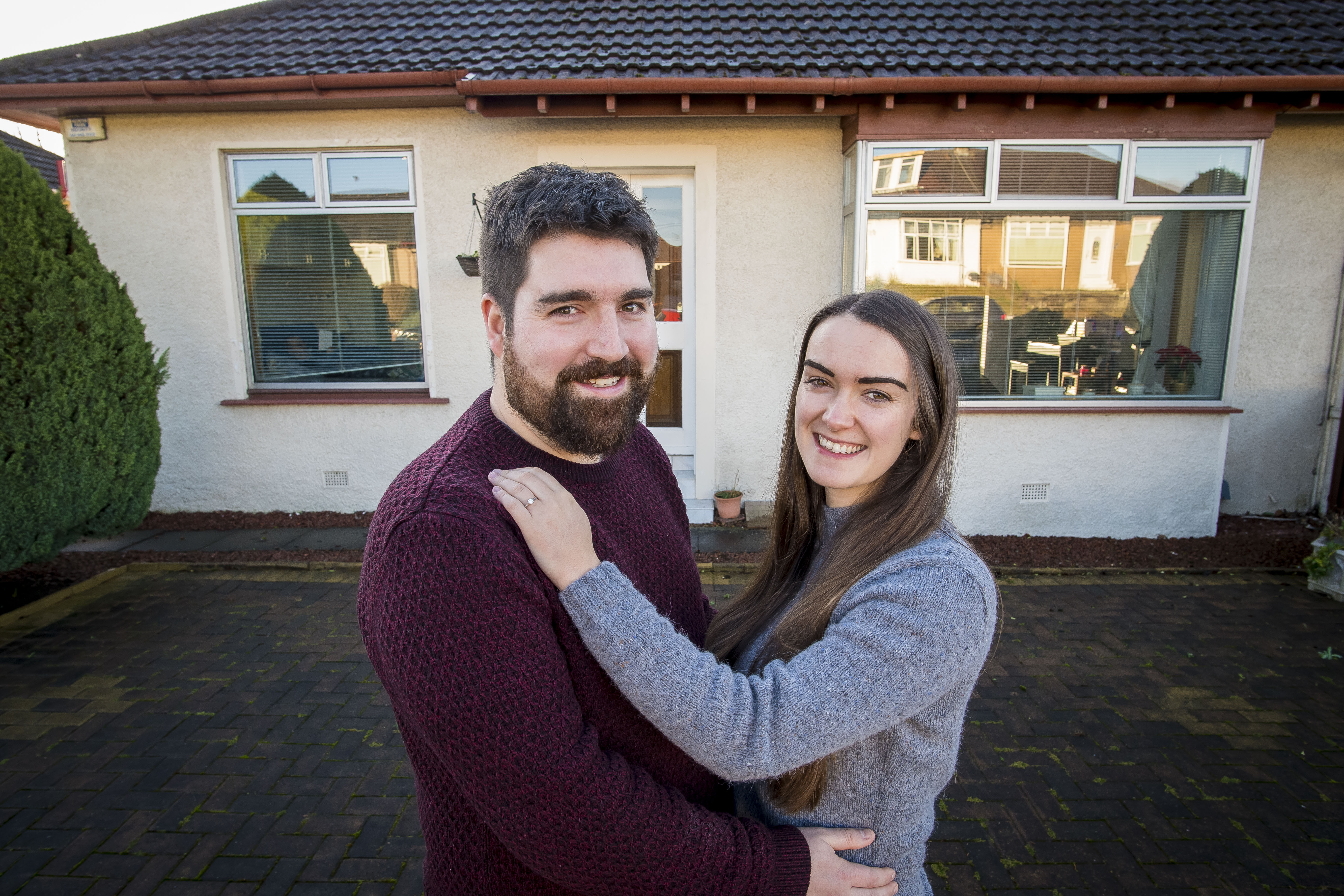 Well, almost no surprises, as George explains…
"Moving in to our new house was a fantastic feeling, and I couldn't resist topping it all off by proposing to Florence the day we moved in!"
"It was certainly a surprise in the midst of a hectic day!" according to Florence, "but the perfect start to life in our own home, and we can't wait to build our new life here."   
Click here to read the full January 2020 edition of the Glasgow Property Times.