McCrea Charity Activity in Aid of Guide Dogs
The last year has been a really tough one for charities with so many events and challenges cancelled, a key aspect charities rely on to meet their fundraising objectives.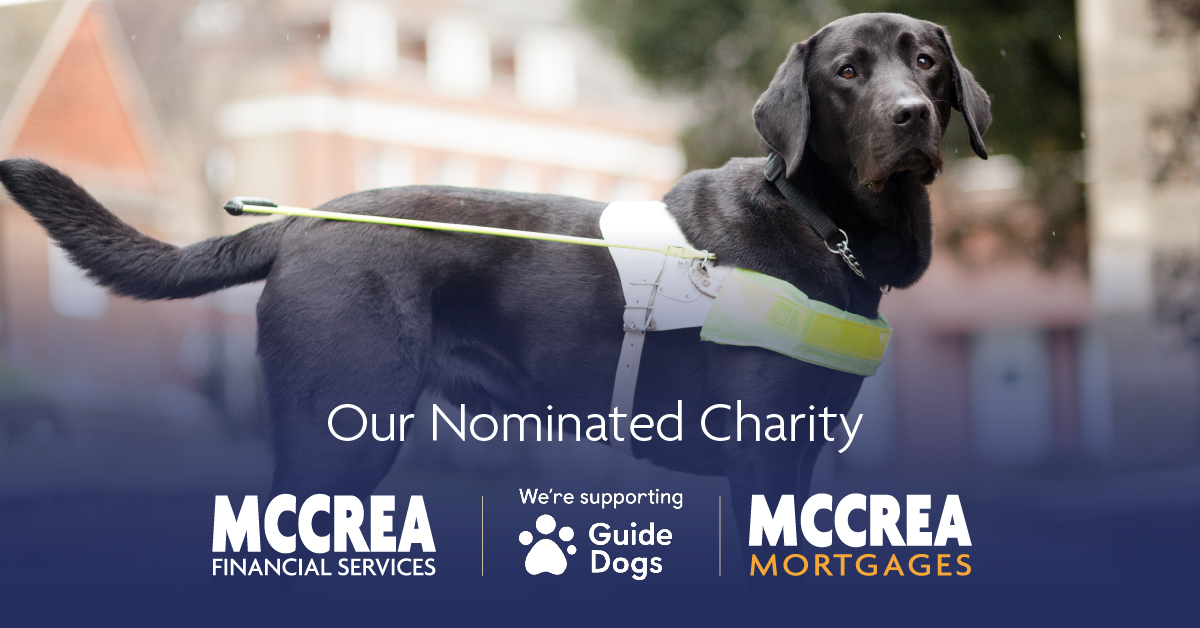 For the McCrea team, it was also the first time in many years we were unable to run any of our usual events or team challenges to raise money for our nominated charity. Fortunately a few weeks before lockdown began we did conclude our year supporting the British Heart Foundation with a wonderful wine tasting dinner at Hotel Du Vin and, slightly ahead of his television appearances, had the clever and exciting Kevin McMahon join us for the entertainment.  Kevin went on to the semi finals of Britain's got Talent in 2020 as 'Kevin Quantum - Scientist Magician'.  This helped us raise a total during our fundraising efforts of over £33,000 for BHF which is largely thanks to so many donations from our clients and colleagues.
We had planned to launch our support of Guide Dogs Scotland straight afterwards but when we realised we couldn't undertake any of the planned activity we agreed with the team at Guide Dogs to delay for a year.  This way we hope to have the best chance of great support to raise money for the wonderful work they do.  
We didn't stop our charity objectives completely of course; during last year we took part in a number of virtual events including the Etape Caledonia and a Garage Ironman (Jonathan is still recovering), as well as hundreds of miles cycled, walked and run for DoddieAid at the start of this year, but now it's time to really concentrate all our efforts on our nominated charity.
We chose Guide Dogs because :
When someone loses their sight, Guide Dogs Scotland is there to make sure they don't lose their freedom as well.
Childhood sight loss is on the increase; there are around 35,000 children and young people living with a vision impairment in the UK.
Despite the devastation caused by sight loss, 70% of adults receive no support within the first 12 months of diagnosis
In 2018, it cost around £63,000 to breed, train and support a guide dog from birth to retirement. The cost of a guide dog is impacted not just by the cost of breeding and training, but also the cost of all of our support functions for the partnership over an average of seven years, as well as external support such as food and vets' bills.
Their Edinburgh, Forfar and Glasgow teams provide life-changing mobility services to adults, children and young people with sight loss throughout Scotland.
It's Guide Dogs Scotland's mission not to rest until people who are blind or partially sighted can enjoy the same freedom of movement as everyone else. They campaign for the rights of people with vision impairment to help them access public transport, our town centres and other public services.
A guide dog can change the life of a person living with sight loss by enabling them to travel independently and with confidence. Guide Dogs Scotland aim to make sure all people with vision impairments can live their lives to the full.
We've set up our fundraising page and will have plenty of activity to promote in the coming weeks and months; our charity golf day, which is being held at The Dukes in St Andrews is now confirmed for Thursday 9th September and still has a few spaces for teams remaining - if you are interested in entering a team or finding more out about the day then you can read more here.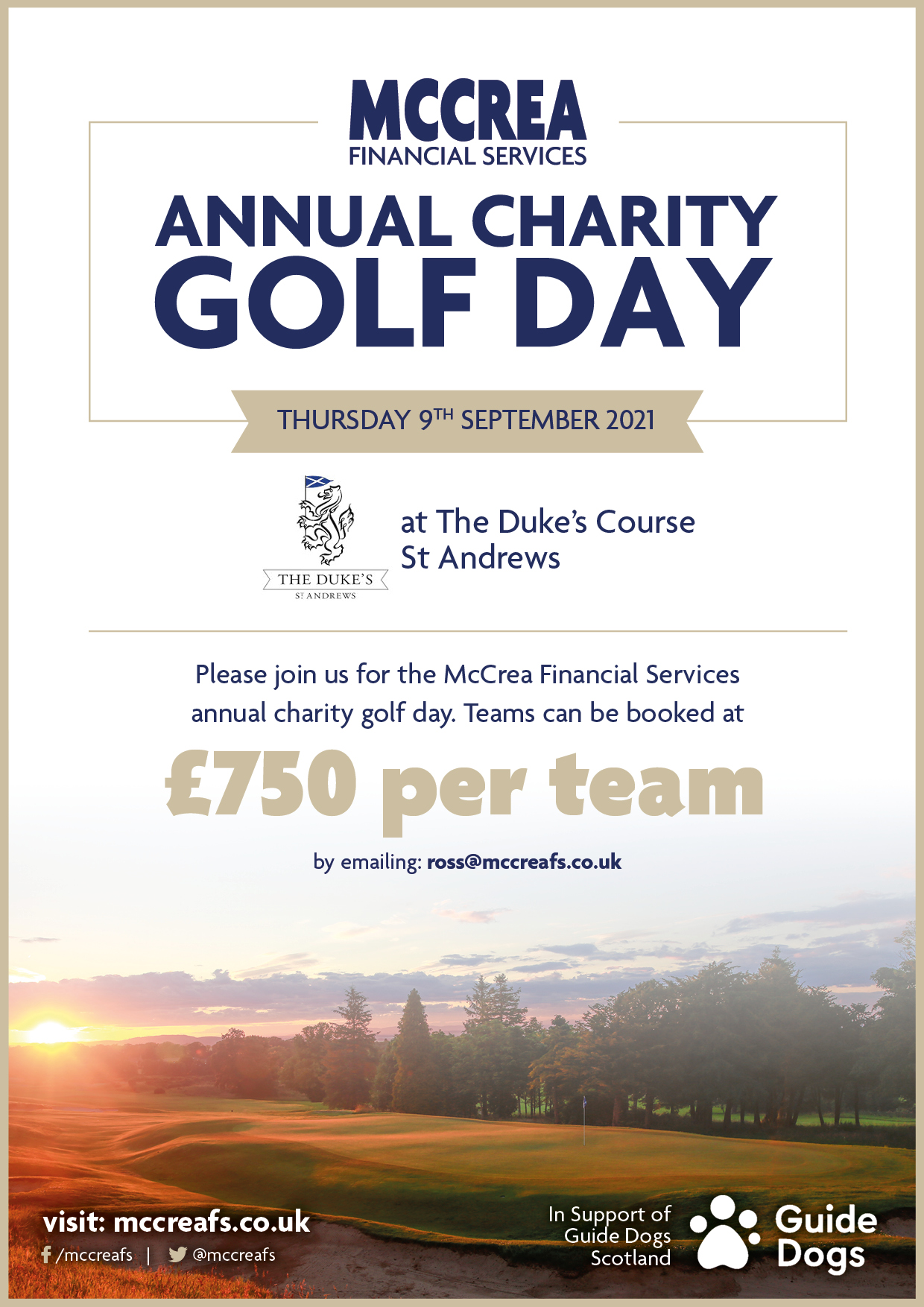 Additionally, after two cancellations due to Covid rules, McCrea Managing Director Douglas McCrea is finally hoping to walk both the Dava Way and Moray Coast Trial back-to-back, totalling approximately 75 miles - a long way for someone with a dodgy hip!
For regular updates on our future charitable fundraising plans then don't forget to follow us on Facebook and Twitter.