The Winter Edition of the Glasgow Property Times is now available!
In the latest edition of the Glasgow Property Times, we take a look at helping you to buy a house, even when you think your circumstances may prevent you from getting a mortgage.
As 2019 gets fully underway, thoughts naturally turn to our hopes and goals for the year ahead. For many of us, moving to a new home may be near the top of the wish list, but circumstances can sometimes make it seem out of reach. With the support of a specialist mortgage adviser, however, this could be the year you move in to your dream home.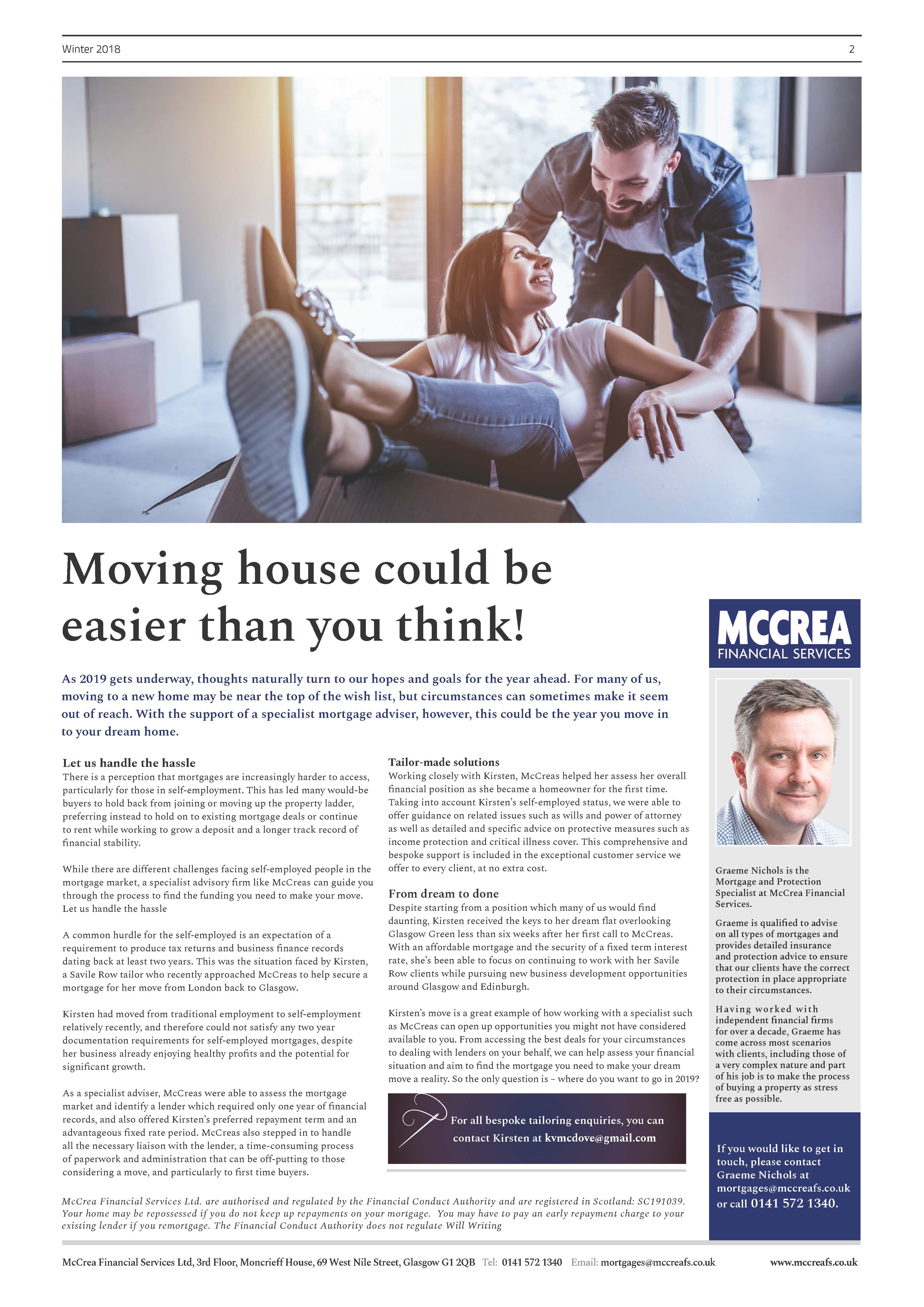 There is a perception that mortgages are increasingly harder to access, particularly for those in self-employment. This has led many would-be buyers to hold back from joining or moving up the property ladder, preferring instead to hold on to existing mortgage deals or continue to rent while working to grow a deposit and a longer track record of financial stability.
While there are different challenges facing self-employed people in the mortgage market, a specialist advisory firm like McCreas can guide you through the process to find the funding you need to make your move.
Let us handle the hassle
A common hurdle for the self-employed is an expectation of a requirement to produce tax returns and business finance records dating back at least two years. This was the situation faced by Kirsten, a Savile Row tailor who recently approached McCreas to help secure a mortgage for her move from London back to Glasgow.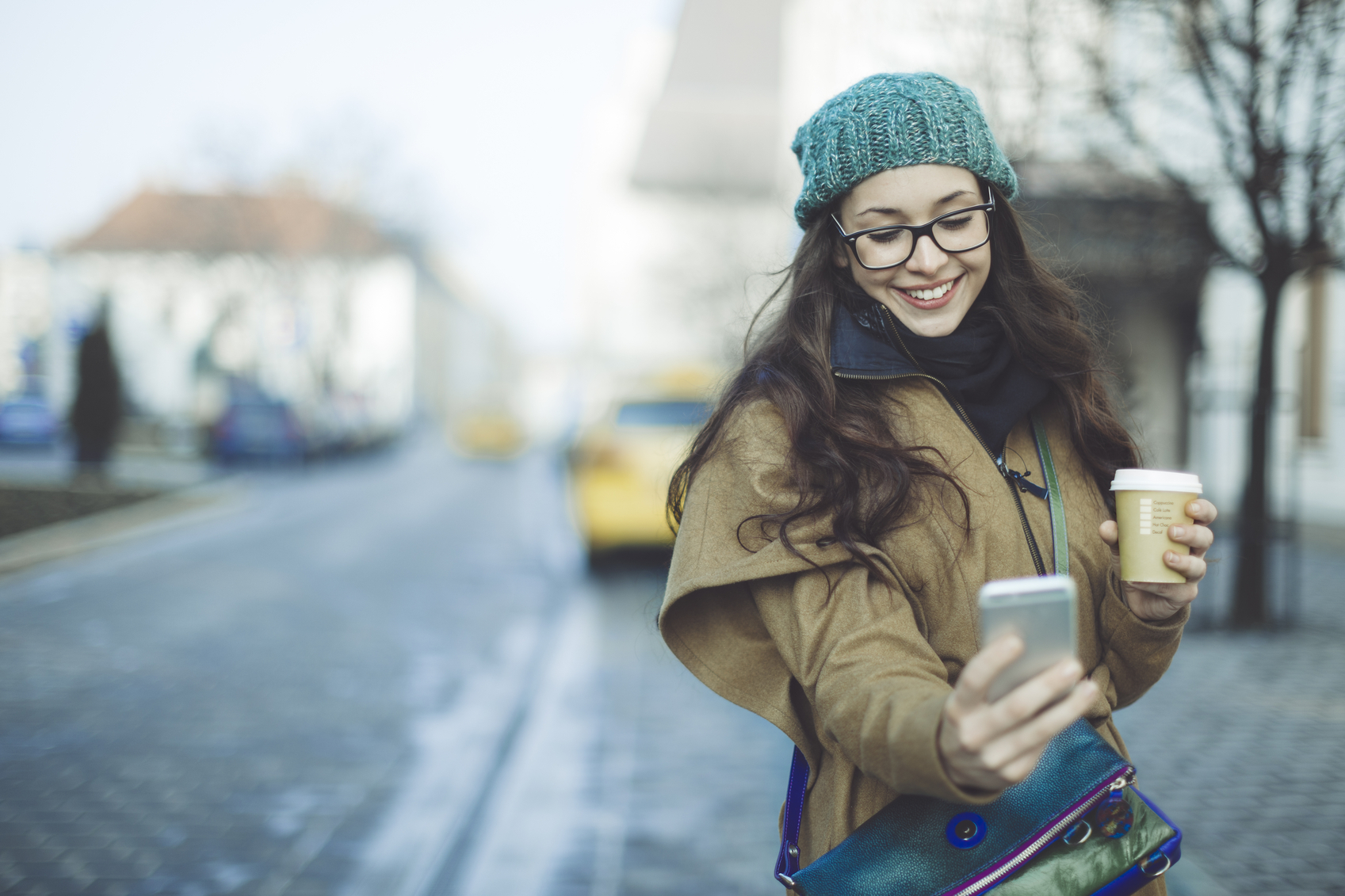 Kirsten had moved from traditional employment to self-employment relatively recently, and therefore could not satisfy any two year documentation requirements for self-employed mortgages, despite her business already enjoying healthy profits and the potential for significant growth.
As a specialist adviser, McCreas were able to assess the mortgage market and identify a lender which required only one year of financial records, and also offered Kirsten's preferred repayment term and an advantageous fixed rate period. McCreas also stepped in to handle all the necessary liaison with the lender, a time-consuming process of paperwork and administration that can be off-putting to those considering a move, and particularly to first time buyers.
Tailor-made solutions
Working closely with Kirsten, McCreas helped her assess her overall financial position as she became a homeowner for the first time. Taking into account Kirsten's self-employed status, we were able to offer guidance on related issues such as wills and power of attorney as well as detailed and specific advice on protective measures such as income protection and critical illness cover. This comprehensive and bespoke support is included in the exceptional customer service we offer to every client, at no extra cost.  
From dream to done
Despite starting from a position which many of us would find daunting, Kirsten received the keys to her dream flat overlooking Glasgow Green less than six weeks after her first call to McCreas. With an affordable mortgage and the security of a fixed term interest rate, she's been able to focus on continuing to work with her Savile Row clients while pursuing new business development opportunities around Glasgow and Edinburgh.   
Kirsten's move is a great example of how working with a specialist such as McCreas can open up opportunities you might not have considered available to you. From accessing the best deals for your circumstances to dealing with lenders on your behalf, we can help assess your financial situation and aim to find the mortgage you need to make your dream move a reality. So the only question is – where do you want to go in 2019?
You can download the full edition of the Glasgow Property Times here! 
Graeme Nicols is the Mortgage and Protection specialist at McCrea Financial Services.  Graeme is qualified to advise on all types of mortgages and having worked with independent financial firms for over a decade, Graeme has come across most scenarios with clients such as the one featured here.  If you would like to contact us to find out more or make an appointment for a mortgage or remortgage, you can email us here or call 0141 540 1340 and press 1 for the mortgage department. 
If it's bespoke tailoring enquiries you are looking for, why not contact Kirsten by email here or on instagram at @mcdove