134 Mile Walk for Charity completed by Douglas McCrea
They say never believe everything you read therefore when the John Muir Way (JMW) guide book said allow 10 days to walk the 134 miles I thought – as an athlete - seven will suffice.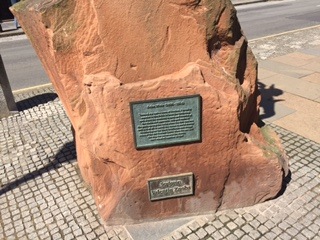 After being totally drowned on day two and only doing nine miles that day I realised 10 days it is!
The West Highland Way the JMW is not - being pretty flat and maybe more about the distance than beautiful scenery.
There were however a few beautiful spots on the East coast and the sight of the three bridges at South Queensferry was something to see from a distance. It would have been a much better sight if the distance didn't have to be walked!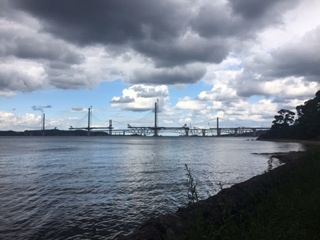 With wrong turns and the navigational sense of a mouse running round a wheel I managed to turn the 134 miles into almost 145 with the last leg from North Berwick to Dunbar becoming 18.5 miles instead of 14.5.
Thanks to Graeme, Mel, Ian, George, Gordon and Scott who joined me on different days and in particular Elise my daughter who was a star doing a tough 17 mile stretch including a pretty big hill without any complaints. The likelihood of her coming out for a short walk with her Dad in future may not appeal quite as much.
A few interesting people were met along the way including a Lands End to John O'Groats walker who put us all to shame.
Thank you to everyone who has donated to date and this year's money will be going to two great charities the Beatson Cancer Charity and Venture Trust.
If anyone would still like to donate via our Virgin Money Giving page  that would be great.
That's my walking done for another year and having done the longest walk in Scotland I wonder what next year's fundraising will bring!!!