A Garage Ironman and a Virtual Etape to raise funds during May!
Each year the team at McCrea Financial Services, together with our clients nominate a charity and do everything we can to raise funds over the course of twelve months.  We have just finished our year of fundraising for the British Heart Foundation and raised close to £33,000 
For the coming twelve months we were due to launch our fundraising for our new charity during April but as the country is in lockdown we have agreed with the charity to start our fundraising later in the year. This way we will have a much better idea of events we can and cannot hold to raise as much money as possible.
Meanwhile two of the directors at McCreas who were both training for other challenges have decided they can do something useful to raise money for great causes over the coming weeks.
First up is Jonathan Campbell, Director at McCreas and Pensions and Retirement planning specialist who has signed up for IronMan Wales which is due to take place in September.  Jonathan had to defer his entry last year because of injury and is back in training and very motivated and wants to put his efforts to good use whilst we wait and see whether the event can go ahead. Although his training plan has been designed to try to peak later in the year, he has been inspired by the great work of the NHS and wants to try to raise funds by doing his very own Garage IronMan!  Despite his best efforts to fully replicate all three elements, there will be no swimming in the bath or paddling pool, instead he will make do with the fixed rowing machine, a treadmill for running and the use of a turbo trainer for the cycle.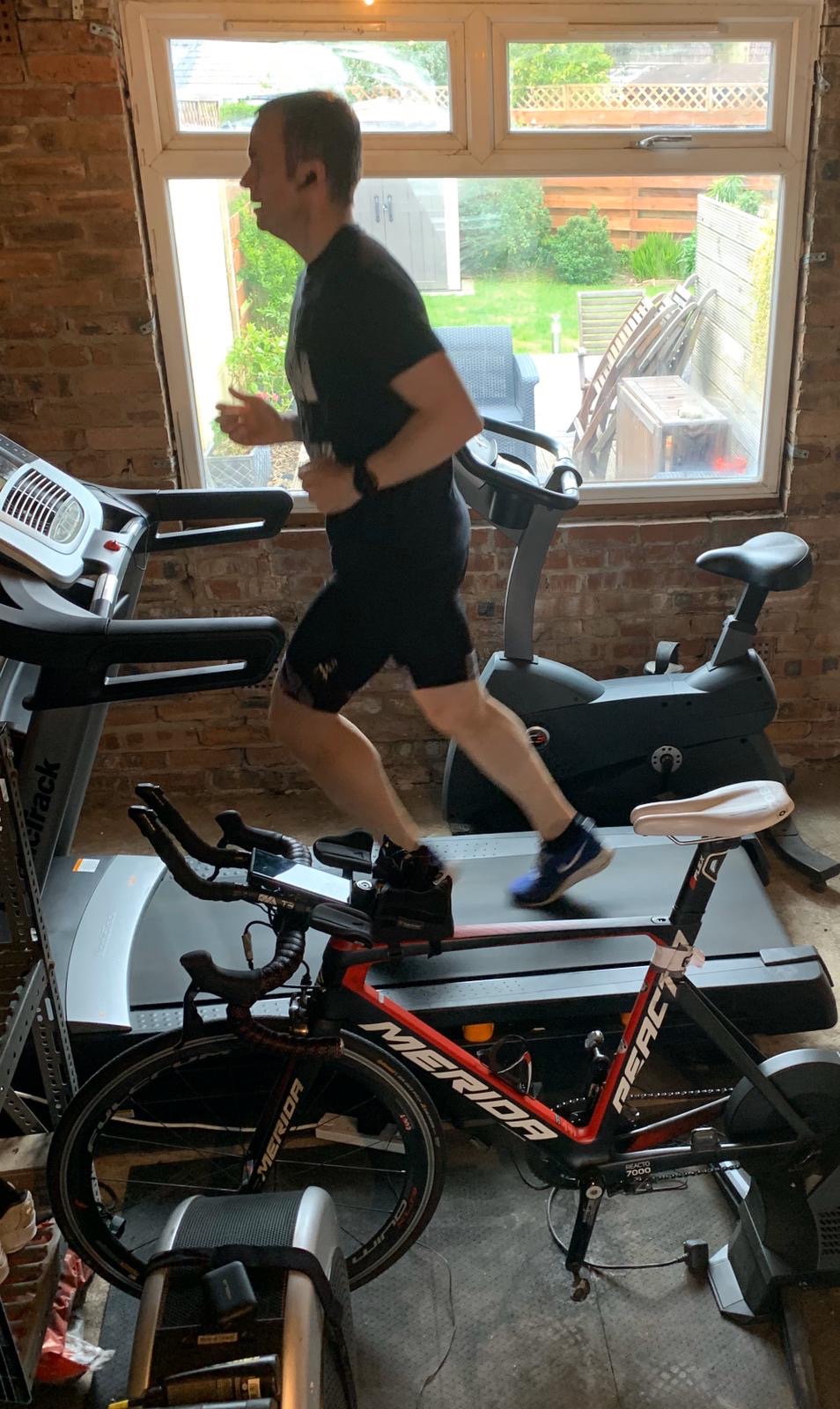 His Garage IronMan will comprise of 
10 km on the rowing machine (this was 5km but decided to up it)!
180 km on the turbo bike
Running a Marathon (26.2 miles or 42.2 km in new money) on the treadmill
This will take place on Friday 8th May and Jonathan estimates that it will take around 11-12 hours (It will also get him out of working in the garden)
Jonathan has selected to do this to raise money for the NHS and SAMH - The Scottish Association for Mental Health.  It is well documented that for many, the present limitations in our day to day life, is having a detrimental effect on mental health. The work SAMH do will be more important now than ever whilst, of course, the NHS are doing incredibly valuable work in the ongoing fight against COVID-19.
Here's more from Jonathan:
For Elaine, our Director of Business Development,  it is a somewhat less frantic option!  She had signed up to the Etape Caledonia this year, an 85 mile (140 km) road cycle (with loads of big hills) starting and finishing in Pitlochry on Sunday 17th May.   This has had to be moved to May 2021 when she still aims to take part.  The event organisers, Etape Caledonia, have organised a virtual version which Elaine has signed up for and her charity choices are Marie Curie Cancer Care and the NHS.
Because of the lockdown restrictions, it's up to the participant to complete the 140 km however they can during the month of May.  Elaine has decided she'll do as much as she can before and on 17th May which means she will (hopefully) complete it on the day she would have been due to undertake the original challenge.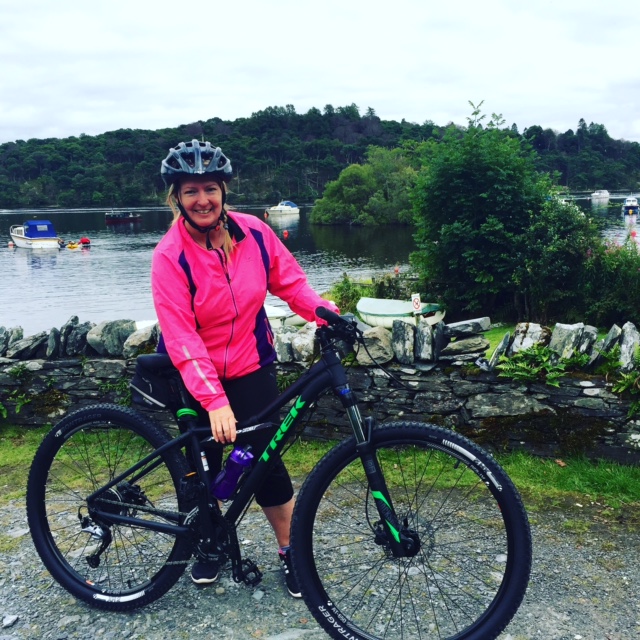 For both Jonathan and Elaine, we will be monitoring their progress and reporting on their training/distances ahead of the completion dates for their challenges.  What they would really appreciate to keep them motivated and to help a number of fantastic organisations is any donation you feel you would be able to make towards their target.  You can do so here 
Your support is very much appreciated.  Thank you