An Evening of Comedy Entertainment
McCrea Financial Services are hosting an Evening of Comedy Entertainment on Thursday 22nd February at Firhill stadium in Glasgow on behalf of the Walk with Scott Foundation.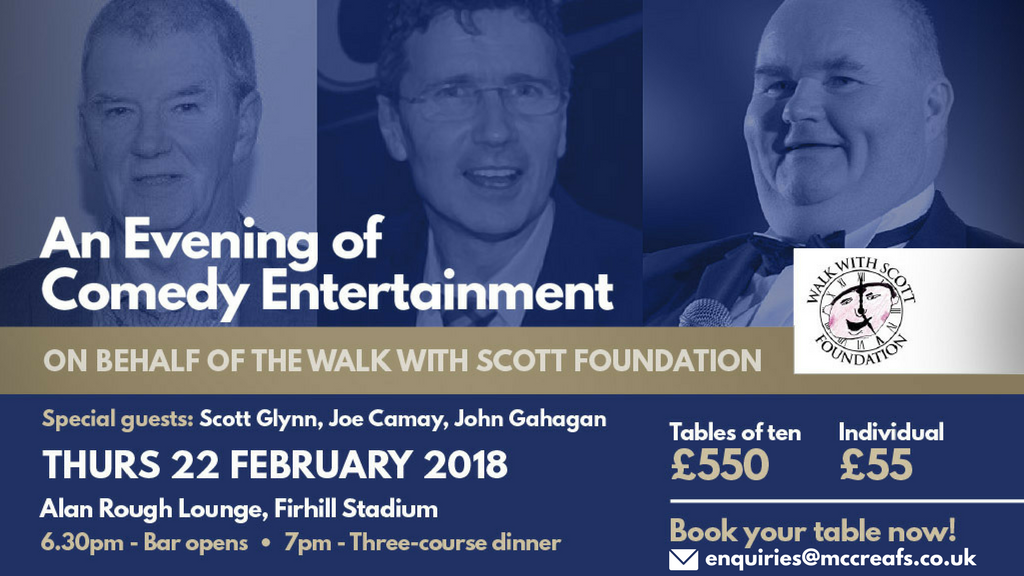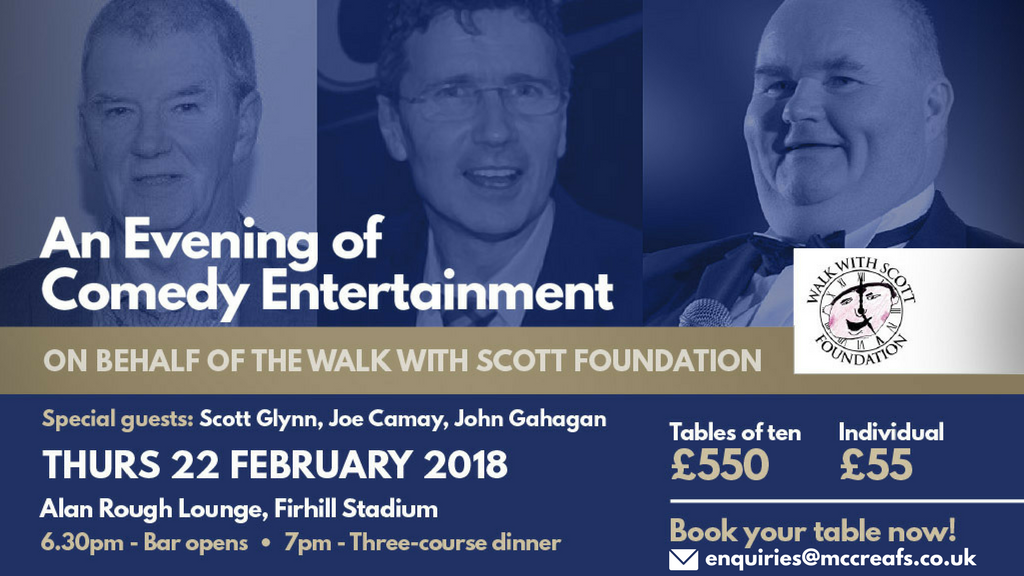 Douglas McCrea has known Scott Glynn for many years, not least as a speaker when Douglas was regularly organising dinners over 15 years ago!  Scott, a former rugby player and very much a community man, was very ill and needed a liver transplant and yet it was around this time that he began actively fundraising for others. 
We're delighted to report that Scott has had a successful transplant operation and his community work and fundraising continues to go from strength to strength.
Douglas had an idea, based on what a great entertainer Scott is, and with the addition of Joe Camay and John Gahagan  to create an evening of comedy in aid of the Walk for Scott Foundation and so the date was set for Thursday 22nd February 2018 in Glasgow.
There are a limited number of tables of 10 are remaining at only £550 (£55 per head) which includes your three course meal and an unforgettable evening of quality comedy entertainment.  All three speakers are hilarious if somewhat close to the bone from time to time ;)  
To book your places please call Elaine Hamilton on 0141 572 1340 or email us here and we'll get you booked in for what promises to be a great night.