Are you one of the over 50s Sandwich Generation?
Many over 50s with dependents will retire later than they expected for a number of reasons - including financially supporting children and/or parents, or a lack of savings due to taking money from property to fund retirement. Subsequently the older generation are experiencing more problems with debt.
The strains on over 50s are illustrated in the bar chart below, and clear to see when we look at some of their working patterns and expectations.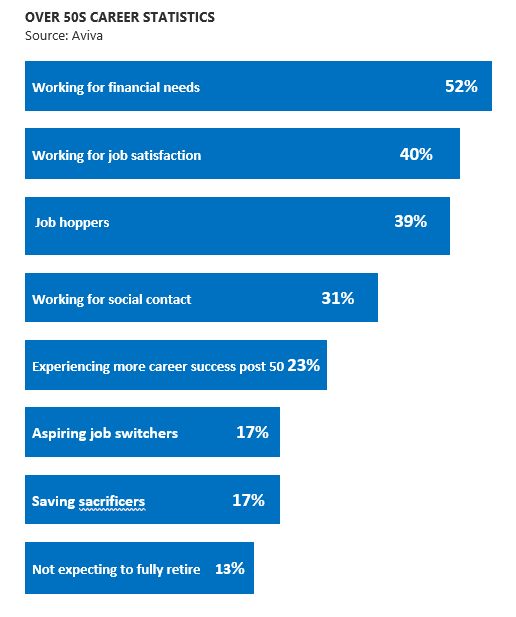 Whilst Individuals aged 55 or over can access their entire pension fund whenever they want, advice is vital as most people will require their pension fund to support them and in some cases, their dependents, for the rest of their life.
McCrea Financial Services prefer to spend time with their clients and gain a full and comprehensive understanding of their circumstances, hopes and aspirations as part of their retirement planning.
With a full review and consideration of your savings and investments we can suggest the best strategy for you and for your family now, and for the future.
If you would like to arrange an initial free no-obligation meeting you can do so by calling us on 0141 572 1340 or via email.
You can also read more about the advice we provide which may be particularly relevant if you think you fall into the sandwich generation here.