'Best Community Service Endeavor' Award Win for McCrea!
McCrea are ecstatic to announce that we have been awarded the 'Best Community Service Endeavor' award by the MFG Supplier Awards 2023!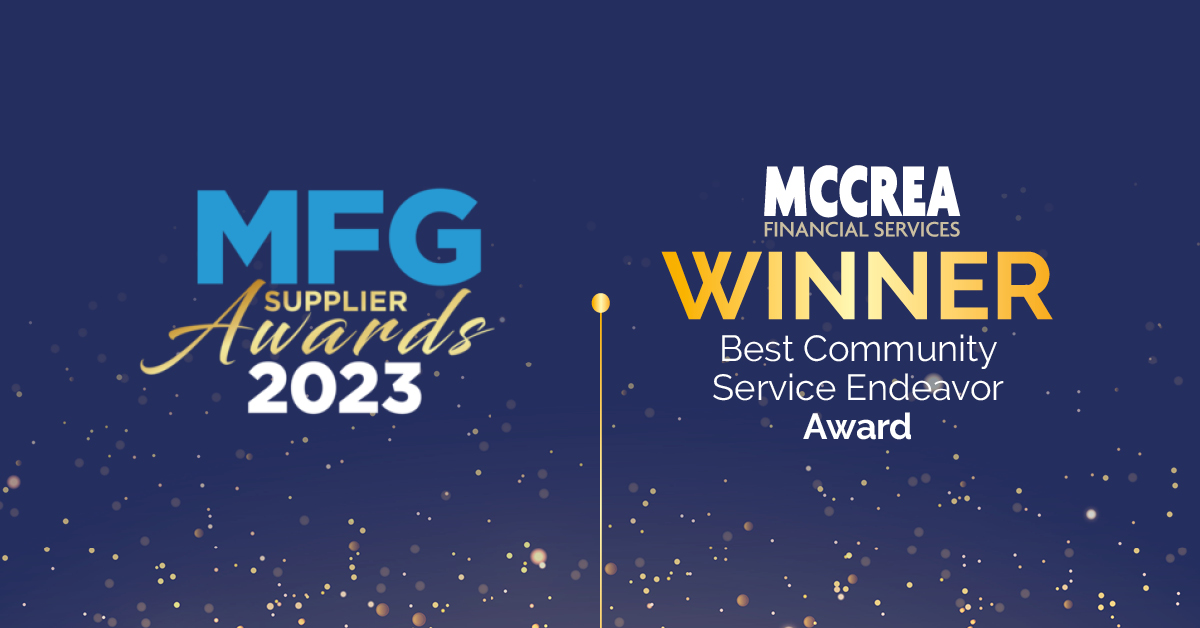 Having revealed that we had been nominated for the award at the beginning of November, it was announced today during the Mortgage Finance Gazette's virtual awards ceremony that McCrea had beaten a list of competing Financial Service organisations to the award.
The award for 'Best Community Service Endeavor' recognises the work that Financial Service Organisation do in the voluntary sector.
Judges noted the great importance that McCrea place on charitable causes with our long-term commitment to fundraising endeavours and events, having raised over £700,000 in total over the years, including just under £35,000 so far this year for our charity partners, the Emma Cameron Foundation and Glasgow Care Foundation.
Judges also recognised our support for other local charities and how we remain committed to these efforts in the future, with a strong focus on giving back to the local community. 
Managing Director Douglas McCrea was delighted for McCrea to be recognised with this award; 'I'm extremely proud for the team to have won the Best Community Service Endeavor award, as chosen by Mortgage Finance Gazette. We are very fortunate as a company to have fabulous staff who have supported local charities and the local community over many years and will certainly continue to do so in the future.
Raising over £700,000 to date has been a fantastic achievement and as always, the efforts put in by the team at McCrea and their own individual fundraising has been instrumental in what is a fabulous award to win, as we wouldn't have been anywhere near this award without their full commitment to our charity efforts.'