Charity Challenge Update from McCreas Team
It's been an extremely busy time for many at McCrea Financial Services outside office hours as they have prepared for a number of physical challenges to help raise as much money for the two nominated charities this year, Beatson Cancer Charity and Venture Trust. 
Jonathon Campbell had already completed the London Marathon in April and soon after it was the turn of our Managing Director, Douglas McCrea, to complete the 135 mile long John Muir Way in often difficult conditions in the early part of a very wet and soggy summer on both the West and East Coast.   We featured the full story of the walk in an earlier news article you can read here.
Not to be outdone and to build on his marathon training, Jonathan also completed his first ever Triathalon, the Outlaw Ironman Distance Triathalon to give it it's full title.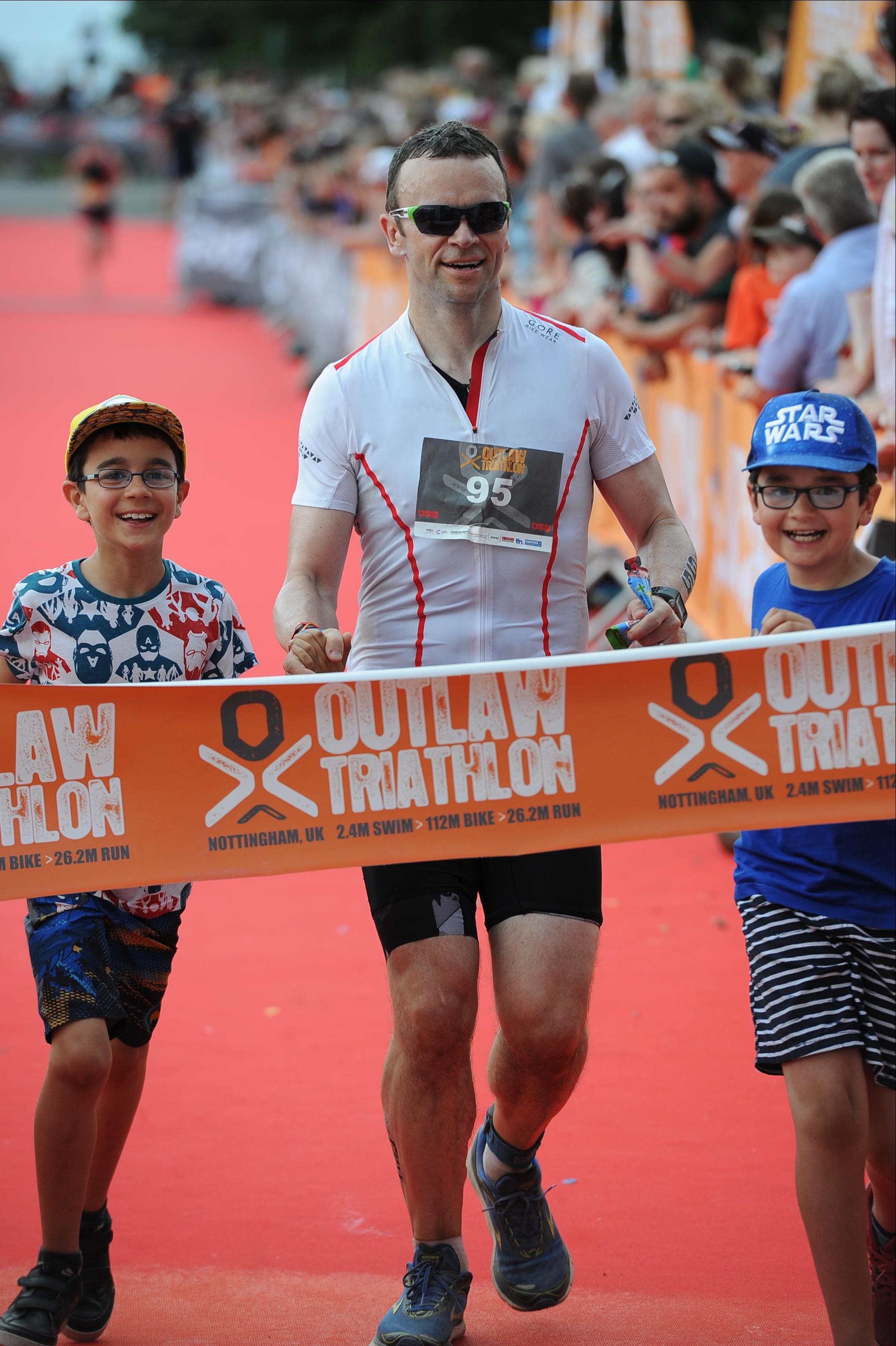 Frustratingly for Jonathan, a shoulder injury meant that he could not participate in the swim but was able to bring in a team mate, Fergus Sim who completed this section.  The incredibly well organised event, with a 112 miles bike ride and 26.2 mile run however was achieved. Jonathan stated "It's the hardest thing I have ever done physically and the conditions were hot adding to the difficulty.  Whilst the  bike ride was good fun, the marathon run felt pretty grim at times.  It was fantastic for me having family support on the day, running down the finishing chute with my kids and doing it for such worthwhile causes."
Soon after came our Tough mudder-ers we featured recently was another McCreas team who entered for the Glasgow West End Walk 'Off the Beatson Track'.  The team got their kids involved too making it a great day out for everyone in good conditions and ensuring even more money was raised for this worthwhile charity. A big thank you to Yvonne Stewart, Elaine Delaney and Lesley McGinty and their families for getting involved.  Even better, they made it into the Evening Times - famous too!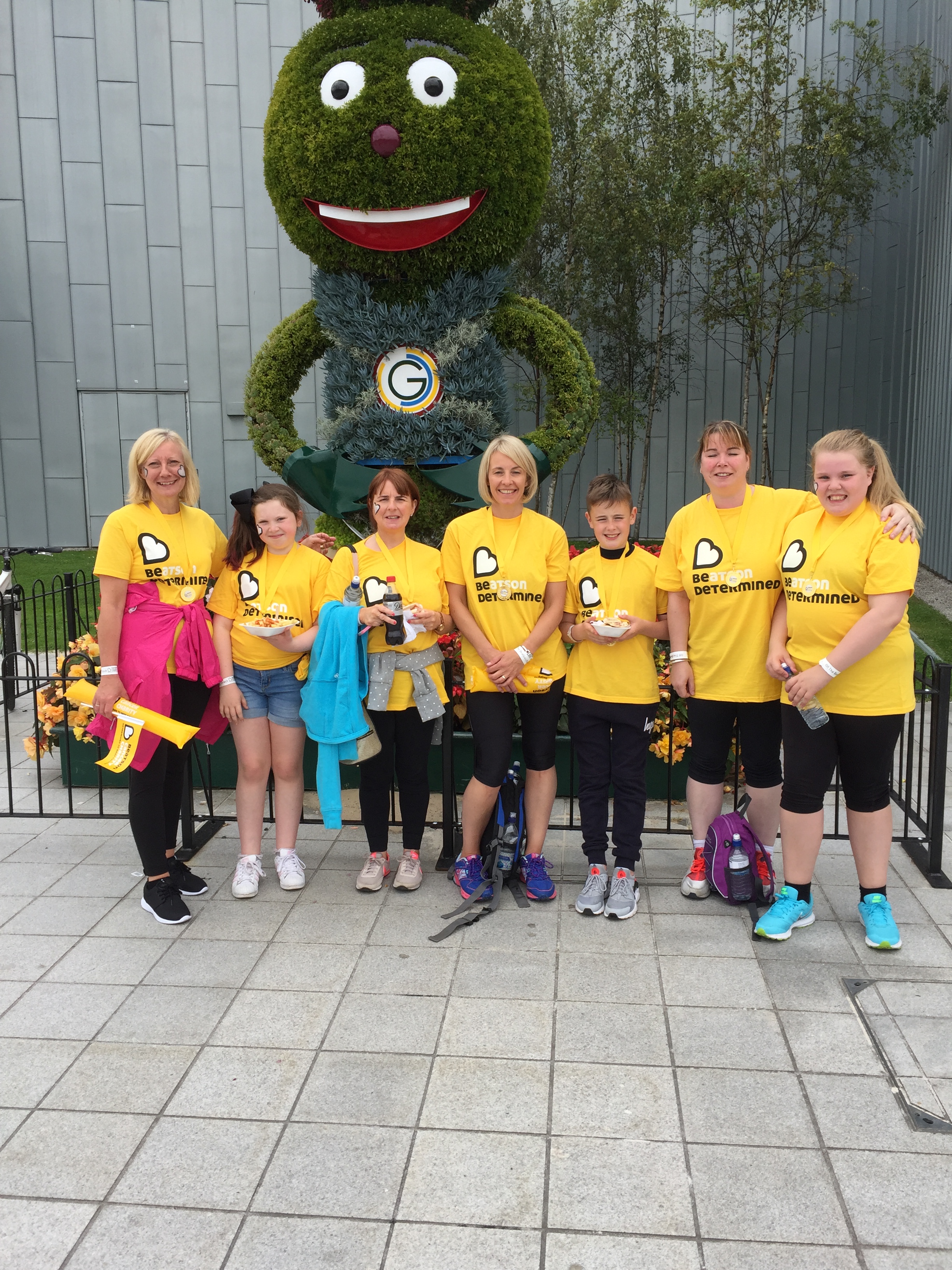 Next up sees Elaine Hamilton take on the Glasgow to Edinburgh classic cycle challenge with some friends and her focus this year will be raising money for Venture Trust.  A busy year has meant not quite the focus on training she might have liked but with three pals, a little bit of sunshine on the day and offers of cake and wine in Edinburgh, she is confident she'll get the 46 miles done in plenty of time to get home in time for work on Monday!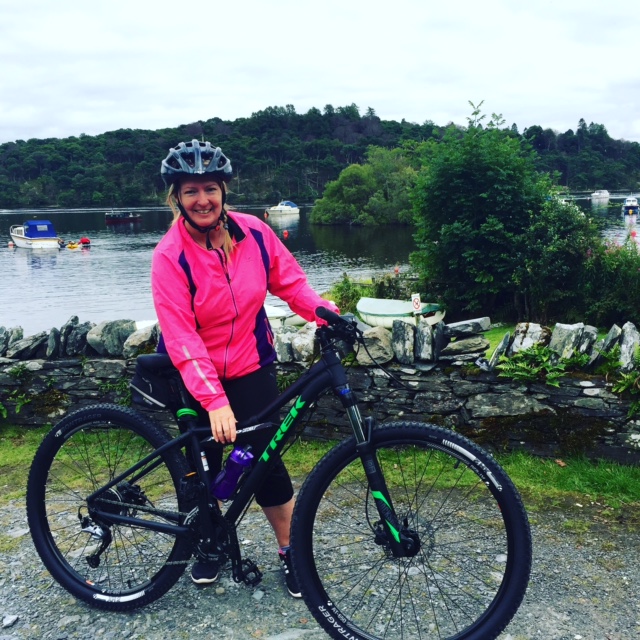 If you would like to sponsor Elaine or any of the McCrea Team in their many and varied recent efforts, you can visit our fundraising page at Virgin Money Giving and make a donation.  All donations will be split equally between the Beatson Cancer Charity and Venture Trust at the end of the year.   Of course, we still have a bake-off, a charity dinner and a tandem paraglide to try to fit in ...!