Charity Update for the Emma Cameron Foundation and Glasgow Care Foundation
As we continue our fundraising efforts for this year's charity partners the Emma Cameron Foundation and Glasgow Care Foundation, here is a recap of our year of fundraising so far, and an update on our future plans.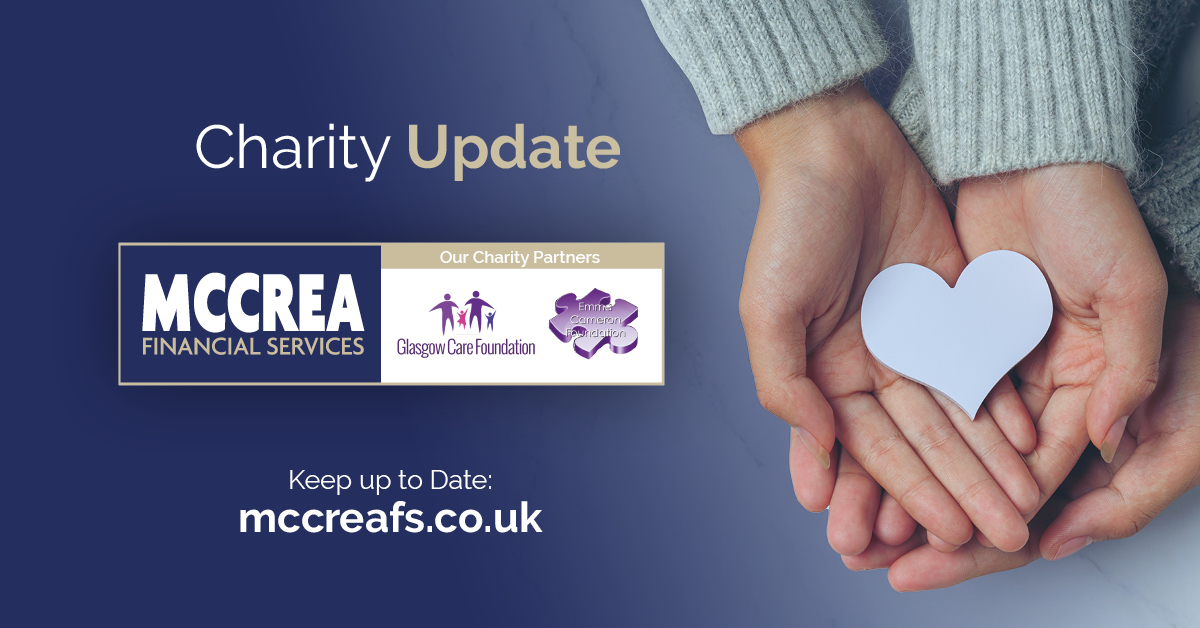 Since teeing off our fundraising efforts with our 13th Annual Charity Golf Day at The Dukes Course, St Andrews in May, with your help we have so far raised just under £35,000 for both charities combined, which means we've already surpassed our previous yearly record amount!
Our Charity Golf Day was a brilliant day out which raised over £11,000; unfortunately again no one managed a hole-in-one on the day, especially at the 16th which would have won the winner a brand-new Lexus!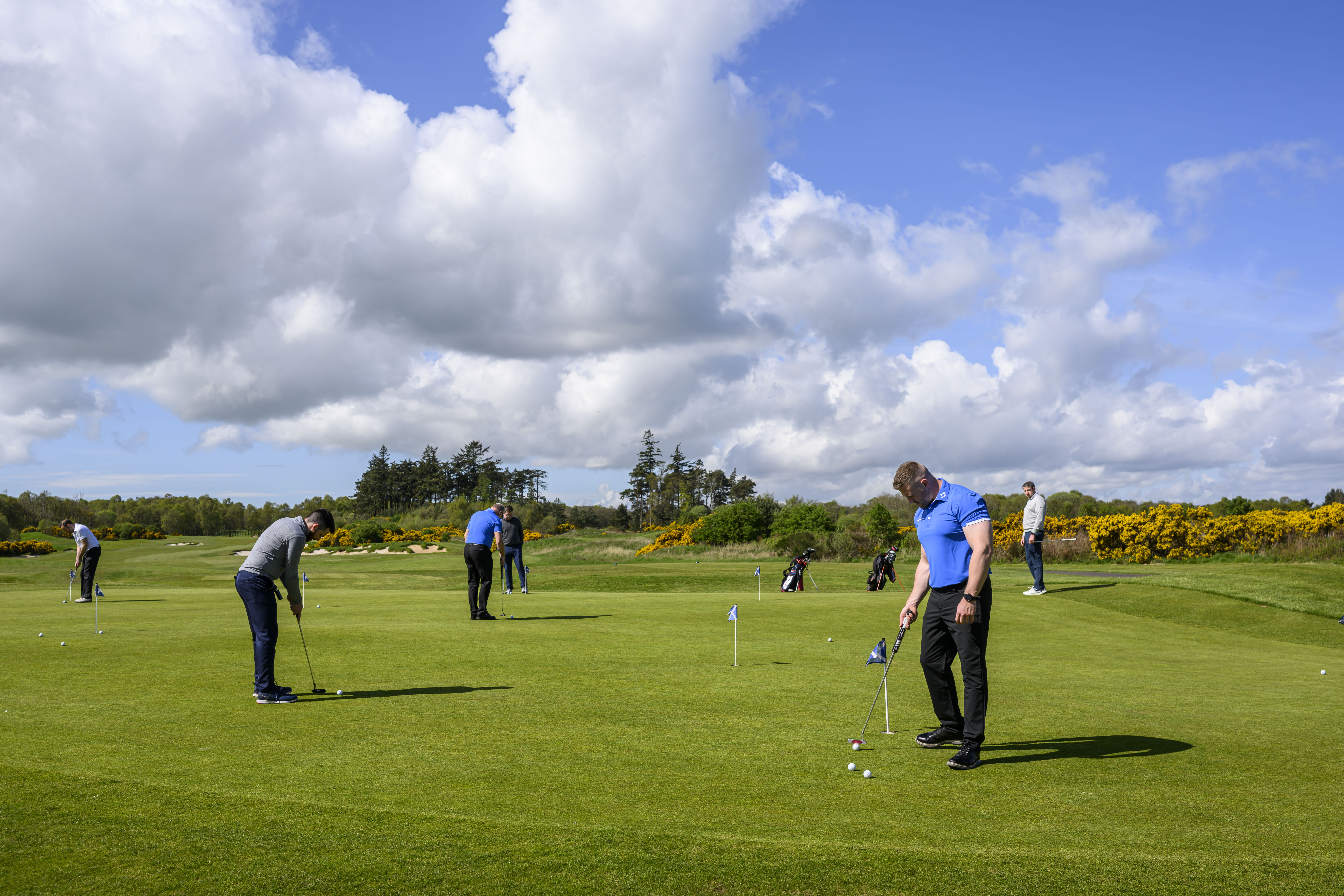 Douglas McCrea's 14th Annual Charity Walk in August was a record-breaker by some distance, as donations flew in for his efforts resulting in over £12,000 being raised! Douglas walked the Kintyre Way, which originally was meant to be 141km; however, Douglas happened to strike up a conversation with one of the current custodians of the Kintyre Way, who kindly let him know that they had introduced a new, longer ending of the Kintyre Way which added on an extra days walk and took the official distance to 162km! Overall Douglas actually walked 106 miles/169km over 7 days, which meant he only managed to get lost for 7km of the walk! You can find his daily blog during the walk here. 
On September 15th we held our Charity Dinner and Wine Tasting event at Glaschu, which was a great night filled with delicious food and even better wine. With popular magician Kevin Quantum performing and some great prizes on offer in the charity auction and raffle, we were delighted to raise over £9,000 on the evening!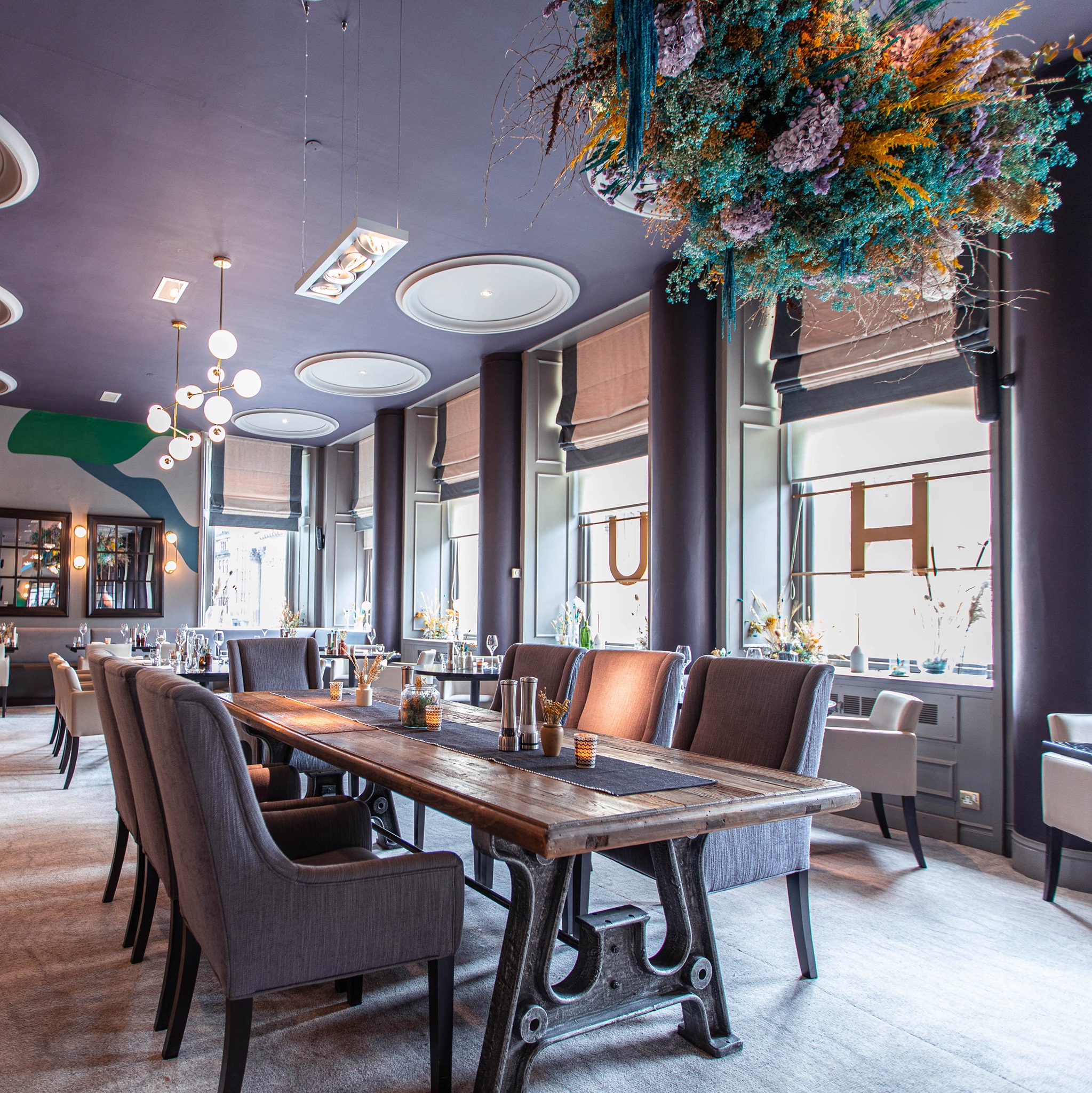 With a record-breaking year of fundraising already confirmed, we hope to be able to smash above the £40,000 mark between now and April with more fundraising events. 
Having previously completed various Ironman's and Ultra Marathons, our very own fitness fanatic Jonathan Campbell is currently deciding on which event to participate in in the early stages of 2024, which we will announce in due course!
Our Charity Race Night, which was a huge success in last year's fundraising and sold-out in record time will return in early 2024. If you would like to be the first to know about the details of the Charity Race Night then please email ross@mccreafs.co.uk and we will update you as soon as we have confirmed plans.
A massive thank you to everyone who has contributed to our fundraising so far this year; we wouldn't be able to do it without you!