Dipping our toe in the world of Panto ... oh yes we are!
McCrea Financial Services are sponsors of this years Panto at the Tron Theatre
Whilst we have sponsored sport at grassroots through to elite level in Glasgow for a number of years now, this is our first foray into the world of theatre and the arts and we are delighted to work with the team at the Tron as they prepare for this years' 'eggstravaganza' Mammy Goose!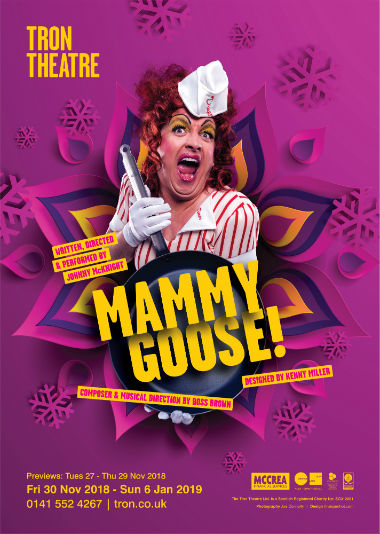 The Panto, which has become something of a Glasgow institution will run from 27 November until 6th January 2019 and is once again written by, directed by and stars the undisputed king of panto Johnny McKnight!
"This partnership is our first in the world of the arts and we selected to work with the Tron because of their standing in the community as well as their focus, through the Tron's Education Suite, in working with adults and young people to extend their reach across Glasgow" said Elaine Hamilton, Head of Marketing at McCrea Financial Services.  "The panto, a special event in the calendar, felt like a great way to work together.
In the true spirit of the Panto, we've also allowed our corporate logo to be integrated into the overall design for all promotion of the show.  It's fair to say luminous pink and yellow is not something you'll see every day in the financial services sector!"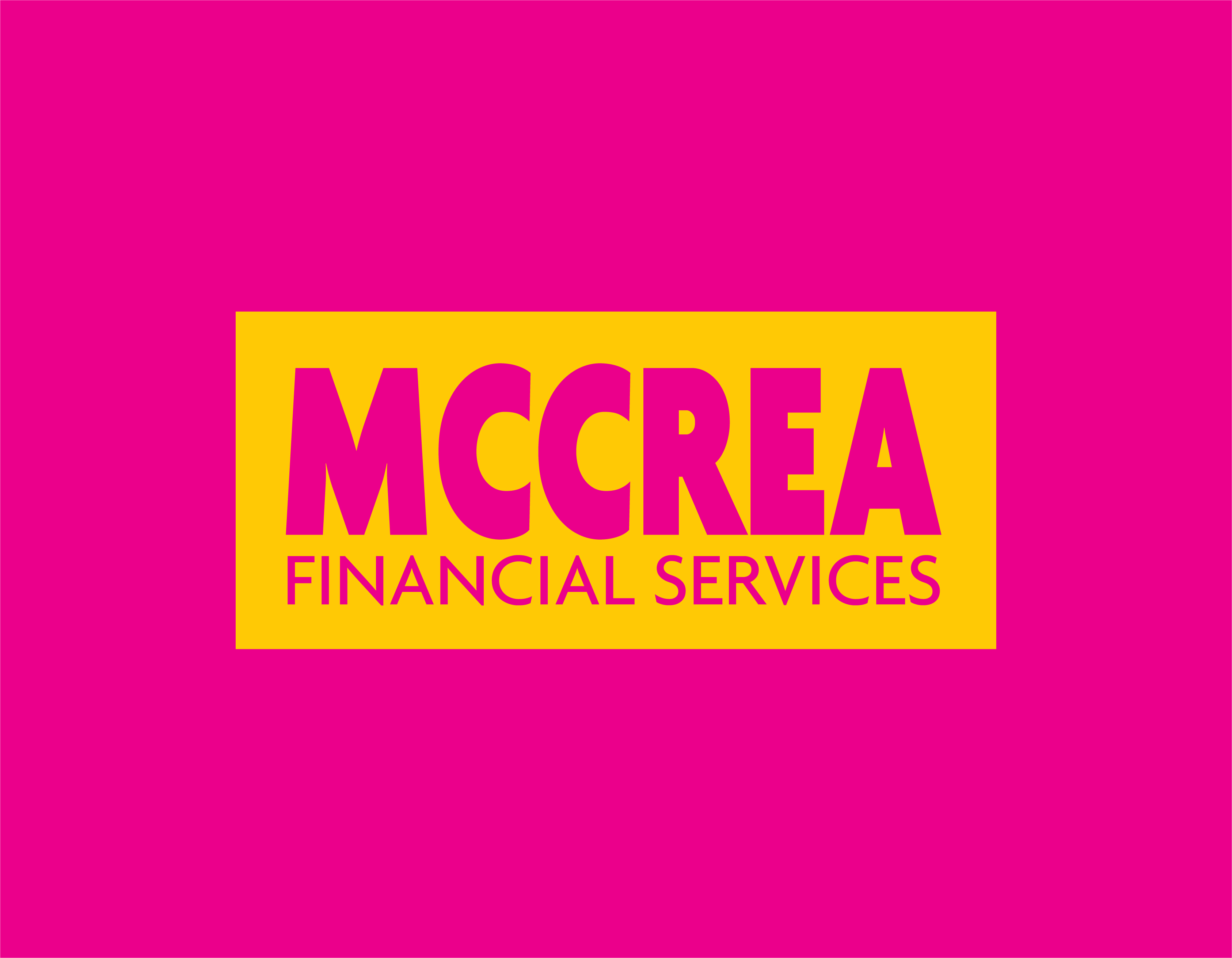 Johnny McKnight is sure to dazzle and delight as Mammy Goose, a hard-working café owner who has always had big dreams of glittering Hollyrood parties and hob-knobbing with the Scottish elite like The Krankies and Sean Batty. As for her son Jack, well, he's in love and is considering leaving the family business! Even though her dreams have gone down the pan (the frying pan) and her life is less Debbie McGhee and more McGhee's the Bakers, at least she can rely on her best friend Lucy who just happens to be a 6ft talking goose!
When a mysterious stranger makes her an offer- the chance to be young again, Mammy Goose has the opportunity to start her life over. But, there's a catch… In order to be granted her wish she must trade in her beloved goose! Will Mammy Goose choose eternal youth over friendship and love (seems to have worked out okay for Kim Kardashian, hasn't it)? Will Jack and his new pal Will dare to climb that hill together and see what's up there? Will Lucy the Goosey taste better with BBQ or plum sauce?  There's only one way to find out in this year's rip-rollicking panto MAMMY GOOSE!
Tron Theatre has been a major player in Glasgow's cultural scene for over twenty years. Producing and presenting an eclectic collection of new writing, reinvigorated contemporary classics, dance, comedy and music, the Tron occupies a spot in Glaswegian hearts as unique as the building that houses it-- the 16th century Tron kirk, survivor of over 500 years of cultural change and social upheaval. 
Tron Theatre specialises in staging new and contemporary classic theatre across their two theatre spaces—the Main House theatre and the smaller Changing House studio—curating an eclectic programme of work throughout the year which responds to the cultural interests and needs of the diverse community of Glasgow and beyond. Tron's Christmas pantos have achieved something of cult status and each May they present Mayfesto, a 'festival within a theatre', which packs in three weeks of agenda-led new and provocative work.
Outside the theatre walls, Tron's Participation team take the arts out into communities, partnering with local schools and groups to deliver workshops, courses and master-classes, as well as presenting the host of classes that run in the Tron's Education Suite every week for adults and young people of all levels. 
You can contact the Tron to book tickets by calling the box office on 0141 552 4267 or online