Financial advice: why it's so important!
There are many reasons people seek financial advice. You might want a better return on your investments; pension advice to ensure you have a pension suitable for you; or simply a better understanding of your options, and how much you will likely have in retirement.
While advice can give your finances a major boost, many people haven't taken advantage of it because they find it too intimidating and are left managing their finances themselves, or not at all.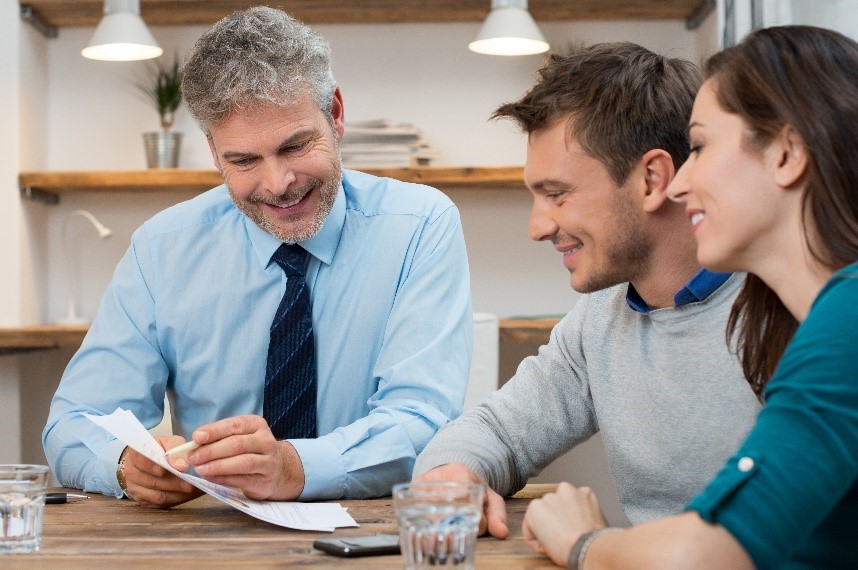 Who should take financial advice?
There is a common misconception that only people with large personal wealth should get financial advice. While those with a large amount of assets are in need of advice, it is wise to consider advice as early as possible, whether it's for your first property, or deciding on the right investments or pensions.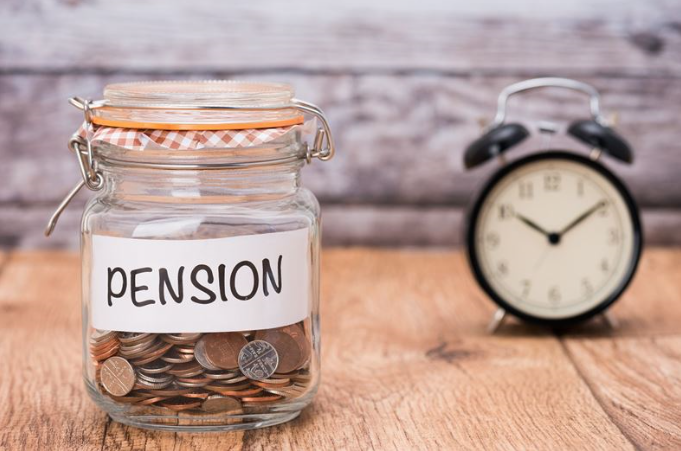 The sooner you seek financial advice, the better off you will be in the future. According to a recent Aviva report, 71% of 18 to 24 year olds who sought financial advice, felt well prepared for their retirement, compared to only 41% who waited until they were 35-44. Of those who decided to wait until later in life, over a third regretted the financial decisions they had made, despite feeling confident in them at the time!
The Chartered Institute for Securities & Investment published a study on the general public's views on who they trusted when seeking financial advice: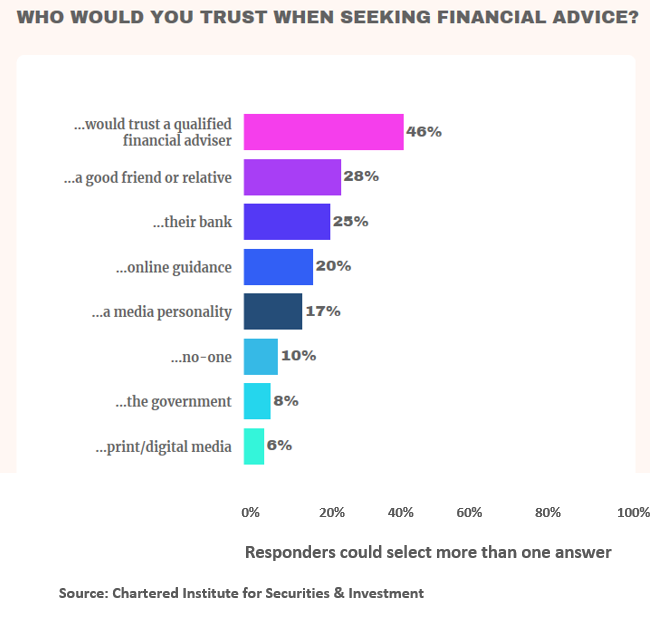 Understanding advice
At McCreas, we work with our clients through their financial plans; providing recommendations considering every aspect of your financial situation before giving advice that is suitable for you!
What can McCrea Financial Services help with?
One priority is to seek advice on  retirement planning, regardless of your age. However, we can help with many other areas of your financial journey, including buying your first house, saving to start a family or managing your investments.
If you would like to arrange an initial free no-obligation meeting you can do so by calling us on 0141 572 1340, or via email. 
Follow us on Facebook, Twitter or LinkedIn for the latest news.