Help Save the Maid of the Loch
One of our clients has recently brought a cause close to his heart to our attention. Because of lockdown and the many related restrictions, the Paddle Steamer Maid of the Loch (the last paddle steamer to be built in the UK) needs your help to get her through this season.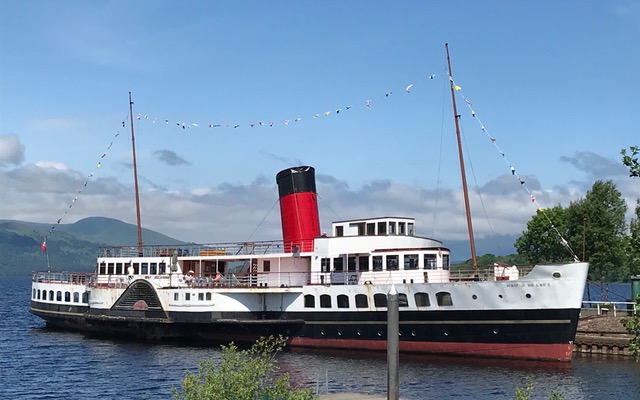 Up at Balloch Pier on Loch Lomond, everything is very quiet with all work ceased, staff furloughed and, while costs have been cut back to a minimum, lockdown means almost all of this season's income from visitors to the ship and the Winch House will be lost. That income is vital to maintain the ship at the pier in Balloch and whilst they don't yet know when they will be able to reopen, they need to be ready to return to full visitor operation as soon as possible.
The Maid offers a special place amidst Loch Lomond's spectacular scenery where people can relax and enjoy the wonderful view, learn about the ship and be happy meeting with friends and families.  She is a venue for singing, dancing, music making, health and wellbeing and provides an opportunity for the local and wider Maid communities to interact and grow together.

How can you help?
Just to operate the ship at the pier costs over £100k per annum. Costs include insurance, power, staff, licenses and from now on there will be additional costs required to provide safe reopening while meeting new rules for virus control.
All money raised will be used to keep the ship maintained and safe and allow it to reopen to visitors and events as soon as possible. 
Click here to visit the Maid's Crowdfunder page, which is offering rewards in return for donations made before their appeal closes on Friday 25th June.