How To Avoid Money Rows in Your Relationship
Love is in the air this Valentines Day, but according to a Good Housekeeping report, most couples find harmony a little harder to come by when it comes to talking about money. From spending vs saving and state school vs private to disagreements over support for family members, the average couple rows over this thorny subject almost 40 times a year.
Keep the peace this year with our top tips on how to discuss and manage your shared finances:
1. Agree Common Goals
According to Scottish Widows, one in five couples say that a lack of shared financial goals and attitudes towards money has put a strain on their relationship. Be open with your partner about your own priorities and aspirations, agree how you'll combine them with theirs and set common goals you can work towards together. Working out a joint plan and saving together for that dream holiday or new car will get results quicker than slogging away on your own, and give you an occasion to celebrate together when you reach your goal!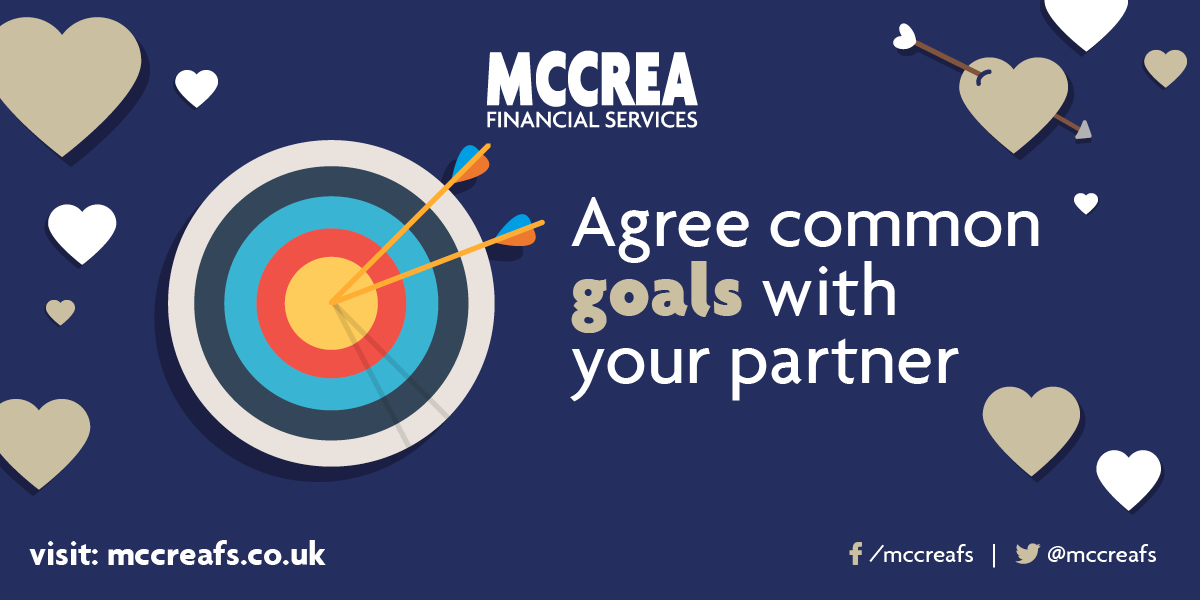 2. Make a Date
Make sure you regularly sit down together to go over your finances. A monthly date to review your bills, debts, savings and bank accounts can keep you on the same page and make sure you're equally involved. Leaving one partner in charge of the finances is a risk for you both and can lead to unpleasant surprises and unfair shouldering of burdens. Share the load and remember, it's good to talk!
3. Let Go of Guilt
They say opposites attract, but spenders and savers can find it hard to reconcile their different attitudes to shopping. According to retailer Wilko, one in four women have deliberately hidden a purchase from their partner to avoid a row about money. Let go of guilt by working out a budget for your personal spending after you've taken care of your joint obligations and savings goals with your partner. As long as you each keep within your personal spending budgets, you can use them guilt free!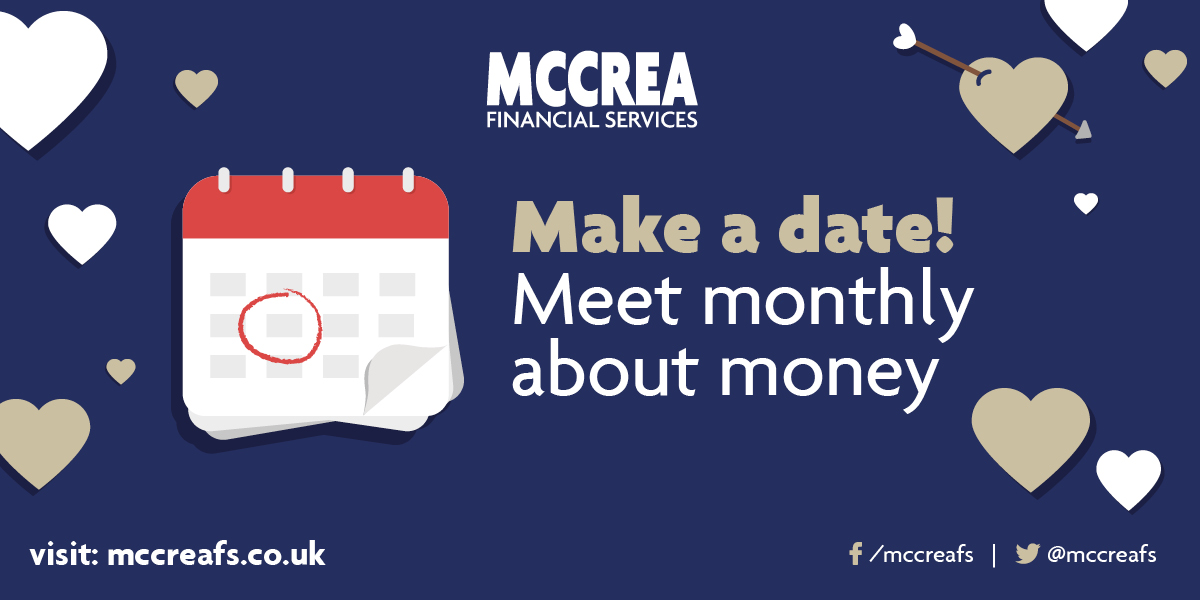 4. Have the Difficult Conversations
Nobody likes to think about losing their partner, but it's important you have plans in place for how the surviving partner will cope when the other passes away. Discussing funeral plans, wills, life insurance and income protection may not sound appealing, but having arrangements in place can give everyone peace of mind and prevent family disputes when emotions are heightened.
5. Ask an Expert
Working with an independent financial adviser like McCrea Financial Services can help you make real progress towards your financial goals. From advising on the best savings and investment options to mortgages and retirement planning, our advisers can work with you to understand your goals, your priorities and your risk appetite. Taking advantage of their impartial, expert advice will help you develop and carry out a clear financial plan with none of the relationship drama.
Why not get in touch with McCreas today to arrange a no obligation consultation – it may just be the most thoughtful gift you give your partner all year!