It's your pension - Don't lose it!
The government has predicted that as many as 50 million pensions in the UK will be lost or dormant by 2050.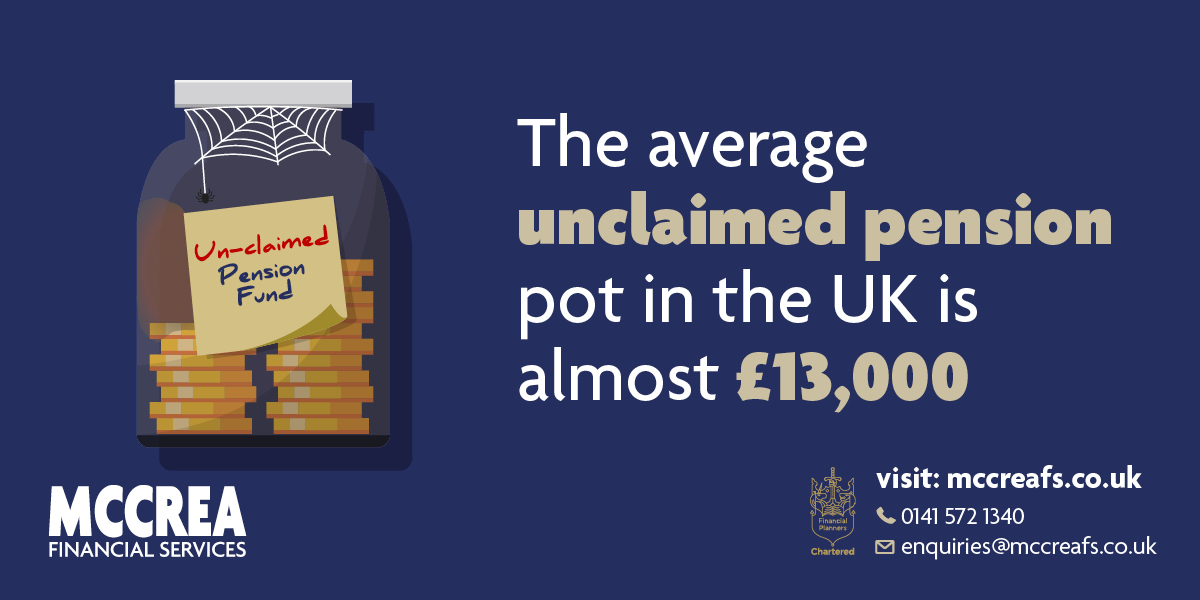 Already there are thought to be around 1.6 million pension pots unclaimed in the UK, worth an average of almost £13,000 each.
Savers most often lose track of their pensions when moving home and failing to supply a forwarding address to their provider. Long neglected accounts from previous employers can also slip through people's fingers.
With an estimated £19.4 billion of hard-earned pensions currently unclaimed in the UK, it's well worth spending a little time to hunt down any pensions you've lost track of.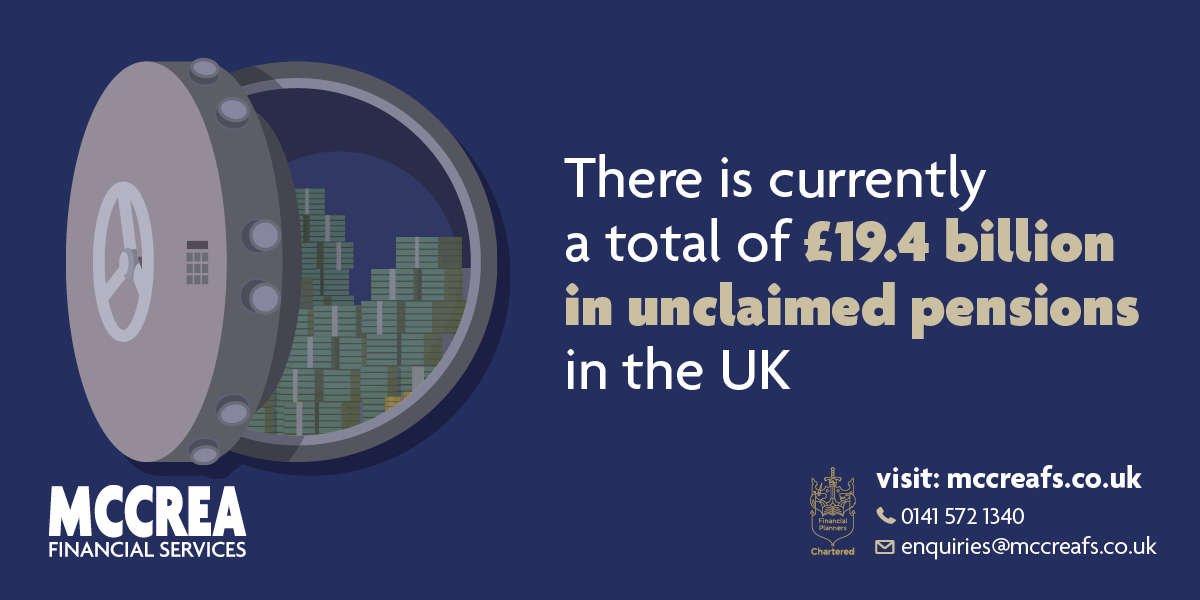 If you're not sure where to begin in accessing your old pensions, why not get in touch for a free no obligation consultation? At McCreas, we have vast experience in working with pension providers to track down pensions, investments and policies you might have lost or forgotten about over the years. Let us take the legwork and hassle out of tracking down your accounts.  
The more proactively you manage your pension savings today, the better they can serve you in retirement, so get in touch and let us help you claim the savings you've earned.