Kendall King Wins First Hillhead Jordanhill Player of the Month Award!
In a first for Hillhead Jordanhill Rugby Club, we are delighted to announce that Kendall King has been awarded The Hills November Player of the Month award, sponsored by McCrea Financial Services!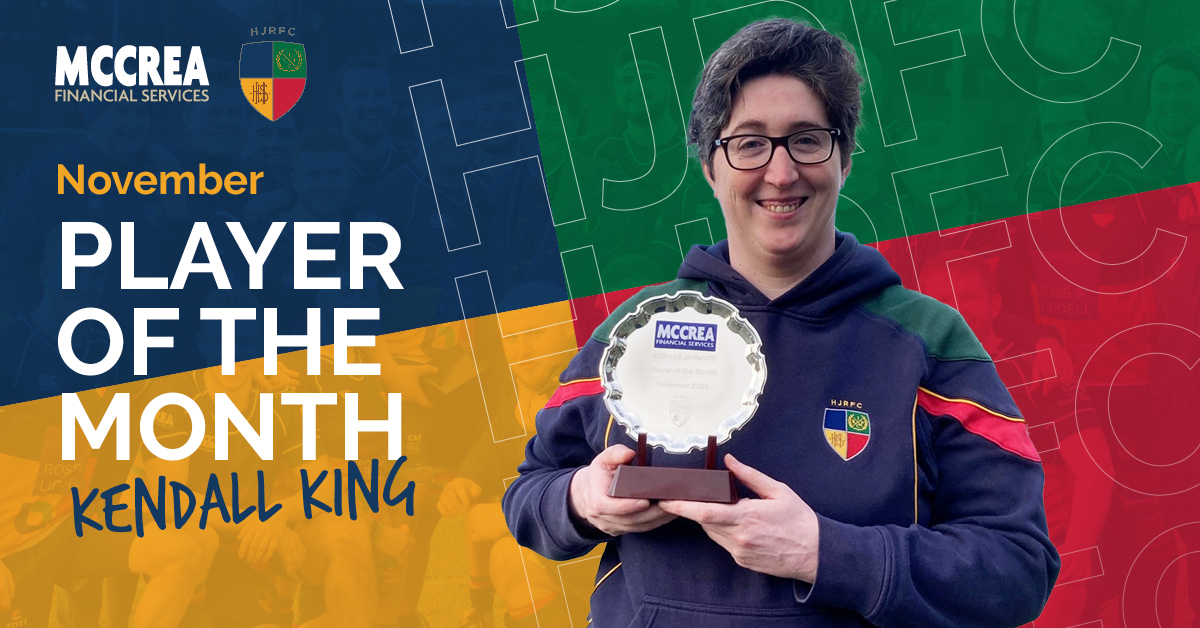 The McCrea Financial Services Player of the Month award for Hills will be a monthly award for the remainder of the season, where the coaches of both the men and women's team will come together at the conclusion of the month and decide which individual deserves to be recognized with the award for their contribution to the club both on the rugby field and in the dressing room.
November saw Hill's Women's 2nd XV compete in three league games, coming out victorious in two of these; Kendall played in all three matches, scoring two tries in the three games, which included a 25-0 win over Greenock Wanderers and a 20-0 win over Lenzie, as well as a tightly contested match against Cartha QP.
As well as her contribution on the pitch, Kendall has contributed massively off the pitch for the club during November, which prompted coaches to choose Kendall as the first winner of the award.
''Kendall has thrown herself this season into the role of our women's 2nd XV captain to build up a big player base. She has started a buddy system between 1st and 2nd team members, and led the 2nd XV to numerous victories such that they are now finalists in the SRU's Aspiring league competition,'' noted Hills Vice President, Philippa Abernethy.
Congratulations on picking up the inaugural McCrea Financial Services Player Award, Kendall!