Lawless Lands August Player of the Month Award
Following a successful August batch of fixtures wherein the Jags lost just once in five games, there were plenty of worthy candidates for the McCrea Financial Services Player of the Month award.
In the end, the Red and Yellow Army chose Steven Lawless as the recipient of the prize as he beat Brian Graham, Jack McMillan and Cole McKinnon in a fan vote.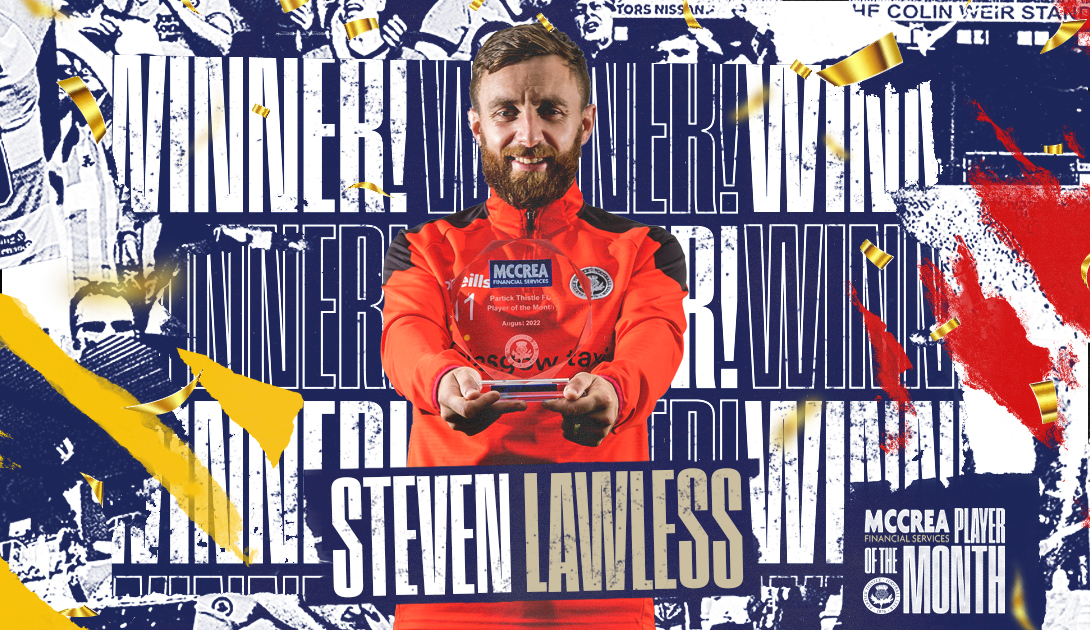 The number 11 has settled back into life at Firhill seamlessly and has already become a key cog in Ian McCall's Thistle machine.
His influence was evident in the team's emphatic 4-1 win over Inverness Caley Thistle at Firhill when he was heavily involved in the build-up that led to Brian Graham's opener and the penalty kick which Kevin Holt converted early in the second half.
Then, in the subsequent two games in Maryhill his contributions were decisive. Firstly, against Raith Rovers he netted the Jags second goal of the game not long before half-time and that goal proved to be a winner as Thistle held on for a 2-1 victory.
Three days later, having had a taste of scoring a winner he decided to set one up as his cross was headed into the back of the net by Aidan Fitzpatrick to send Thistle into the quarter-finals of the Premier Sports Cup.
Upon receiving the award, Lawless said:
"I've enjoyed every second of being back at Thistle so far this season. On a personal level, I feel at home and I think that's allowing me to play some of my best stuff.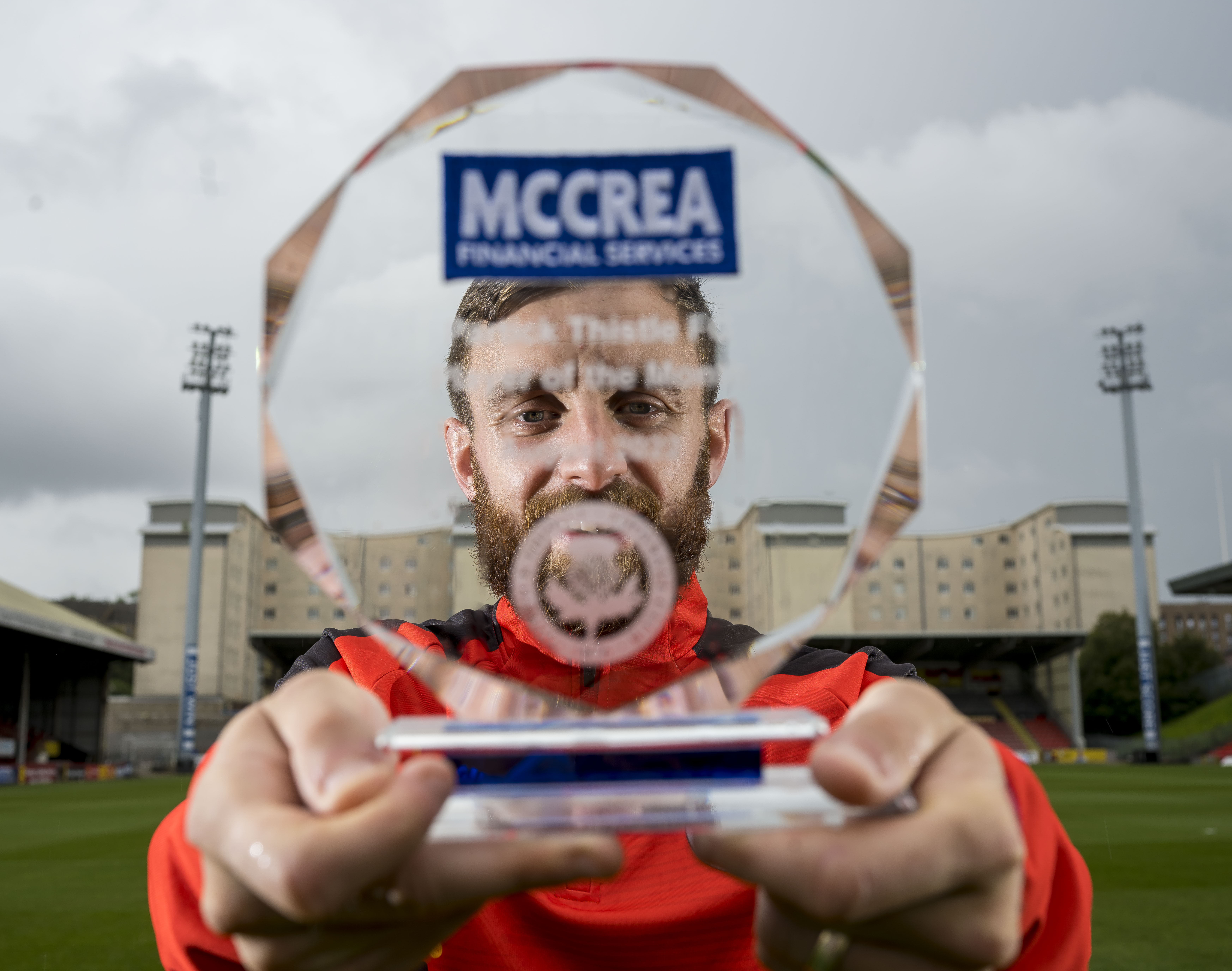 "As a team, we're pleased with how the start of the season has gone as well. We felt we ended August playing some really good football, dominating the majority of games and that's how we want to go out and play every week. We now want to carry that momentum forward for as long as possible.
"The squad is so strong at the club that this award could have gone to almost anyone but I'm obviously grateful that the fans voted for me. Hopefully there's plenty more to come from me and the team this season."
Don't forget you can follow us on Twitter and Facebook where we provide useful updates and the latest news on getting the most out of your finances as well as finding the right mortgage deal for you.