Lawless Wins August Player of the Month!
Having capped off the month with one of the best individual performances seen at the Wyre Stadium at Firhill in many years, it's hardly a surprise that Steven Lawless has been voted the McCrea Financial Services Player of the Month for August.
Creating 14 chances from the opening eight games of the season – more than anyone else in the squad – Lawless has kicked off the new campaign in the same vein of form that he finished the last one.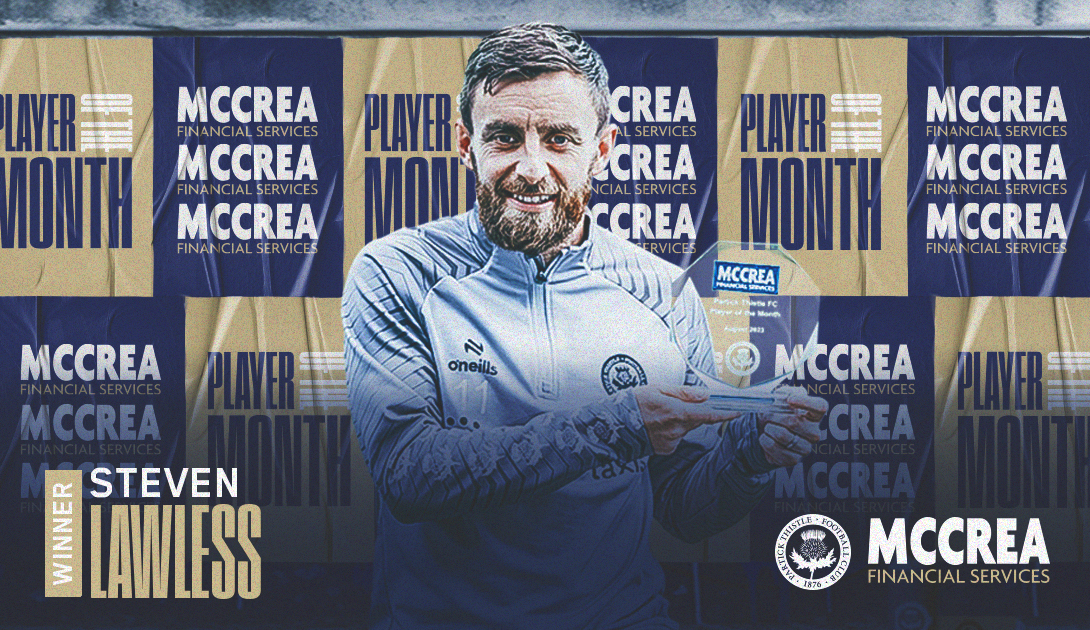 He may not have registered an assist against Raith Rovers in our league opener but the number 11 was heavily involved in both of our goals as his cross led to the first and some interplay with Jack McMillan produced the delivery for the second.
Lawless was a bit more direct with his involvement in the goals against Queen's Park at the end of the month as he set up all three as part of a memorable performance in Maryhill. A low cross turned home by Kerr McInroy, an inch-perfect ball lifted into Brian Graham's path from deep and a cushioned lay-off to McInroy again all added up to a classic display from the bearded magician.
After receiving the award, Lawless said:
"As a whole August didn't go the way we wanted it to go but we were really pleased to be able to finish it off in such a positive manner and I was delighted that I was able to play my part.
"Obviously, a big thanks to the fans for voting for me but more so for the way they've backed the team through a sticky spell. We were gutted we couldn't reward the massive away crowds we took to Airdrie and Tynecastle but to still see over 3,000 home fans for the Queen's Park game says a lot about the support here at the club.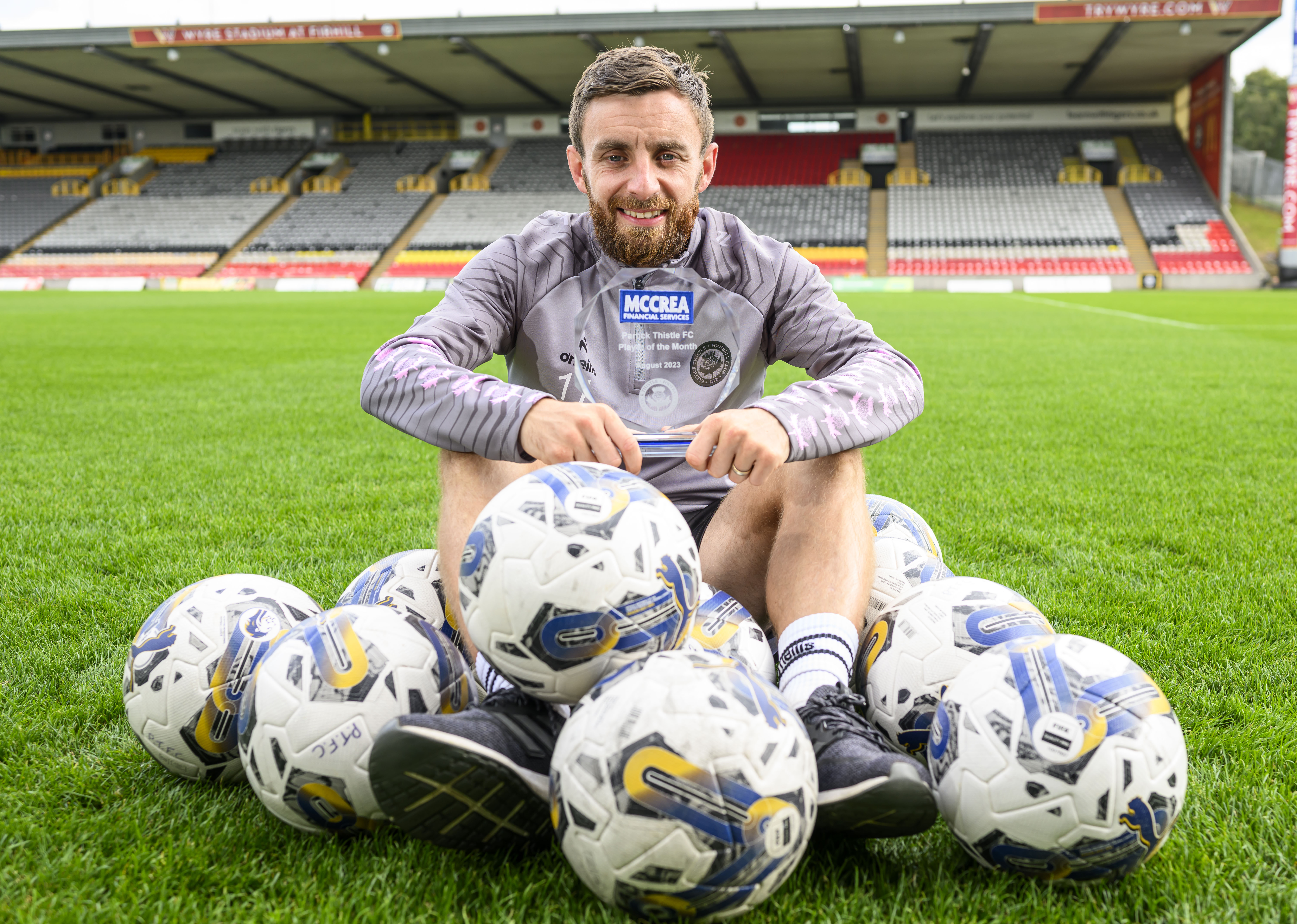 "The aim now is to continue to build and improve starting with this weekend's game against Morton at Cappielow. It'll be a tough game as ever but we've been working really hard this week and hopefully we can get a result."
This season McCrea Financial Services are providing each month's award winner a donation to make to a charity of their choosing. Steven explained why he has chosen FAMS Charity for his donation:
"I've picked FAMS Charity because it's an organisation that's very close to my heart and my family's hearts too. They are a fantastic help in supporting people whose lives have been affected by murder and suicide as well as people who are struggling with mental health issues.
"There are so many people out there in these situations and the work FAMS do is a massive help to individuals and families who are dealing with trauma. Hopefully the donation helps them continue doing their great work."
To find out more about FAMS Charity, click here.