McCrea Charity Golf Day in Aid of Guide Dogs
After a frustrating year off with multiple delays, we were absolutely delighted to be able to host our Annual Charity Golf Day at The Duke's Course, St Andrews, in aid of Guide Dogs Scotland.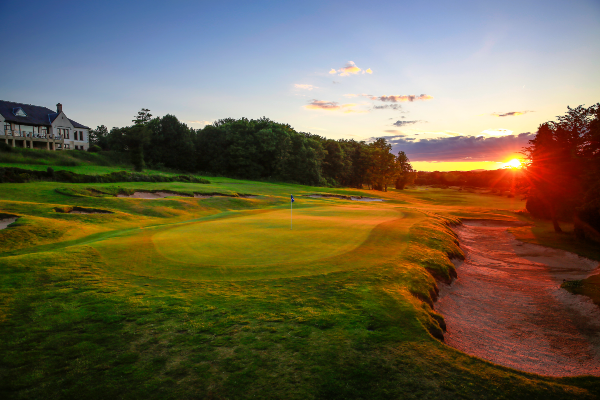 Arriving at the course and after a welcome from the team and some breakfast, our guests had the opportunity to participate in a pre-round warm up at the driving range, where they were encouraged to involve themselves in 'Golf Fit', a professional trainer led golfing warm up (and therefore no excuses for any poor shots in the round ahead)!
The format was a shotgun start Texas Scramble, and those playing were able to track where they were in the leaderboard with the help of the golf genius app, where players would update their score after every hole and keep an eye on the competition of course! 
There was an opportunity to win a brand new Mercedes GLC thanks to our friends at Pike + Bambridge for a hole in one at the 16th hole par 3 -  unfortunately another year passes without a winner, although one player did claim to be just two-feet from the hole! There were numerous other prizes and competitions to be won, including Longest Drive and Nearest the Pin and some particularly fetching trophies for those in last place!    
Our winners for the day were 'Tilney Hackers', who finished first after a very competitive round with some great scores, even with some difficult playing conditions. Along with the trophies, the winners were awarded a fourball at a leading course in the country, with each player also being presented with the highly desired McCrea golfing umbrellas.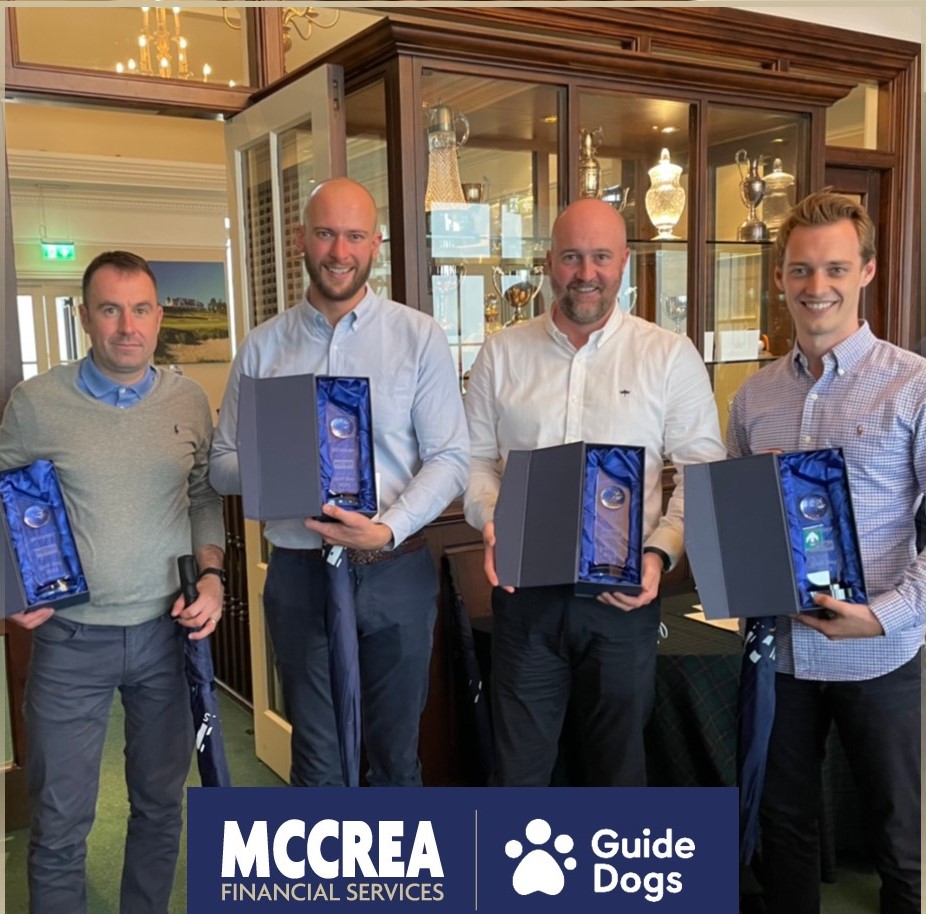 Most importantly of course was the reason we had organised what has become a key event on our charitable fundraising calendar which was to raise money for our nominated charity this year, Guide Dogs Scotland. With everybody's generosity throughout the day, we managed to raise a tremendous amount of £15,000. 
Our thanks goes to each and every player who contributed either by buying a team, trying their luck with our Mystery Fourballs, hitting their ball into a penalty bunker (some multiple times!) or entering the raffle, as well as our wonderful prize contributors including The Duke's, The Radisson Royal Mile in Edinburgh and all other contributors. 
If you would like to be kept up-to-date with details of our next Charity Golf Day including entering a team, please do contact us as we would be delighted to hear from you.