McCrea Charity Race Night 2023 - SOLD OUT!
We are delighted to announce the return of our Annual Charity Race Night on Friday 17th March, which will be held at Hillhead Sports Club to raise funds for our nominated charity, Common Wheel!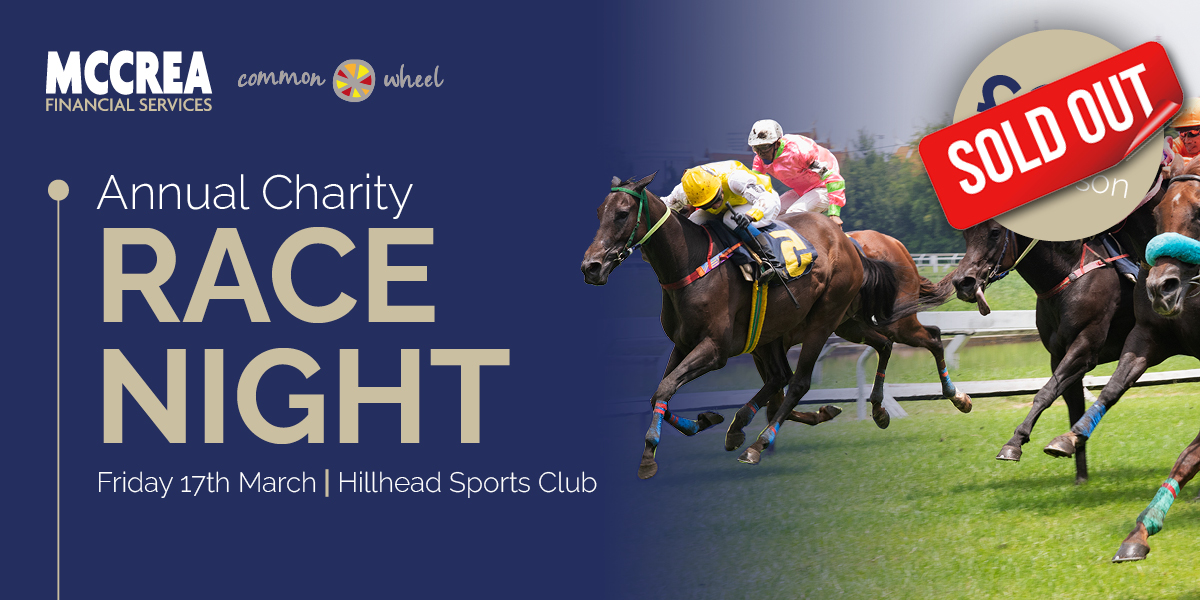 Common Wheel is a Glasgow based charity supporting people with mental illness by providing meaningful activities. They have four projects; their bike project, which supports people in repairing and recycling old bikes, their music project supports people in singing playing and composing music, their visual arts project 'Carnival Club' which supports people in designing and producing large scale art pieces to be displayed in various parades in Glasgow, and their climbing project. 
Our Charity Race Night is a great night which raises thousands of pounds for charity whilst enjoying loads of curry, horse racing, great prizes and a busy bar. 
This exclusive event is open to a maximum of 150 guests, and we are delighted to announce that we have sold out the event in record time!
Horses are still available at £10 per horse; there are 64 horses in total with there being 8 races of 8 horses. Everyone whose horse wins a race will win a bottle of champagne! Additionally, anyone who would like to sponsor a race (£125) can represent themselves/their company with a race name of their choice and will receive shameless plugs as a thank you!  All proceeds from bets on the night, horse ownership and race sponsorship will go to Common Wheel. 
To buy a horse or sponsor a race, please get in touch with Ross at ross@mccreafs.co.uk. If you are buying a horse, please provide us with their suitably daft name at the time of booking! 
If you are not able to make it to the Race Night however would like to support us as we conclude our year's fundraising for Common Wheel, you can do so by visiting our Just Giving Page.