McCrea Financial Services Investors in People Platinum Award Recognition Extended
McCrea Financial Services are delighted to announce our recognition for the Investors in People (IIP) Platinum award has been extended!
IIP Platinum is the international standard for people management and enables organisations to benchmark against the best in the business on an international scale. The standard defines what it takes to lead, support and manage people effectively to achieve sustainable results.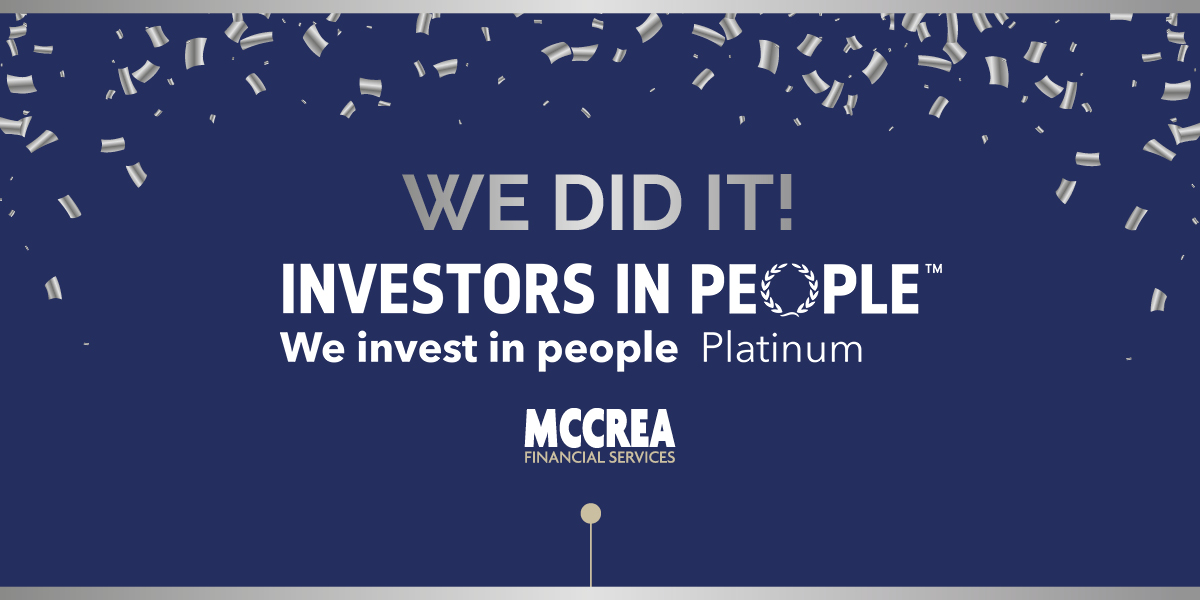 Securing platinum level from IIP is the highest recognition that any company can secure. It is only awarded after a rigorous assessment of the organisation, and only a small number are accredited each year, with only 1% of IIP accredited organisations holding the platinum award. 
Having first secured the prestigious award in 2019, McCrea Managing Director Douglas McCrea was thrilled to be awarded the recognition which lasts until April 2025, as he said ''I am delighted that we have been awarded the Investors in People Platinum Award again. At McCrea we value the people within our company extremely highly and are committed to ensuring that they are well looked after throughout their careers, as we appreciate we are only as good as the staff that we have.''  
McCrea Financial Services are Independent Financial Advisors, based in central Glasgow who provide advice on investments, mortgages, pensions, retirement and tax planning. If you would like to have a friendly, no-obligation chat with us regarding any of these areas, then please do get in touch.