McCrea Financial Services Player of the Month - August 2018
August has seen Thistle start their Ladbrokes Championship campaign and also play in both the Betfred and Irn Bru Cups. With Brice Ntambwe set to join the red and yellow ranks ahead of Saturday's match, August has given the side a good platform on which to build as the campaign develops.
So, without further ado, it's time to have your say on who the Jags' best performer has been this month as the vote for the McCrea Financial Services August Player of the Month award opens.
Here are your nominees and voting options for August:
Sean McGinty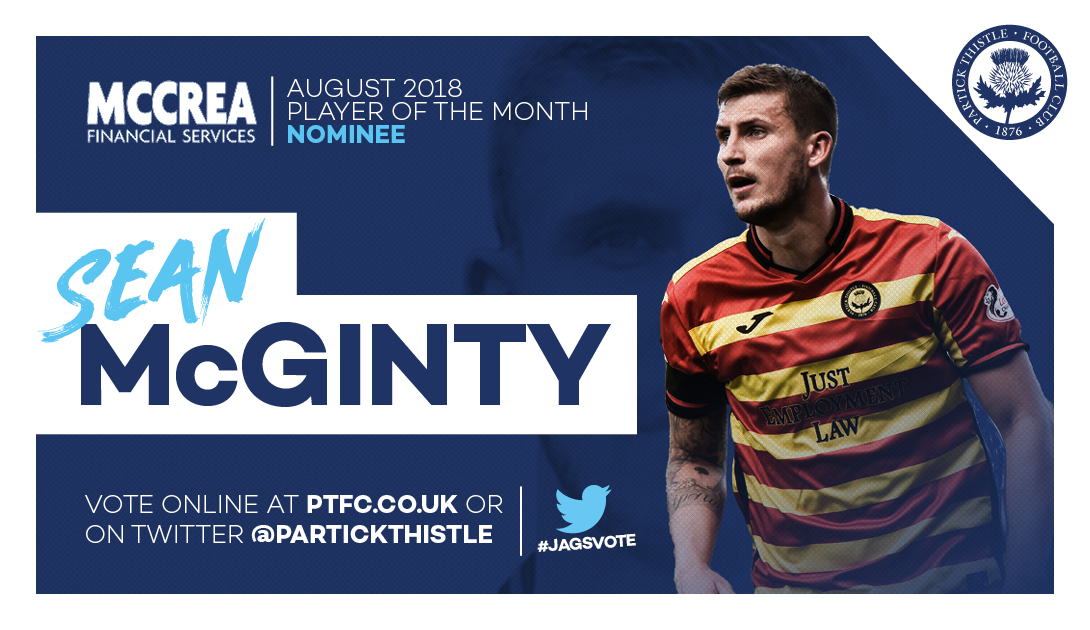 One of Archibald's summer recruits, Sean has added some much needed size and strength to the Jags' back line. The commanding centre half, one of only two players to play every minute of every game this month, has developed strong partnerships with his defensive colleagues. What's more, providing a strong aerial threat at set plays means it can be only a matter of time before Sean opens his Jags account at the other end of the pitch.
Vote for Sean on Twitter
James Penrice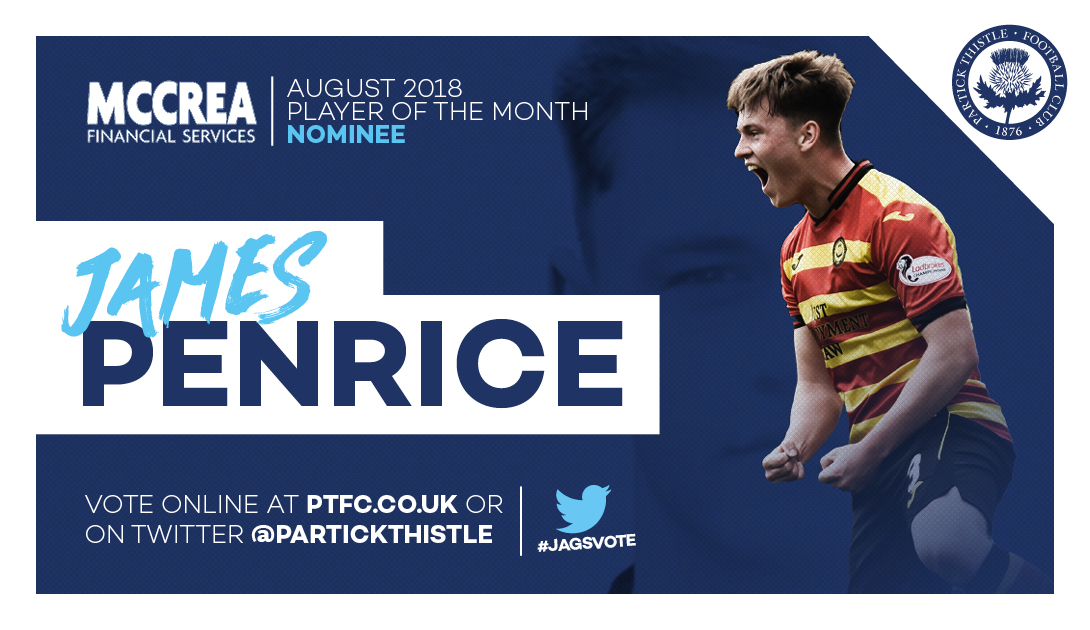 Having played every minute of every game in August, it is fair to say James Penrice has taken the step up to regular first team football in his stride. The defender has played left back, centre back and defensive midfielder so far this season and has not looked out of place in any of those roles. While his defensive work has been excellent his distribution and attacking runs have regularly caused opposition defences problems. A bright future would seem to lie ahead for the youngster.
Vote for James on Twitter
Craig Slater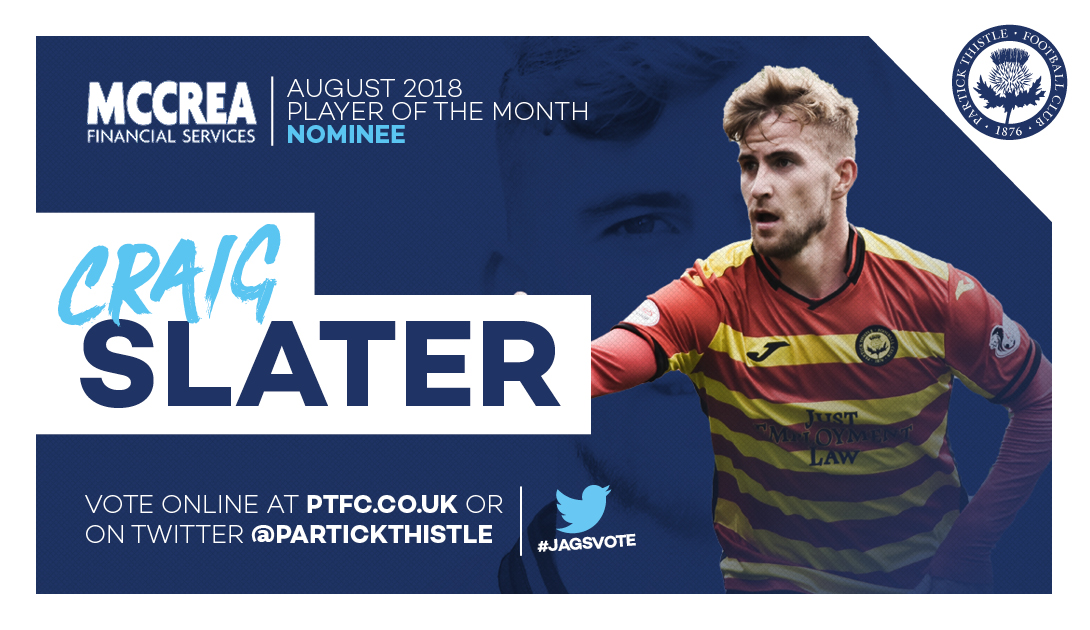 Playing in the centre of the pitch Slater's distribution and control of the middle area have quickly come to the fore. The former Dundee United, Colchester and Killie man has looked completely at home when on the ball and has formed a formidable partnership with both Sean McGinty and fellow McCrea Financial Services Player of the Month nominee, James Penrice.
Vote for Craig on Twitter
Miles Storey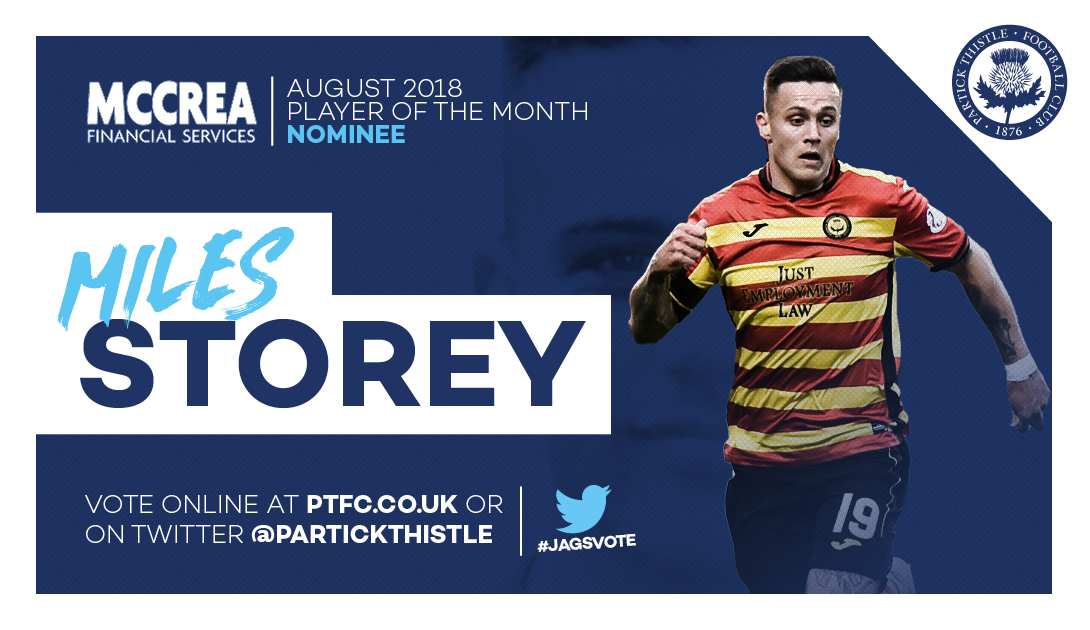 Miles has looked a player rejuvenated since signing revised terms in July. His pace and power have caused no end of problems for opposition defences and, whether played wide or as a more central striker, Miles has looked a constant threat.
Vote for Miles on Twitter
So, there you have it, your McCrea Financial Services Player of the Month nominees for August and the first of the season. Now it's over to you so get voting and make sure your favourite gets to take the trophy home.