McCrea Staff get ready to join the Great Guide Dogs Virtual Tea Party!
Next Wednesday, 21st April, sees Guide Dogs aim to break the Guinness World Record for the biggest ever Virtual Tea Party! 
Not ones to miss the fun, we're getting the whole team at McCrea together for a spot of afternoon tea and a get together, to add our pictures to the record breaking attempt and of course, and most importantly to help raise funds for this wonderful charity.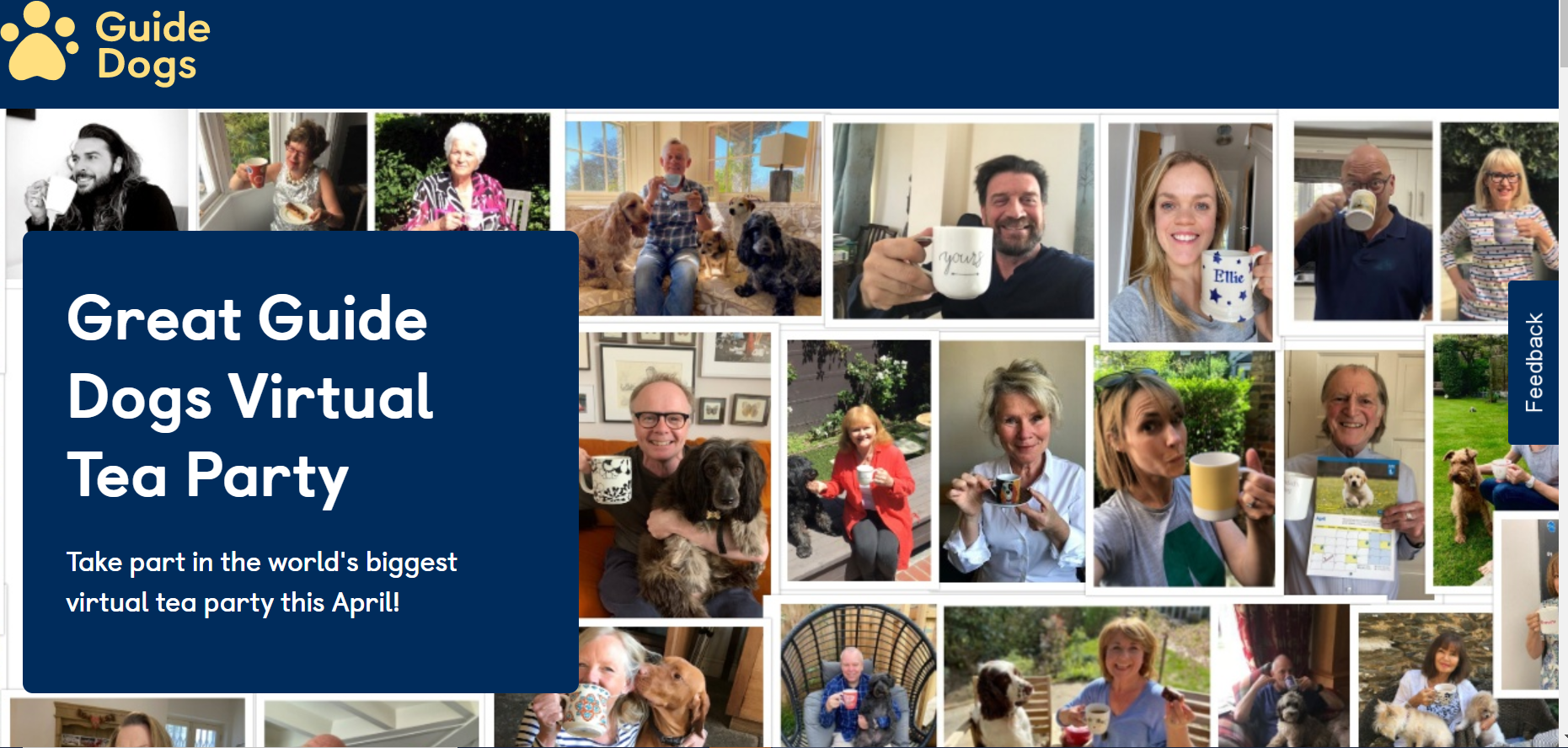 You can get involved too!
There are lots of different ways to get involved whether you just want to enjoy a cuppa and a slice of cake and upload your picture on their official Facebook page to support the record breaking attempt for the biggest virtual tea party ever or could gather up workmates, family or friends at any time on Wednesday 21st April for a cuppa together and raise a few pounds for guide dogs.   All they ask is that you donate the cost of a cuppa (or of course whatever you wish) to Guide Dogs which you can do directly or via our fundraising page for Guide Dogs here.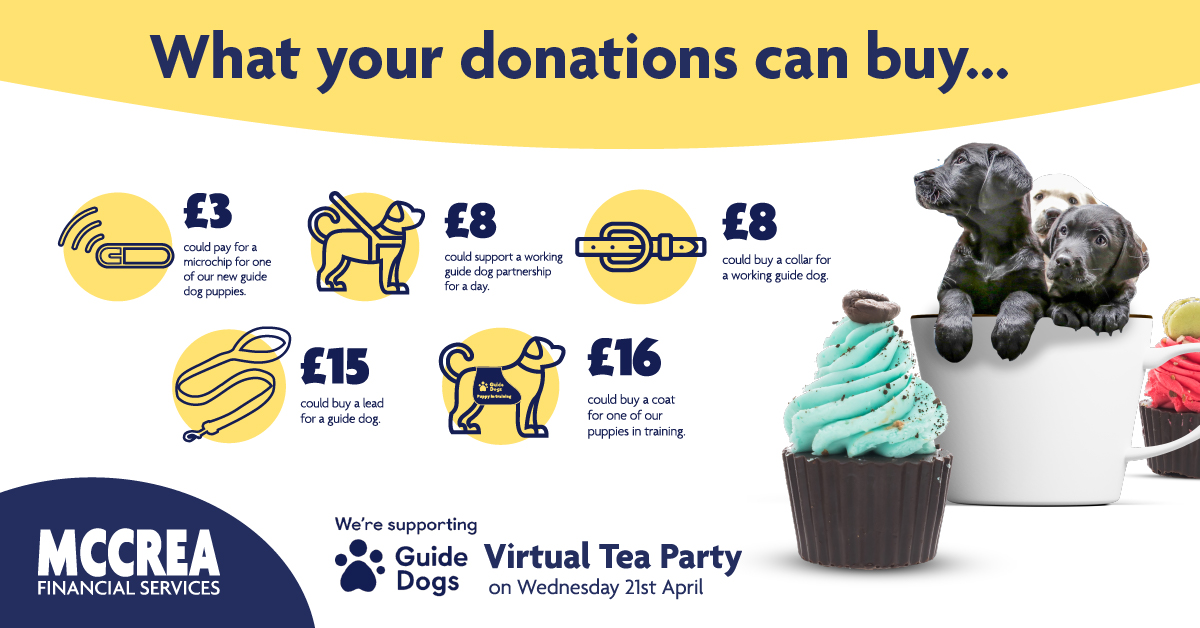 All the details on the different ways to get involved can be found on the official site.  Here's to raising a cuppa to benefit all the great work Guide Dogs do in Scotland and across the UK.