McCrea Team Donating Vouchers for Vulnerable Children & Families this Christmas
Christmas can be a very difficult time of year for so many people and it feels like this year will be particularly difficult for many families.
At McCrea, as well as supporting our nominated charity partner Common Wheel, the team here are donating gift vouchers to the Social Work Department at The Glasgow City Health and Social Care Partnership. They are running a scheme to distribute onward to vulnerable children and their families this Christmas. This is something you can help with too.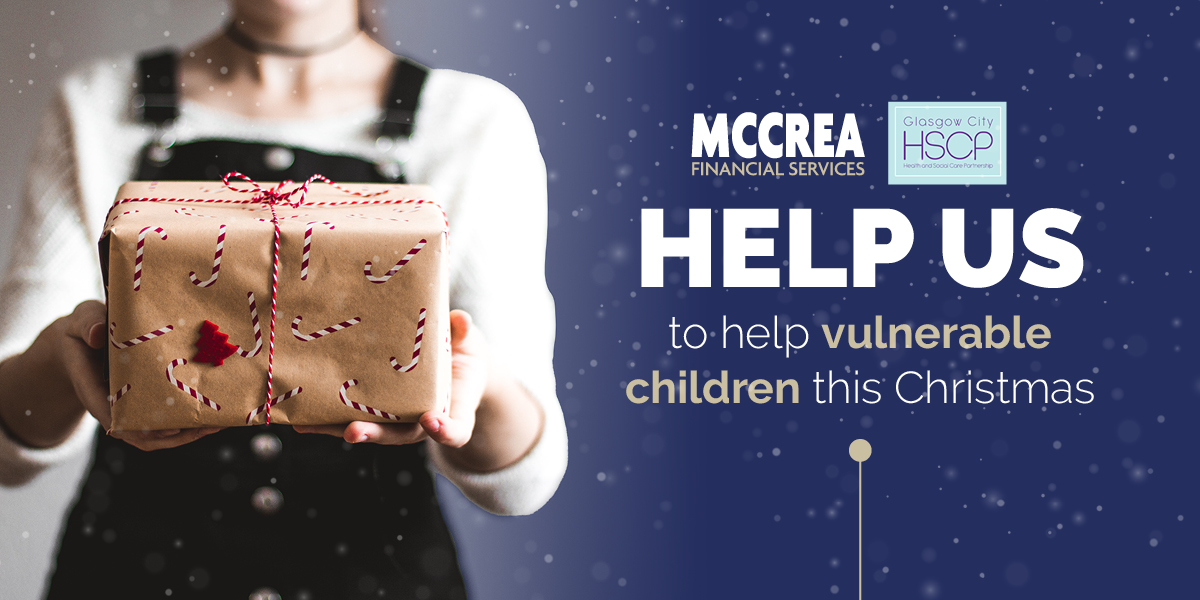 In recent years, the department have been particularly grateful to receive donations of gift vouchers for relevant shops, including online shops such as Amazon, shopping centres like Braehead, supermarkets including Aldi and Sainsburys and popular shops like Primark, New Look and H&M.
These vouchers are given directly to teenagers and young care experienced people, and also gives social work department the flexibility to pass on to parents and carers who are struggling to provide treats and presents this Christmas for the children that they care for. With the huge increase in the cost of living as prices continue to soar, their needs seem greater than ever as families struggle to pay basic bills required for living. 
If you are in the fortunate position to be able to support those in need and are interested in doing so, the team at the Social Care Department would massively appreciate gift voucher donations of any amount. 
To donate the vouchers for those that need them this Christmas, simply purchase these and either drop in or send directly to the following address: Children and Families - Kinship Team, 35 Church Street, Partick, Glasgow, G11 5JT. Please mark for the attention of Lorna Kelly. Any gift vouchers received after December 23rd will be distributed to their Emergency Out-of-Hours Services/Homeless Services or Food Banks. You can contact Lorna directly if you have any questions at lorna.kelly@glasgow.gov.uk
Thank you in advance from both ourselves and the Glasgow City Council Children and Families Kinship team for any help you are able to provide.