McCrea Team up with 'Miked Up' with Alison Walker!
McCrea Financial Services are delighted to announce that we have partnered with 'Miked Up with Alison Walker', a brand new podcast coming to your devices on Wednesday 5th October.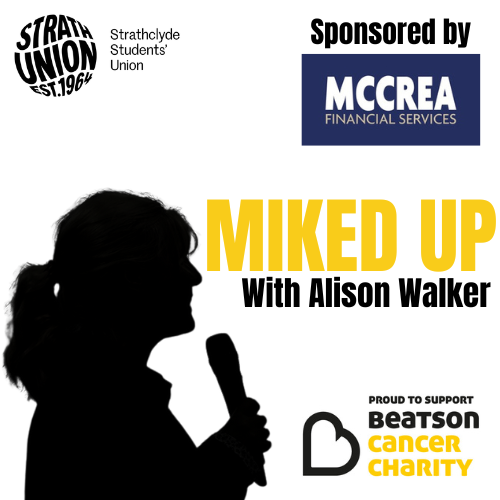 For this new and exciting podcast, established broadcaster and sports journalist Alison Walker who has conducted thousands of interviews in the past ranging from the fastest man on the planet Usain Bolt to football sensation Pele, will be having a face-to-face chat with a range of well-known and interesting faces, who will provide their very best recollections, revelations, and general stories from over the years.
The first six guests on the podcast are all well-known, popular Scottish women, all from different backgrounds, different ages and different careers, however with the same thing in common - they all have a great back story to tell. The first guest on the podcast is Olympic Curling champion Eve Muirhead, which can be listened to by clicking the link here. 
We are delighted to be able to have the opportunity to sponsor such an exciting adventure for Alison, who is also using the opportunity to raise awareness for the Beatson Cancer Charity, and we hope that you will join us every Wednesday in tuning in to what will be an entertaining listen!