McCreas Charity Race Night 2018
On Friday night, we held our 9th annual race night at Hillhead Sports Club in Hughenden, to raise money for our charity partner, Action for Children Scotland. What a success and a night full of surprises it turned out to be!
The night started with a warm welcome message from Managing Director Douglas McCrea, to the many familiar faces, as well as those attending the event for the first time.
Next, it was time for the races to begin; the entertainment started with eight races, each consisting of eight horses, and a race sponsor, with each winning horse owner receiving a prize bottle of champagne! The night's next surprise (and very unexpected by all) happened when after the 5th race, for no rhyme or reason, our MC lost his sound on the speakers and we had Douglas and one of our guests steal the limelight with their improvised race night commentary – it certainly added an extra element of character to the night! We're thinking of assigning Douglas the MC role next year for added value!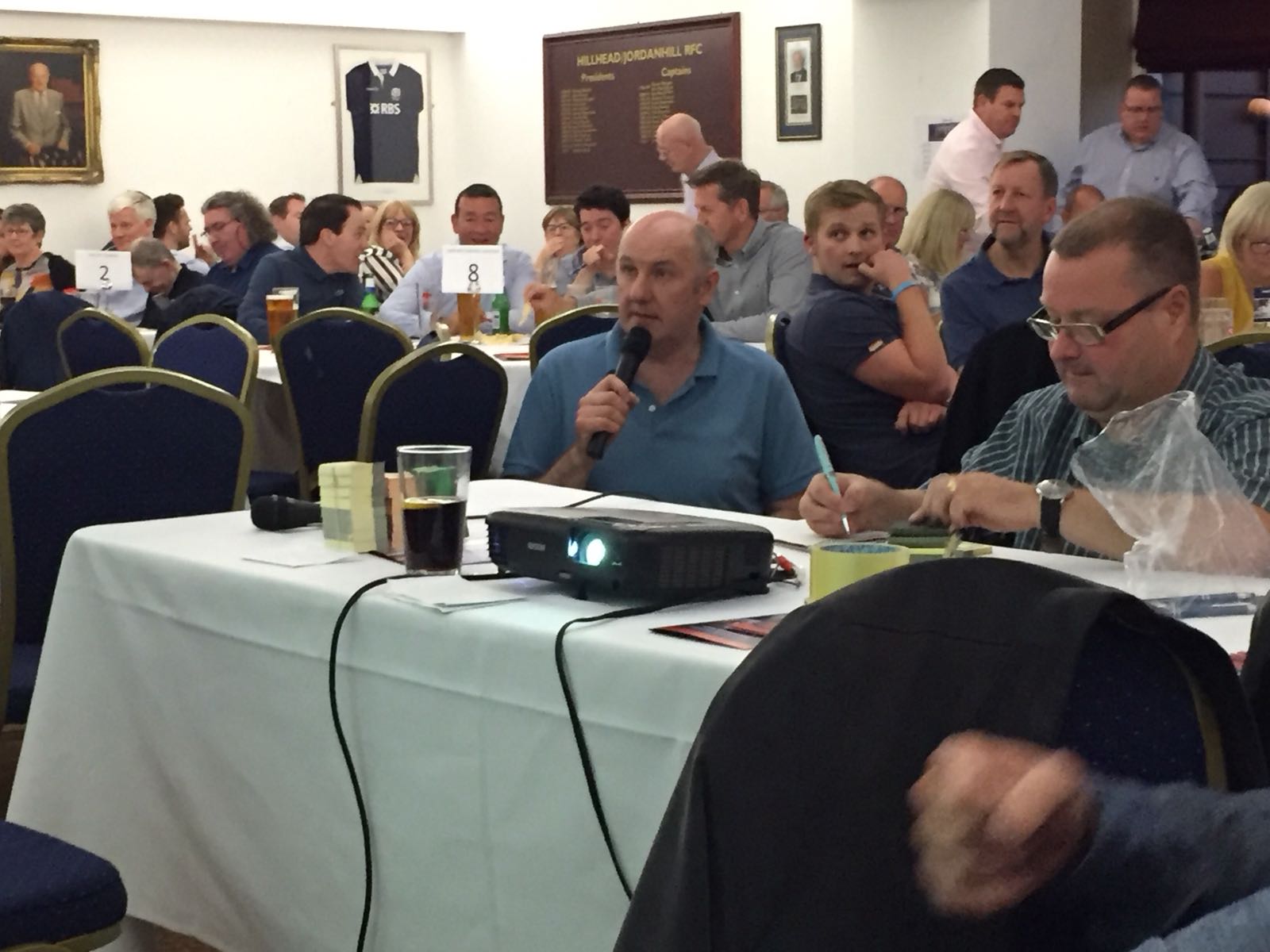 The races continued, the drinks flowed, the food was served, and everyone was on a high, including our star volunteers, who worked tirelessly throughout the evening, both taking bets and paying out the winnings. Our thanks go to Emily, Ashleigh and Lesley for their help!
Next up was the raffle! Particular thanks go to those who donated prizes, including:
It was then time for 'The Utter Catastrophe Stakes' – the official Race Night Auction Race. For this, we had guests, including the night's race sponsors, placing bids for eight horses. The winning owner (this year Shepherd Chartered Surveyors) was offered 50% of the whopping £2,760.00 auction total – £1380.00 but kindly donated their win to Action for Children Scotland. Special acknowledgement goes to Steve Barnett at Shepherd Chartered Surveyors for his significant additional donation.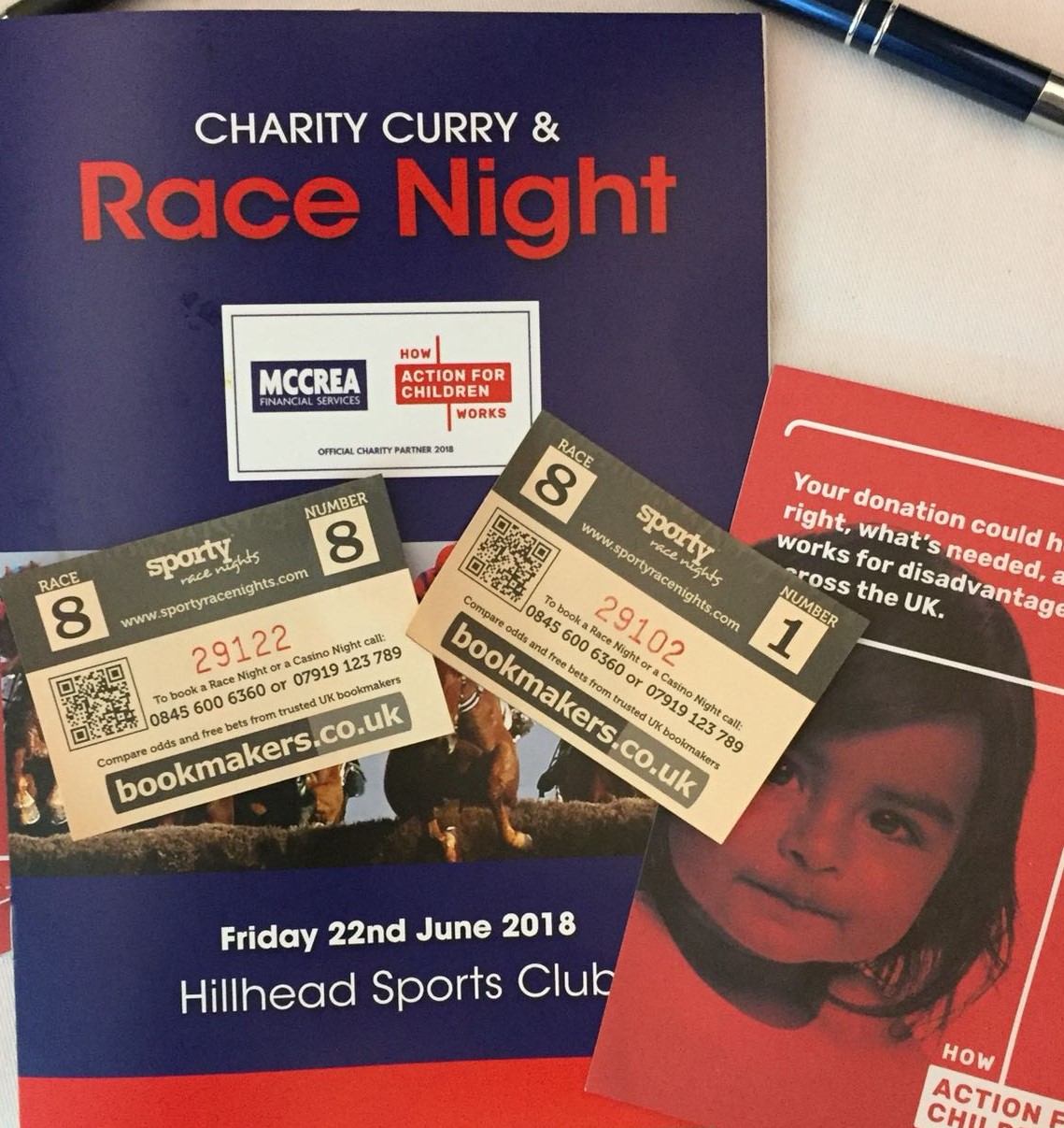 With 64 horses and 131 tickets sold before the event, as well as the money raised from race sponsorship, donations and bettings made on the night, we raised almost £7,000.00 for Action for Children Scotland.
Very special thanks go to everyone who attended, and who has continued to support our charity race night over the years, including our 2018 Race Night sponsors:
If you weren't able to make it along on the night but would like to donate to Action for Children Scotland and find out more about the work they do, you can do so here.