McCreas visits Alzheimer Scotland's Musical Minds project in Kilmarnock
At the end of June, McCrea Financial Services visited a support group held by Alzheimer Scotland, which focuses on engaging those who are affected by dementia through the power of music.
Alzheimer Scotland is one of two charities nominated by our clients, colleagues and the general public this year. Our other charity partner is Chest Heart & Stroke Scotland.
The group called Musical Minds is held weekly at The Howard Centre in Kilmarnock, and focuses on the concept that music can reengage the minds of those with dementia.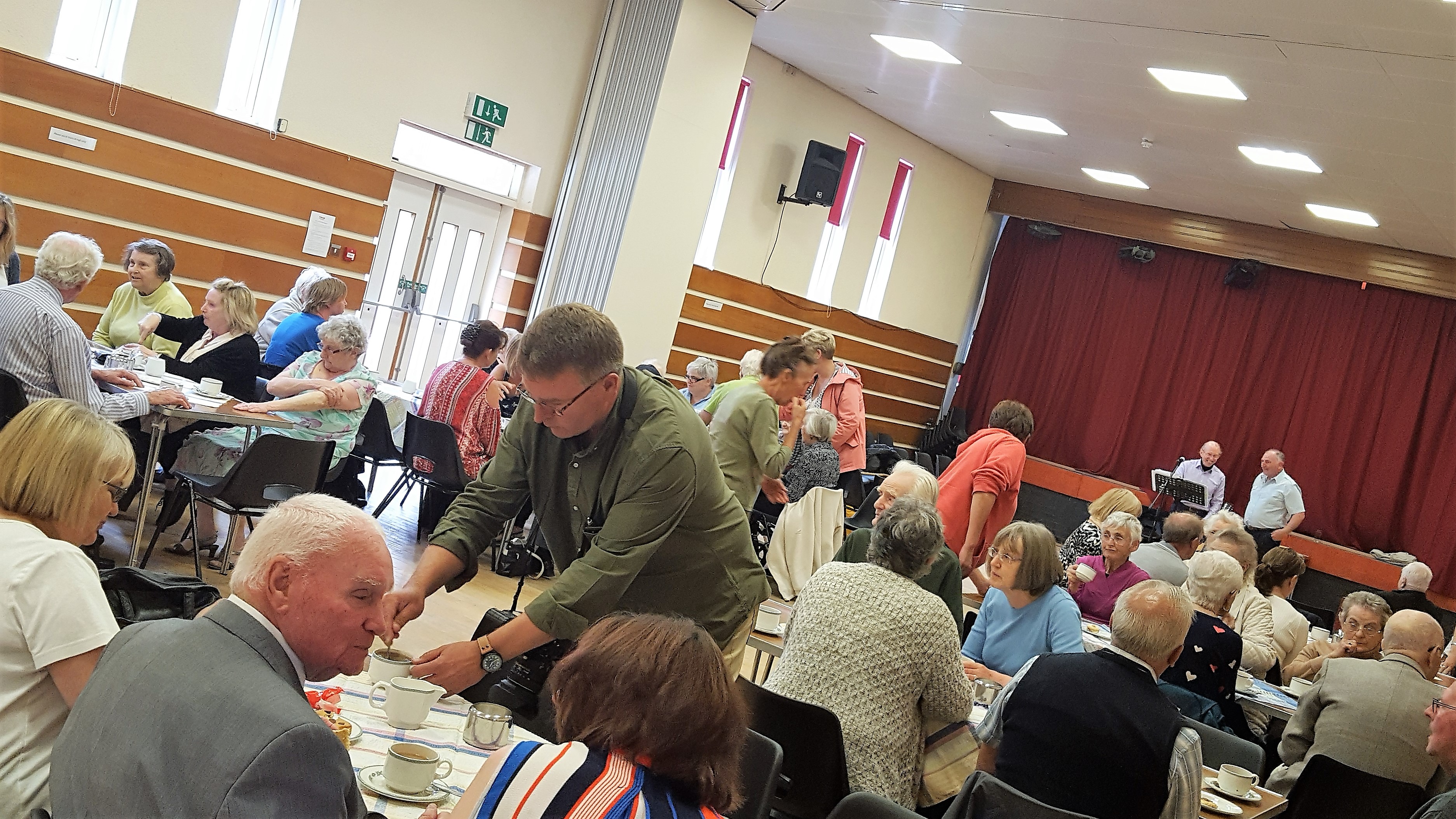 The participants are encouraged to sing (and sometimes dance) along to well-known traditional Scottish songs and tracks from musicals, which are performed by two guitarists.
Percussion instruments such as tambourines and maracas are handed out to the attendees, so everyone can play their part!
It's a fantastic group, showing exactly how music can improve the mind and spirit of those with dementia.
Some facts about dementia:
Around 90,000 people in Scotland have dementia
One in 14 people over 65, and one in six people over 80, has dementia
Dementia is more common among women than men
Alzheimer Scotland is Scotland's leading specialist dementia charity, providing direct care services, therapeutic activities and support to people with dementia and their families, as well as providing information about dementia through their website, publications and their national Dementia Helpline. You can find out more about Alzheimer Scotland here.
Staff at McCreas are dedicated to raising money for our charity partners having donated nearly £500,000 in the last 10 years, through a range of events and challenges.
You can help McCreas raise valuable funds for our partner charities via our Virgin Money donation page.