Milne Presented November Player of the Month Award at Glasgow Gaelic Secondary School!
It's a second award of the season for Harry Milne who has been named the McCrea Financial Services Player of the Month for November following a public vote!
The Jags' left-back edged out teammates Jack McMillan, Kyle Turner and Brian Graham to win the prize after a month that saw him make a telling impact at both ends of the pitch.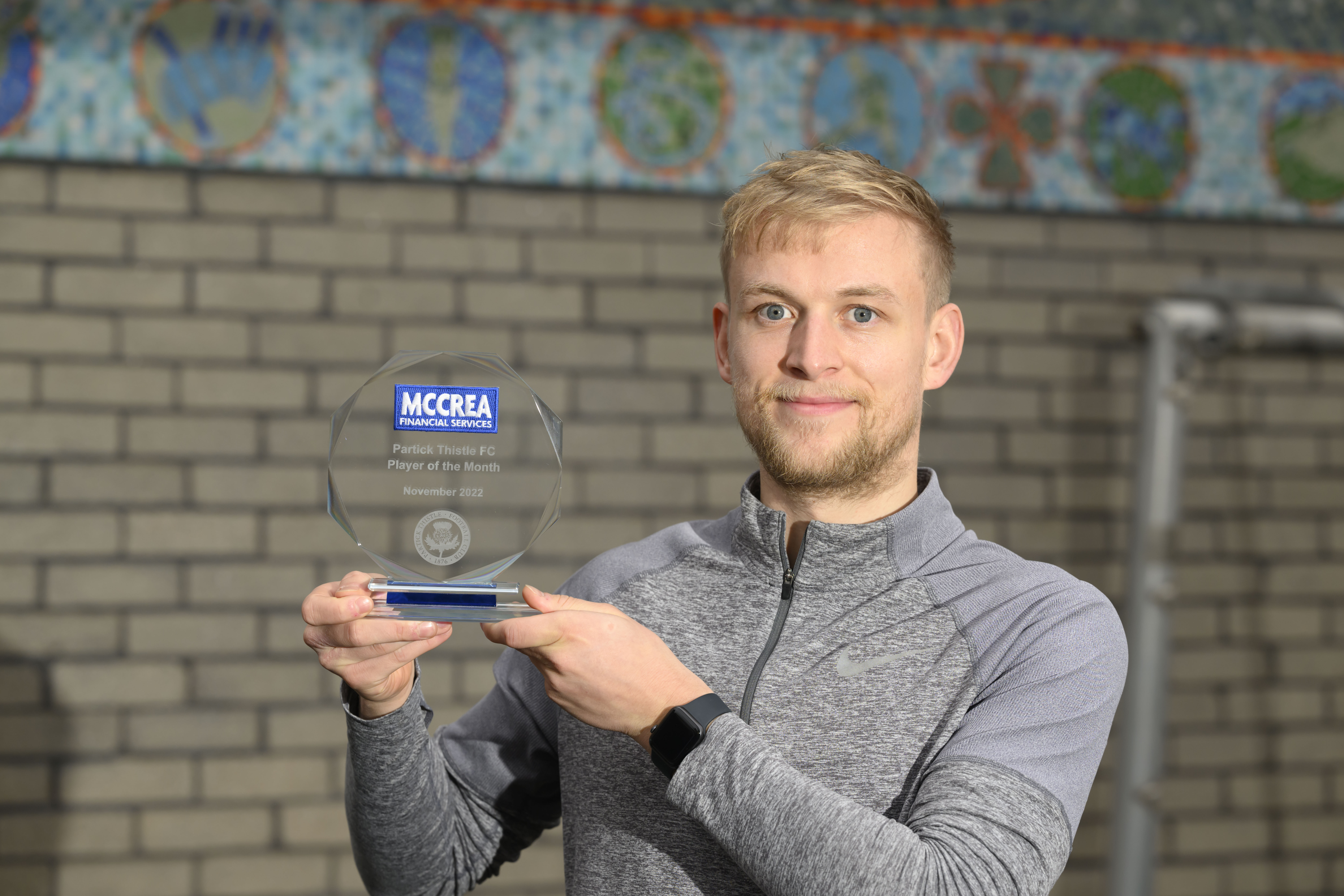 Going forward, Harry bagged three goals with a double against Dundee and a headed goal against Arbroath at Firhill as the team got back to winning ways.
All that attacking didn't lead to the number three forgetting about his defensive duties and minutes after scoring the aforementioned goal against Arbroath, he was back on his own goal-line making a sensational headed clearance to maintain the clean sheet and help the team to a 3-0 victory.
Upon receiving the award, Harry said:
"Last month was an important one for us because we had to find a way to start getting results again. The games against Dundee and Morton were frustrating because we felt we should have got something out of them but then it was good to get back to winning ways against Arbroath.
"Finishing November with a couple of 3-0 wins was big for everyone. We scored a few goals and obviously kept a couple of clean sheets so now we want to kick on.
"After the draw at Cove, we've now gone three games without losing heading into a couple of massive games at Firhill so we'll be looking to keep progressing performance-wise and hopefully pick up some more points."
Harry was presented with the McCrea Financial Services Player of the Month award for November by one of the young fans who cheers him from the John Lambie Stand on home match days.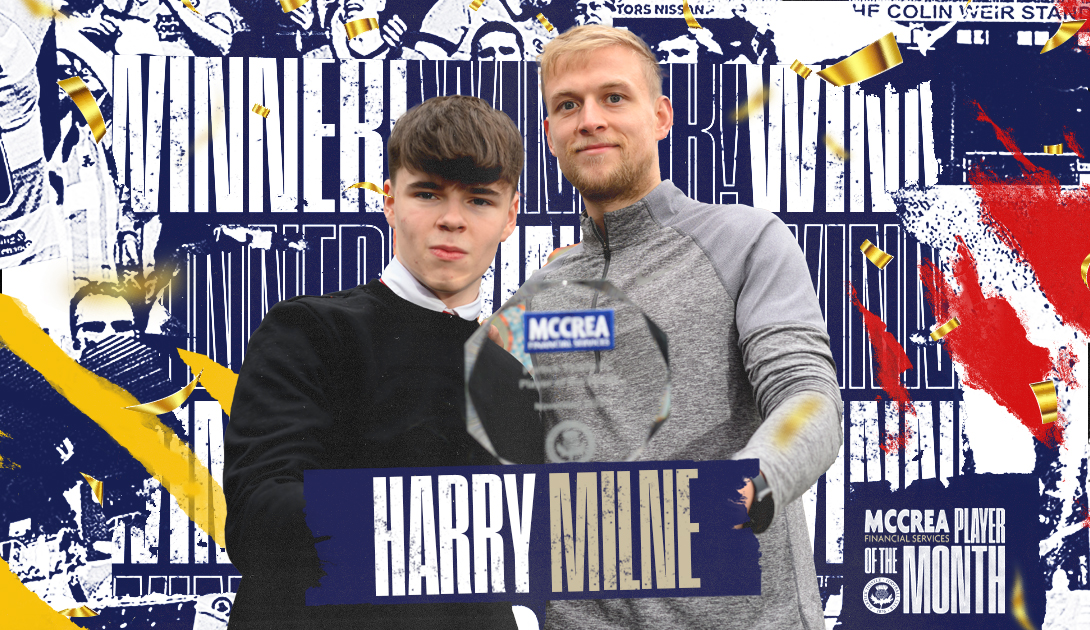 The presentation of our latest monthly award saw the club swap Firhill for Finnieston, taking place at Àrd Sgoil Ghàidhlig Ghlaschu (Glasgow Gaelic Secondary School).
Season ticket holder and pupil Benji Bell, 16, was chosen by the school to present Harry with his award, pose for pictures and listen in to the pre-match press conference as the Jags number three prepared to return to Cove.
Gillian Campbell-Thow, Headteacher at Àrd Sgoil Ghàidhlig Ghlaschu, said: "As a school we are delighted to be taking forward our partnership with Partick Thistle and the chance for our young people to engage with such positive role models."
Harry made a great impression on Benji, who added: "Harry is a great guy as well as a great player. I'm looking forward to hearing Harry's Gaelic language the next time he is here and he could even help out in PE. I'm really grateful to have had the opportunity to present Harry with the award."