Milne Wins Third Player of the Month Award of the Season!
For the Jags this month, there was found to be only one winner of the McCrea Financial Services Player of the Month award, Harry Milne.
The full-back immediately stormed this month's voting tally and never showed to slow, as he went on to gather a considerable majority of the overall vote accumulated from both ptfc.co.uk and the club's Twitter page.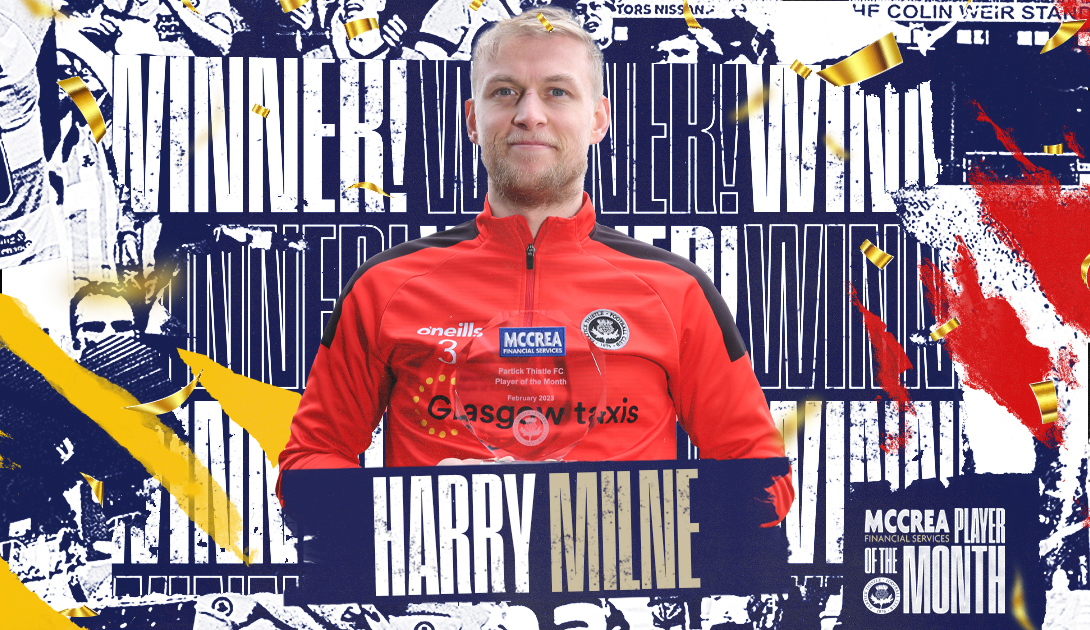 Milne has been in consistent form throughout the month as he continued to prove his influence in both in his natural position and in front of goal, aiding the team in earning seven points out of the last nine.
His most notable performance of the month so far came in the Jags impressive 3-1 victory at Dens Park in where he supplied the ball for Brian Graham's finish before he added to his own goal tally in the 80th minute. At the other end of the park, Harry showed his strengths at the heart of the Thistle defence, creating an all-round performance that helped to bring the all-important 3 points back to Maryhill.
With considerable miles travelled across the country over the course of the month, Milne showcased to be a key component of the creative difference that contributed to a positive February for Partick Thistle.
Upon receiving the award, Harry said:
"I think that last month was a big one for us as we had to start turning around the results, especially with so many games away from home. The results at the start of the month were frustrating but it felt good to get the results against Ayr and Dundee.
"The win at Dundee was a big result for everyone. I feel that I played well, and it was good to mark that with the assist and the goal. It's nice to see that the fans thought that too in voting for me this month.
"Off the back of the return of points, we're heading into another massive month for the club, importantly with games back at Firhill. We'll be looking to keep the upping levels of progress in our performance and hopefully continue to pick up the points we need to climb the league table."