Name a Guide Dogs Puppy!
With our support for our 2021 chosen charity, Guide Dogs Scotland, coming to an end, we are delighted to be able to give YOU the chance to have your say in naming both a boy and a girl Guide Dogs Puppy!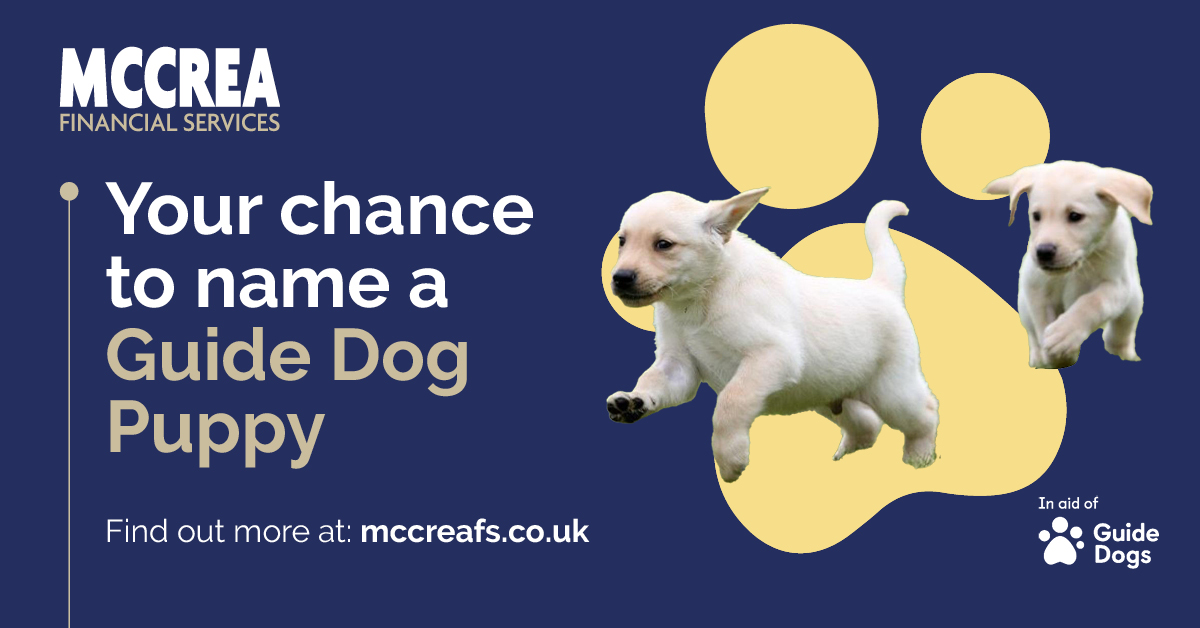 Our fundraising efforts and the generosity of donations received, totalling just over £28,000, have allowed us to qualify for the Guide Dogs: Name a Puppy scheme! By participating in casting your vote, you can become a part of a puppy's life-changing journey by giving them something truly unique: their name.
We are giving you the choice between three names for a girl puppy and three names for a boy puppy. The hard-working McCrea staff were asked for a list of name suggestions, and after much debate, these lists then narrowed down to the best three. 
Your choice of names are as follows: 
Boy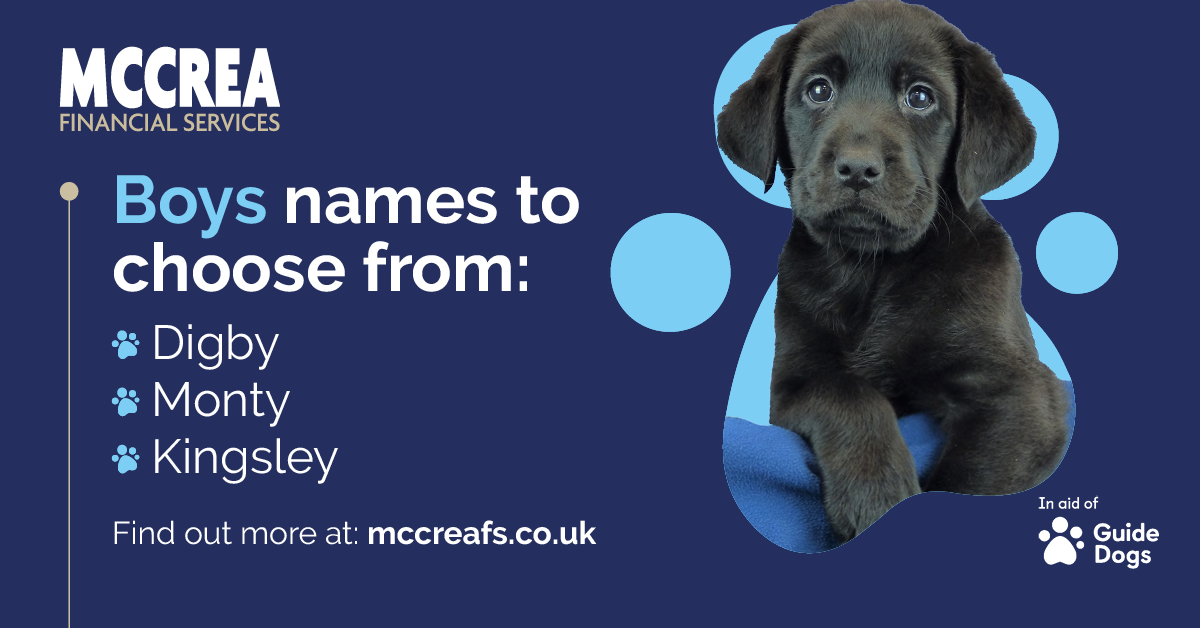 Your choice of BOY names for a Guide Dog Puppy are:
Girl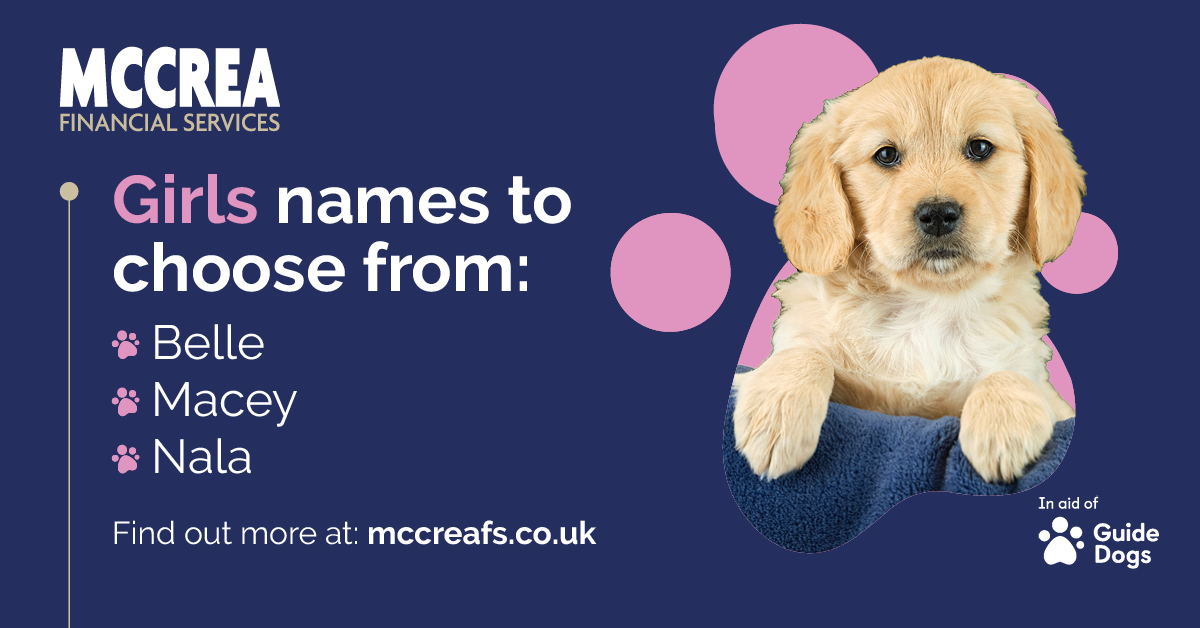 Your choice of GIRL names for a Guide Dog Puppy are:
Click here to cast your vote for your choice of name for a Guide Dog Puppy, voting closes Tuesday 1st March 11am.
If you would like to donate to Guide Dogs as our support for the charity comes to an end, then please visit here.