PTFC Player of the Month Voting for November is live
November was a disappointing month for Thistle as, despite encouraging performances, the side ended up with no points to show for their efforts. November represented the first time since September 2015 that the team haven't picked up any points in a calendar month.
Despite the disappointment though, Thistle remain just three points away from the top six as the Ladbrokes Premiership remains extremely compact, despite the season almost reaching the half way point.
Alan Archibald and Scott Paterson have chosen the McCrea Financial Services Player of the Month shortlist for November.
ADAM BARTON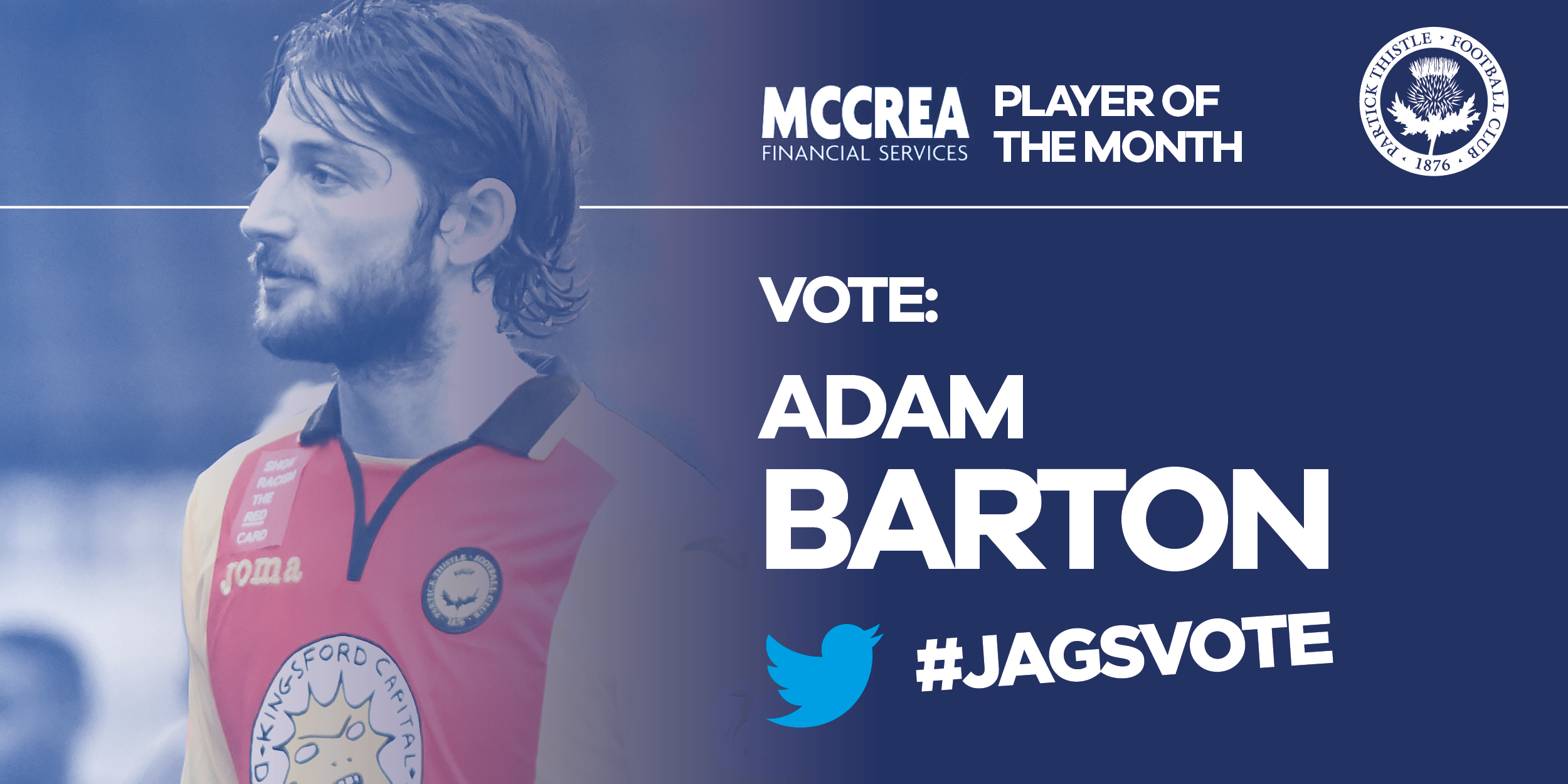 Adam continued his strong performances in red and yellow during the course of November, thriving in a number of defensive set ups throughout the month. He also netted his first goal for the club with a strong header for the side against Aberdeen which brought the team, albeit briefly, level with the Dons. Adam grabbed the Ladbrokes Premiership player of the month for October and will be looking to further decorate his mantelpiece with the highly desired McCrea Financial Services award.
Vote for Adam on twitter
Vote for Adam at ptfc.co.uk
CHRISTIE ELLIOTT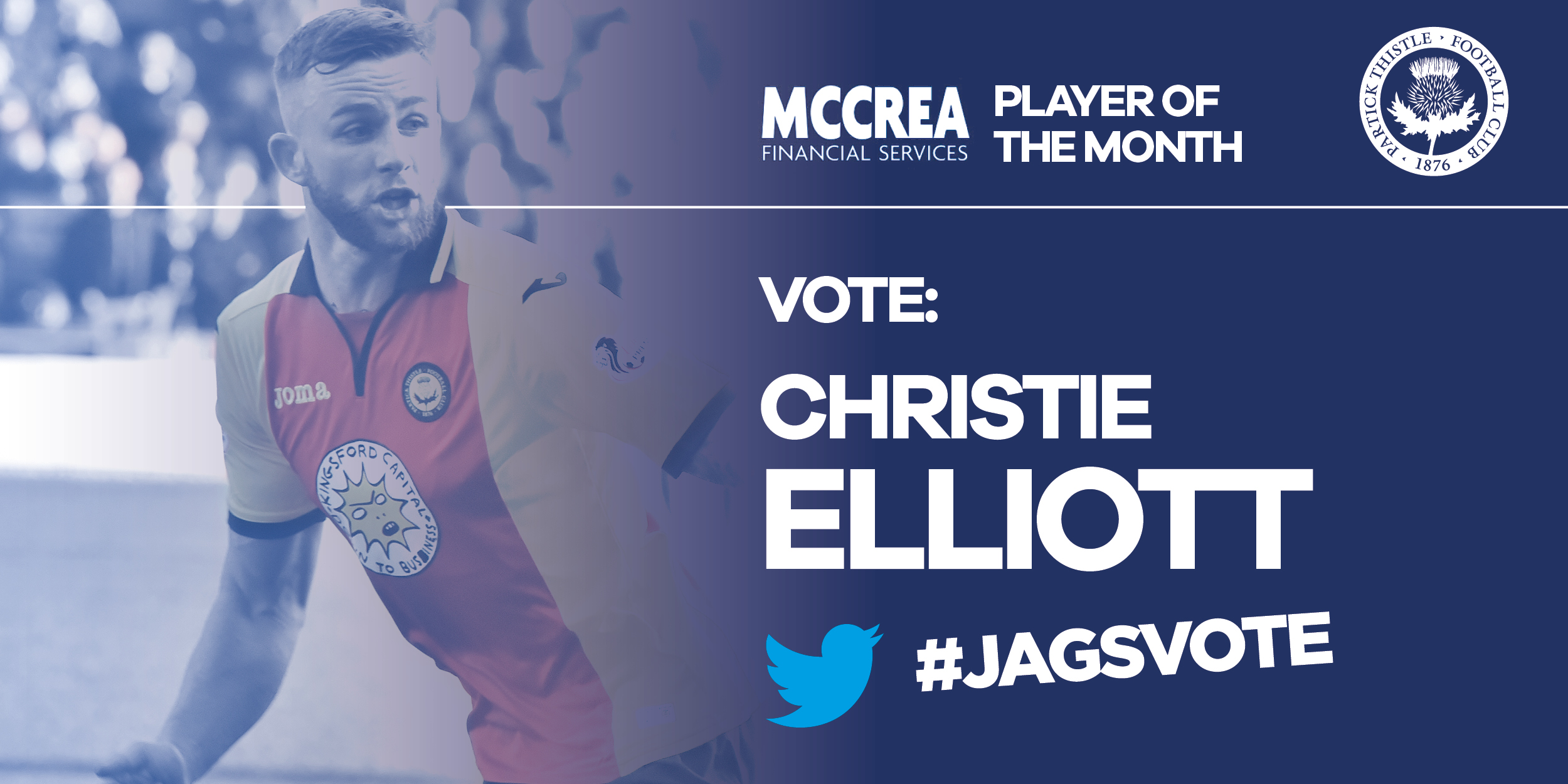 Thistle's change to a 3-5-2 formation has given Christie Elliott a new lease of life in a wingback role. The energetic Geordie has put in a series of strong performances in one of the most demanding positions on the park as he looks to balance his attacking threat with a solid defensive base. Christie has thrived in his right wingback role and has added a different dimension to Thistle's attacking play.
Vote for Christie on twitter
Vote for Christie at ptfc.co.uk
ABDUL OSMAN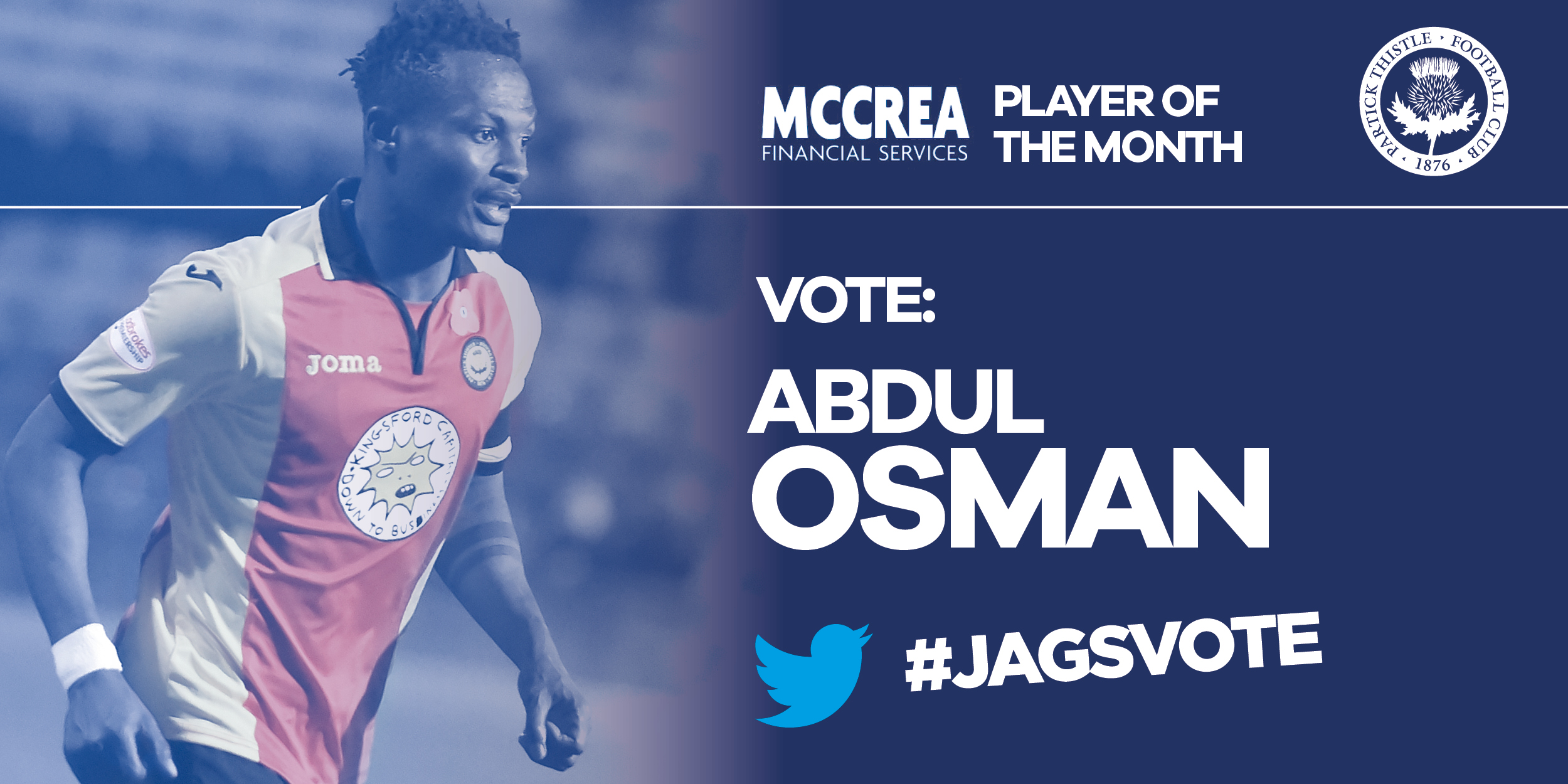 Although he wasn't able to lead his side to any points this month, the Thistle skipper was certainly influential in the centre of midfield. Showing the leadership qualities that are so much a feature of his game, the Jags' number six led by example and never let heads drop even when times were tough.
Vote for Abdul on twitter
Vote for Abdul at ptfc.co.uk
SEAN WELSH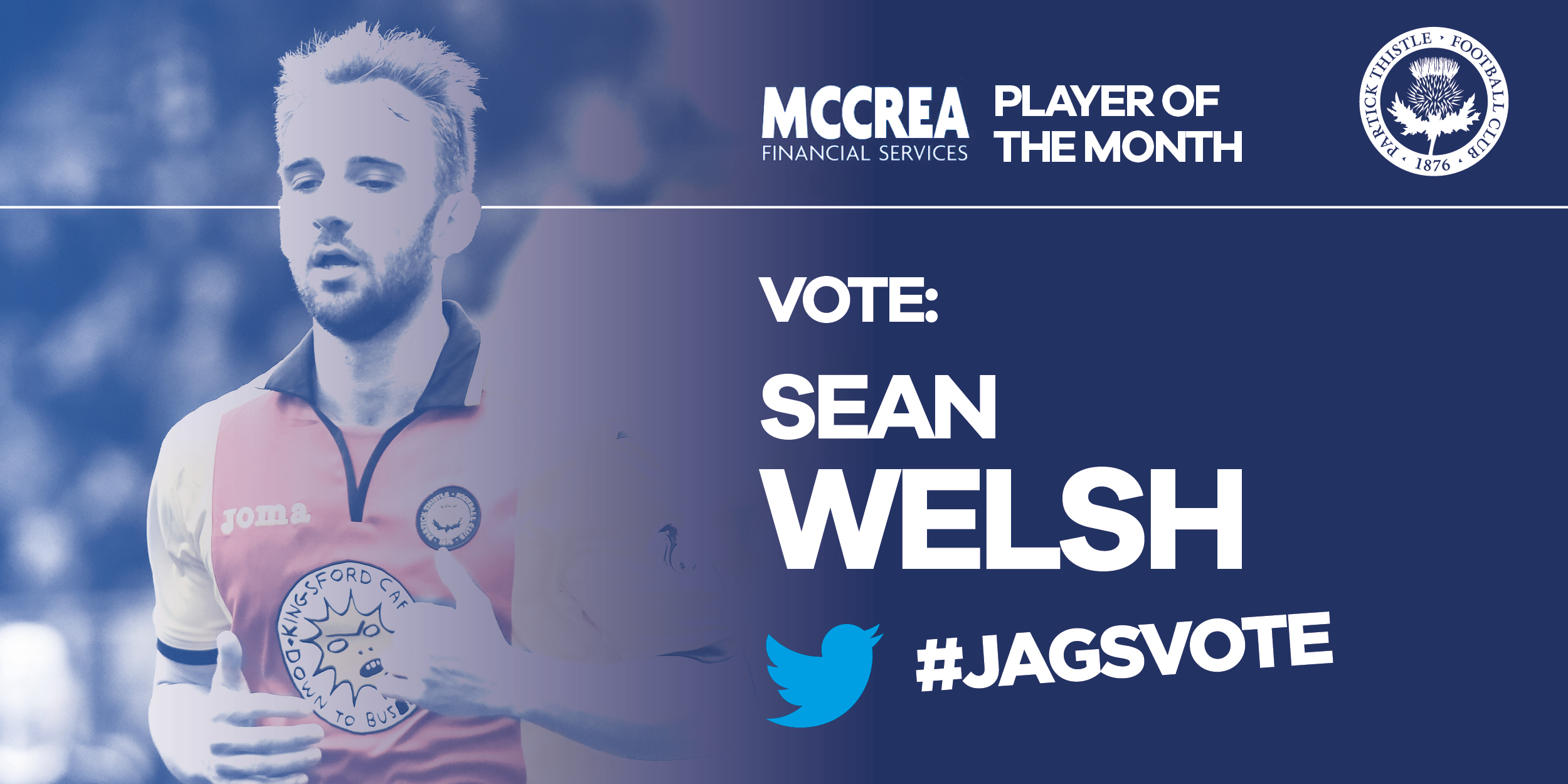 Sean is another player who has performed strongly since the move to a 3-5-2 and has been the beating heart in the Jags midfield, with his wide range of passing proving to be influential as Thistle build play from defence to attack. The new formation has given a new lease of life to Welsh and he has certainly been playing with a smile on his face, despite results.
Vote for Sean on twitter
Vote for Sean at ptfc.co.uk
 So there they are, your McCrea Financial Services Player of the Month nominees for November. Get your votes in now but remember that voting closes at 2pm on Monday.
Copy courtesty of ptfc.co.uk