Quarter of over 55s unaware that pension savings can be taxed
One in four people approaching retirement in the UK are unaware that they must pay tax on pension savings if they take more than 25% out as cash, new research has found.
This could lead to people paying high tax bills that they could have otherwise avoided, had they known the rules around tax and how to manage their pension savings. Many people are simply unaware of the fundamental factors that can impact how much money they have in retirement – tax plays a big part in this. Consequently, leaving important decisions about later life to the last minute could potentially leave you poorer in retirement.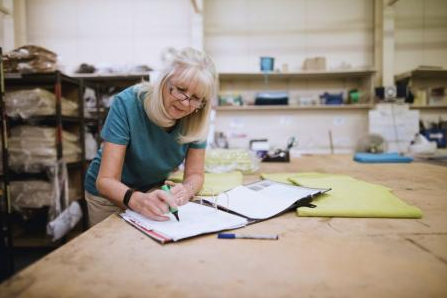 Research also found that 21% of over 55s would be "shocked" at having to pay tax on their pension savings. A survey of more than 2,000 over 55s found that most would not risk their pension savings for better returns; over three-quarters said they would not invest their pension savings later in life (even if it meant doubling their retirement fund) if it also meant that the level of risk was doubled. Almost half said they wouldn't take any risk with their savings and 73% would avoid any big risks to their pension.
Moreover, the Financial Conduct Authority (FCA) found that a third of people who had recently invested their pension funds did not know where their money had been invested. This uncertainty continues when they look at people's lack of understanding surrounding their pension savings approaching retirement; Research conducted by Aegon found that two in five over 55s don't know how much income they will get from their pension savings when they come to retire.
Age 55+
Do you know how much money you'll need to live comfortably when you retire?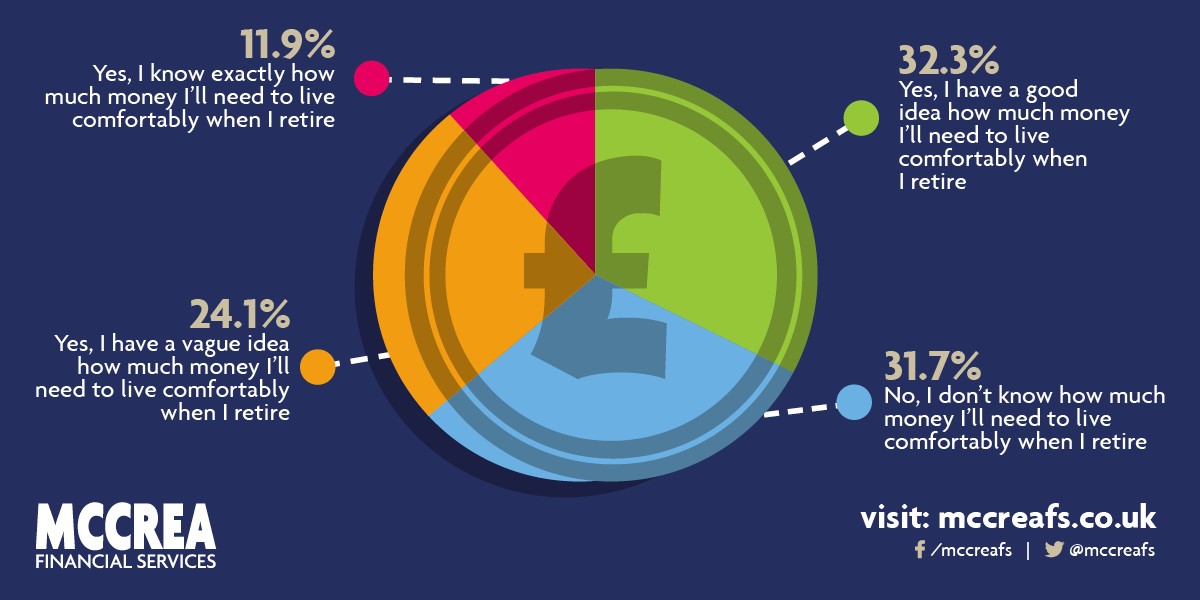 Pension timebomb: Many over-55s are approaching retirement unaware how much they'll need to live on.
How we can help
At McCrea Financial Services, we aim to make your retirement planning easy to understand and we know that good advice is crucial. We will explain everything you need to know, cutting out the jargon, in a way that's clear for you.
We will ensure that the right discussions take place about your retirement goals and plans, ensuring you know all your options, putting you in a much better place to enjoy a prosperous retirement.
If you would like to arrange an initial free no-obligation meeting to find out more, you can call us on 0141 572 1340 or email enquiries@mccreafs.co.uk.
You can also visit our website for information on Retirement Planning here. Follow us on Facebook, Twitter or LinkedIn for the latest news.
Sources: L&G's report, Price of Freedom, Moneyage.co.uk