Ross McCrea Promoted to Head of Marketing at McCrea!
Congratulations to Ross McCrea, who has been promoted to the Head of Marketing at McCrea!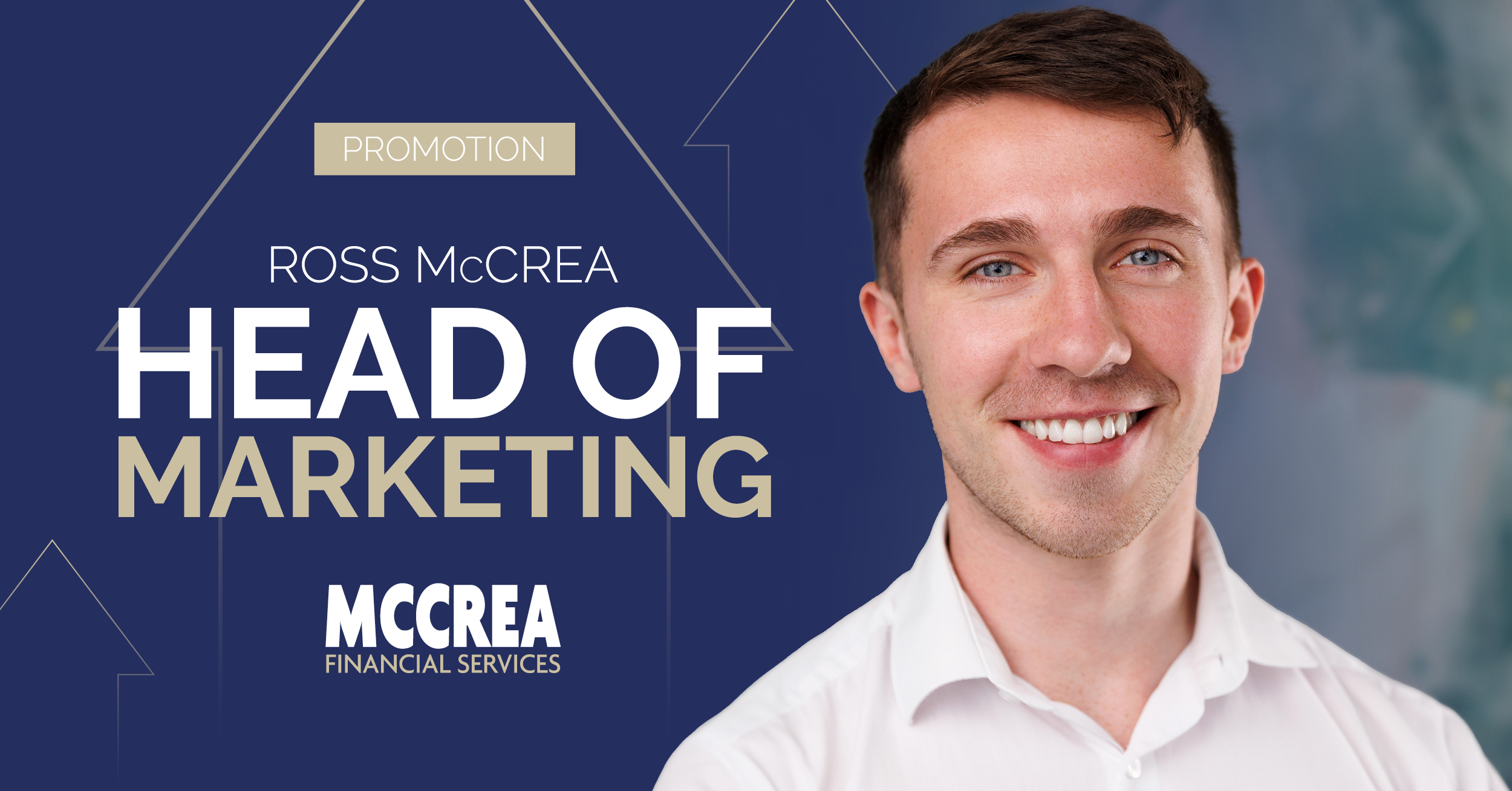 Ross, who originally worked at McCrea as a part-time administrator while helping out in the Marketing department, moved into the full-time role of Marketing and Events Coordinator in August 2020 having completed his Marketing and Business degree at Strathclyde University. 
In charge of the sponsorship activation programme where Ross enjoys working with Glasgow Warriors, Partick Thistle, Hillhead Jordanhill and West of Scotland Cricket Club, he has successfully planned and delivered various client, community and charity events in the past few years, such as our yearly Golf Days and Race Nights. 
Keeping our clients up-to-date with our regular Financial Wellbeing Newsletter, Ross keeps on top of our website and social media pages, making sure both are updated with relevant company and industry news to help further educate our clients with regards to relevant financial matters. 
Like the rest of the team at McCrea, Ross is passionate about our charitable activities and enjoys a brilliant relationship with our yearly charity partners, where he utilizes our platform to support our charity fundraising events and raising the profiles of our charity partners. 
Taking on further responsibilities with former Marketing and Business Development Director Elaine Hamilton departing McCrea this month, Ross is excited to continue developing the companies Marketing strategy for growth and expansion, whilst continuing to ensure we provide an excellent service to our existing clients. 
Good luck in the new role, Ross!