Team McCrea's 2017 RoadBlock Runners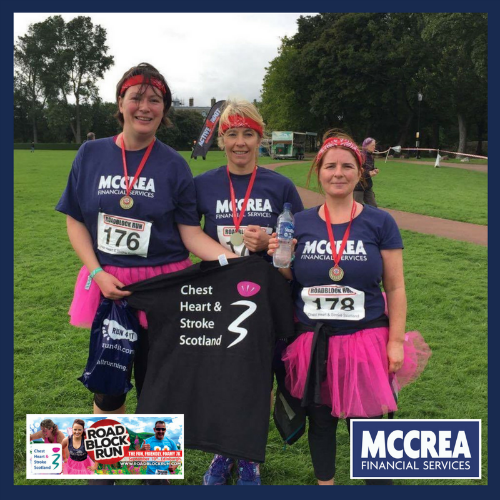 We'd like to say a big well done to Gillian O'Donnell, Elaine Delaney and Lesley McGinty who represented Team McCrea in completing the 2017 RoadBlock Run over in Edinburgh last weekend to raise money for Chest, Heart & Stroke Scotland.  
Elaine spoke on behalf of the team:
"We all had a terrific time, it was a brilliant event for a very good cause. We had great fun going through the obstacles and when reaching the top of Arthurs Seat the view was amazing and the sun was shining"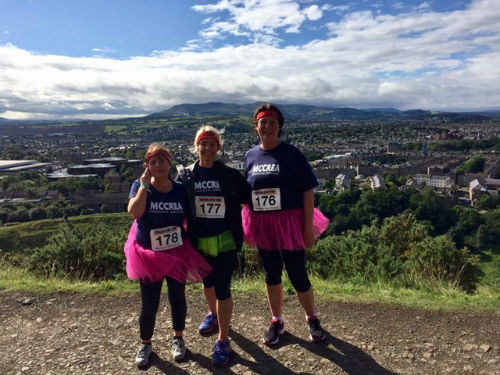 For those who haven't heard of the RoadBlock Run but may be interested in taking part next year, here's how Chest, Heart & Stroke Scotland describe it:
"The RoadBlock Run is a unique run with the emphasis squarely on having fun. You can run as an individual or with friends, family or colleagues. The run has 10 natural and man-made obstacles designed to get you sliding, climbing, scrambling, crawling and laughing before you know it. Inflatables, lorries, tunnels, bootcamp... you never know what you might find!"
For more information on this years RoadBlock Run head to:
https://www.chss.org.uk/supportus/fundraise-for-us/events/roadblock-run/