The ABCs of funding your child's education
Education costs may represent a significant investment for your family, particularly if you have more than one child or opt for independent schooling from nursery onward. According to the Independent Schools Council, the cost of a private education has risen almost 50% over the last ten years.
A is for: Advance planning
In the 2020 Scottish Council of Independent Schools (SCIS) survey, 28,724 pupils were recorded as attending 71 independent schools in Scotland, accounting for 4% of all pupils in the country. Fees ranged from a low of £8,744 per child for an academic year to a high of £29,925 for day pupils and £41,250 for boarders, with additional costs expected for uniforms, sports equipment, musical instruments, clubs and school trips. Keep in mind that fees also tend to increase year on year and not always in line with inflation!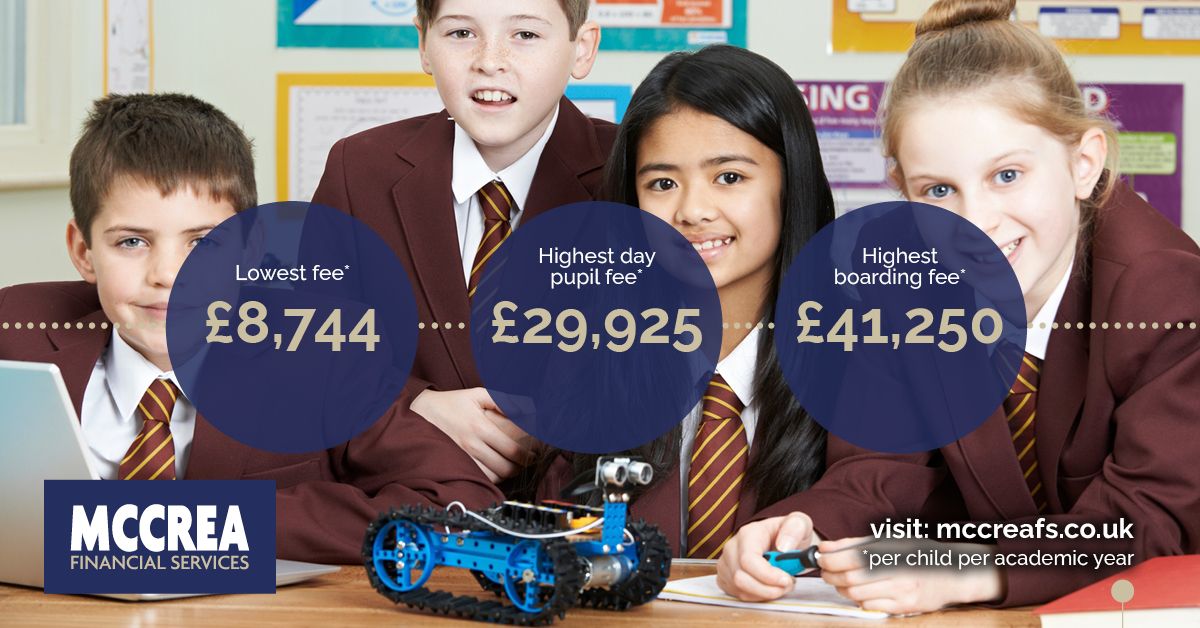 The sooner you have plans in place, the more affordable these costs will be.  It's never too soon to start planning for the cost of your child's education! Careful financial planning can allow you to cover school fees in a number of ways from savings, using investment returns, remortgaging your home to release equity, personal loans and overdrafts, balancing education costs against your other financial priorities. Many families also receive help from pupils' grandparents, perhaps in lieu of an inheritance later in life. Researching your options early and working with a financial adviser will provide you with a fuller understanding of the choices open to you and give you time to put a financial plan in place.  
Advance planning is also crucial if you intend on applying for bursaries or other sources of funding support, with applications often required a year in advance of enrolment.
B is for: Bursaries and school fee support
While the costs of independent education can seem prohibitively high, there are multiple sources of support available.
Contact the bursar or finance manager of each school directly to enquire about discounts for multiple children or cash payment in full, or to discuss flexible payment plans. They may also be able to advise you of sources of funding to help you meet the costs of school fees, with fee assistance available to cover 20% - 100% of the cost for some schools.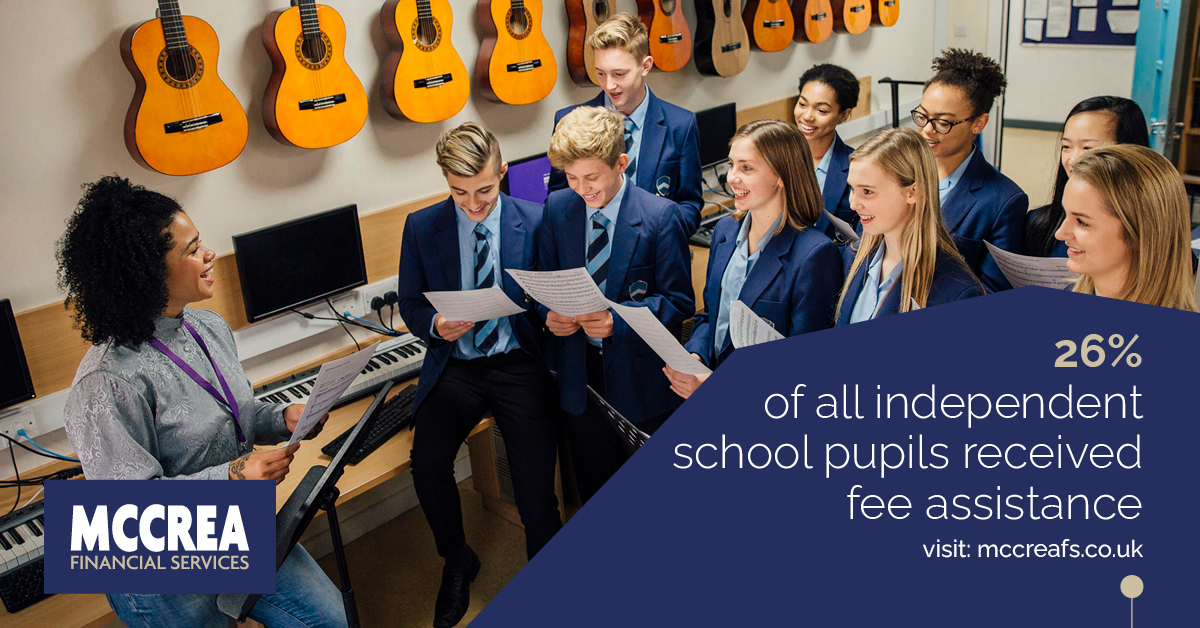 The SCIS survey showed that schools themselves awarded £54.8 million in fee assistance in 2020, with 25.9% of all pupils receiving some assistance and 3.6% of all senior school pupils receiving funding for 100% of their school fees. Schools assessing applications for fee assistance will require detailed financial records at least one year before your child is enrolled and will take into account your ability to pay fees without assistance and may suggest options to consider in the first instance such as those mentioned earlier.
Your child may also qualify for a scholarship, bursary or grant from an independent source. Check with SCIS for information on educational grants and charitable trusts.
C is for: College and university funding
Exemption from tuition fees in Scotland has gone a long way towards easing the cost of higher and further education, however parents should still account for the support young people require while studying.
The Student Awards Agency for Scotland (SAAS) pays the tuition fees of UK residents who are normally resident in Scotland and who attend a Scottish college or university for HNCs, HNDs or their first undergraduate degree. Fees are not paid for students who move to Scotland from elsewhere in the UK in order to attend university, for those studying most postgraduate courses or for those who already have an undergraduate degree. Specialist funds are available for students studying for second degrees in selected healthcare professions and SAAS funding is available for students studying for a postgraduate diploma in education.
Students from Scotland who choose to study elsewhere in the UK or around the world will not have their fees paid by SAAS but may receive a tuition fee loan to cover the costs of studying elsewhere in the UK. Fees can be up to £9,250 per year in England and Northern Ireland, up to £9,000 in Wales and significantly higher in places like the US. Students studying postgraduate degrees in Scotland may face fees of £5,000 - £15,000.
Aside from tuition fees, students must also account for living costs, especially if living away from home. The SAAS funding calculator helps assess what support your child might be entitled to, including student loans of a minimum of £4,750 per year with the potential for means-tested top-ups.
While the cost of education can be significant, the benefits of providing your child with the best start in life can be priceless. Whether you're making decisions for children already in school, looking to support your grandchildren or planning for many years in the future, a personalised financial plan could open doors to your child. Why not get in touch for a free no obligation consultation on how we can help you plan effectively to meet the costs of education for your family?