Time to Check in on Your Interest-Only Mortgage
Attracted by the opportunity to make lower monthly repayments, many homeowners chose to opt for an interest-only mortgage, particularly in the years before the 2008 financial crisis when they were more widely available.
Unlike a traditional repayment mortgage where the entire loan is paid off by the end of the mortgage term, monthly payments on an interest-only mortgage cover only the interest on the original mortgage amount, leaving the lump sum to be repaid when the mortgage matures.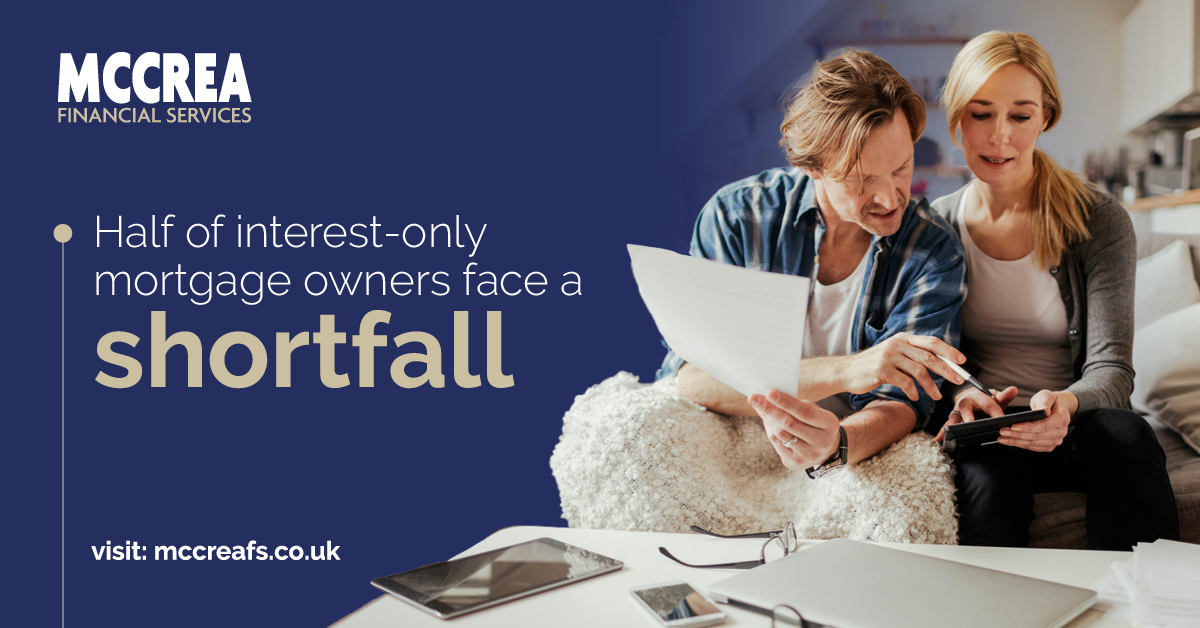 The Financial Conduct Authority (FCA) recently found that around 40,000 residential interest-only mortgages held by consumers who will be aged 65 or over at the time are due to mature every year from now until 2032.
Whether through original plans for saving being affected by changes of circumstances, underperformance of endowments or other investments, or homeowners dipping into savings to address the cost of living crisis, there are fears that an increasing amount of mortgage holders will find themselves unable to repay the amount outstanding on their loan when their interest-only mortgages mature. Estimates suggest that around half of all of those with this type of mortgage may face a shortfall when the time comes.
Ged Cumming, Mortgage & Protection Adviser at McCrea Mortgages, advises anyone with an interest-only mortgage to check in on their long-term repayment plans. "It would be beneficial for holders of interest-only mortgages to review their plans with an expert at any age," he advises. "However close or far they are from retirement, it's worthwhile to find out if a repayment strategy is in place and on course. This ensures homeowners have more time to devise a repayment strategy and can prevent options being narrowed as the end of the mortgage term approaches."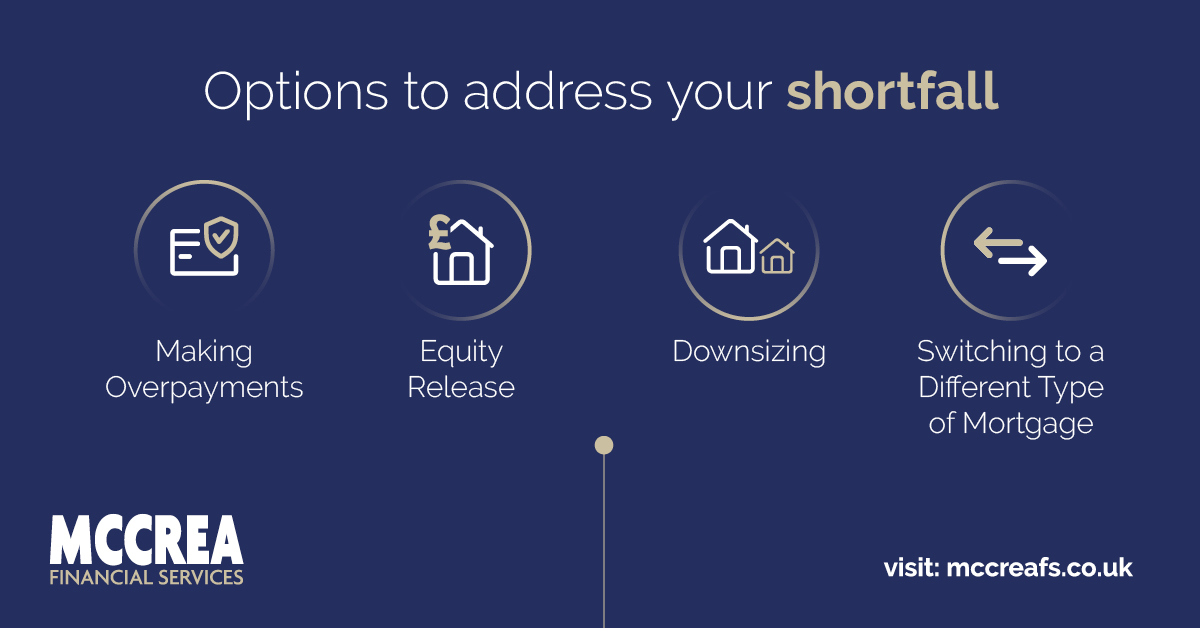 Homeowners facing a shortfall at the end of an interest-only mortgage might consider switching to another type of mortgage such as a traditional repayment; a 'part and part' combination whereby a repayment mortgage is taken out for the amount of the expected shortfall; or a retirement interest-only (RIO) mortgage, where the shortfall is repaid by the sale of the house once the homeowner dies or moves into long-term care. Other options include mortgage overpayments, equity release and downsizing to a more affordable property.
With stricter mortgage lending criteria, potential overpayment fees and estate implications around equity release, expert independent advice is vital before any decisions are made. If you'd like to check in on your interest-only mortgage repayment plan, why not get in touch with our friendly mortgage experts for some personalised advice?