Top Tips For a Debt-Free Christmas
In an effort to make the season special, it can be tempting to borrow money to cover these increased outgoings. Research from KIS Finance suggests that more than half of us intend to do just that, with 57% of survey respondents saying they plan to take on additional credit to meet the cost of Christmas this year – 63% of whom will be doing so for the first time.
But with rising household bills, an uncertain economic outlook and UK inflation recently reaching a 10 year high, there are good reasons to avoid borrowing this festive season.
Here are our top tips for a debt-free Christmas.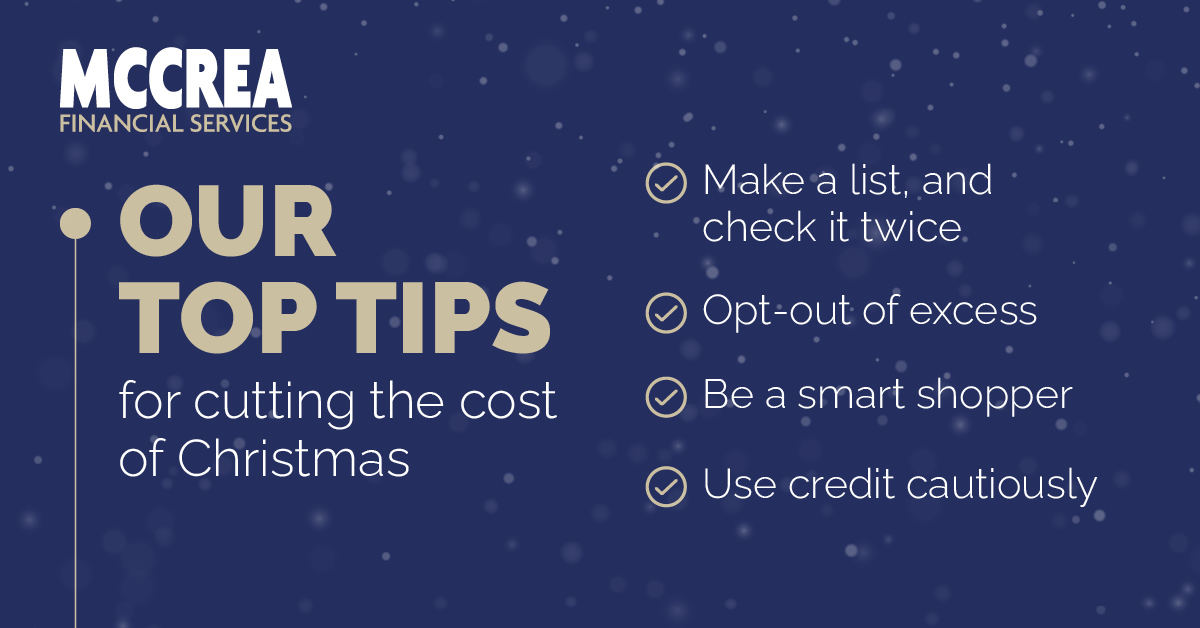 Make a list, and check it twice
Earn a spot on Santa's Nice List by drawing up your own lists and trackers to navigate your way through the most wonderful time of the year.
Begin by setting a realistic budget – don't forget to include gifts, food and drink, travel, entertaining, outings and events and any new outfits or home décor you might want to dazzle in on the big day.
As you spend, make note of each purchase, the amount spent and how much you have left in the budget for each area.
Whether you're using a dedicated Christmas savings pot in a banking or budgeting app, an always-handy note on your phone or good old pen and paper, keeping a clear eye on what you have and what you need can help avoid waste and overspending.
Opt-out of excess
Consider how much you really need to spend. So much of what makes Christmas special is spending time with loved ones, regardless of the prices of what's under the tree and on the table. Why not talk to people you know you'll swap gifts with about setting a spending limit per person – often, the lower the limit, the more creative and heartfelt the gift!
In larger groups, adult relatives or groups of friends can opt for a Secret Santa rather than buying for every individual. Online resources such as Draw Names make it easy to set up anonymous swaps, especially if you won't be gathering as a large group this year.
Don't forget to turn to your trusty lists and budget to keep on top of what you're spending if you're hosting Christmas dinner. While a groaning table looks great on the cover of a celebrity cookbook, be realistic about the quantity of leftovers you'll put to good use and how much may be destined for the bin.
Be a smart shopper
Look around for good deals on those purchases you do need to make. Many retailers are already running 'January' sales and sites such as PriceSpy can help you easily compare deals. Take a minute to read website pop-ups before dismissing them, as you may find a discount of 10% or more for signing up to receive promotional emails, and check the balance and offers on your loyalty cards for opportunities to take advantage of deals or even pay with points you've already accrued. You can also earn back a proportion of your purchases by shopping through cashback sites.
Once again, your lists are your friend – with a clear idea of what you need to buy and how much you have to spend, you can take advantage of bulk-buy deals such as the 3 for 2 offer on gifts at Boots.
Use credit cautiously
While credit cards offer some advantages for fraud protection and consumer guarantees, use them with caution this Christmas to avoid an unwelcome debt come the new year.
Paying off the balance in full each time you receive your statement gives you all the benefits of having a credit card without carrying unwieldy debt, but if you must carry a balance, use or transfer your account to a 0% interest rate card and devise a payment schedule to clear your balance before charges kick in. That way, you can turn your attention to saving for Christmas 2022, free of debts from 2021's celebrations.
If you'd like help to organise your finances in the new year and build up a savings fund to help see you through next Christmas in style, get in touch for a free, no-obligation consultation on how a financial healthcheck could set you on the path to a more prosperous future.