Your chance to Present Dave Rennie's choice for March McCreas Warrior!
With just one game played in the month of March, Dave Rennie has selected his outright McCrea Financial Services Warrior of the Month rather than nominate four players for a public vote.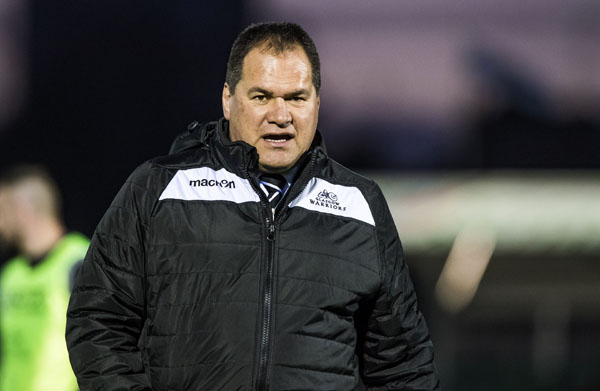 Glasgow's ten-try, 68-7 victory over Zebre was their only outing in March and the Head Coach has chosen his personal man of the match to give the monthly award to.
However, supporters are still encouraged to be involved in the process and guess who Dave has selected.
McCreas will reward one Warriors supporter who is on the same wavelength as Dave Rennie with two tickets to Glasgow's game against Connacht Friday 13 April.
The lucky winner will also be given the opportunity to present Dave's Warrior of the Month with their award at the game.
To enter, simply email who you think Dave Rennie has selected as his Warrior of the Month to competition@mccreafs.co.uk with your name and contact number (and age if under 18).  The competition will close on Monday at 2pm and all winning answers will be pooled and the winner selected at random.   Winners will be contacted by phone on Monday afternoon.