Escaping From Generation Rent
When George and Florence decided they were ready to move on from the rented flat they shared in Shawlands, they wanted to find a home in Glasgow with more space and access to a garden.  They had many questions they needed answering, such as:
How much deposit does a first time buyer need?
What's a good mortgage rate for first time buyers?
Who are the best mortgage lenders for first time buyers?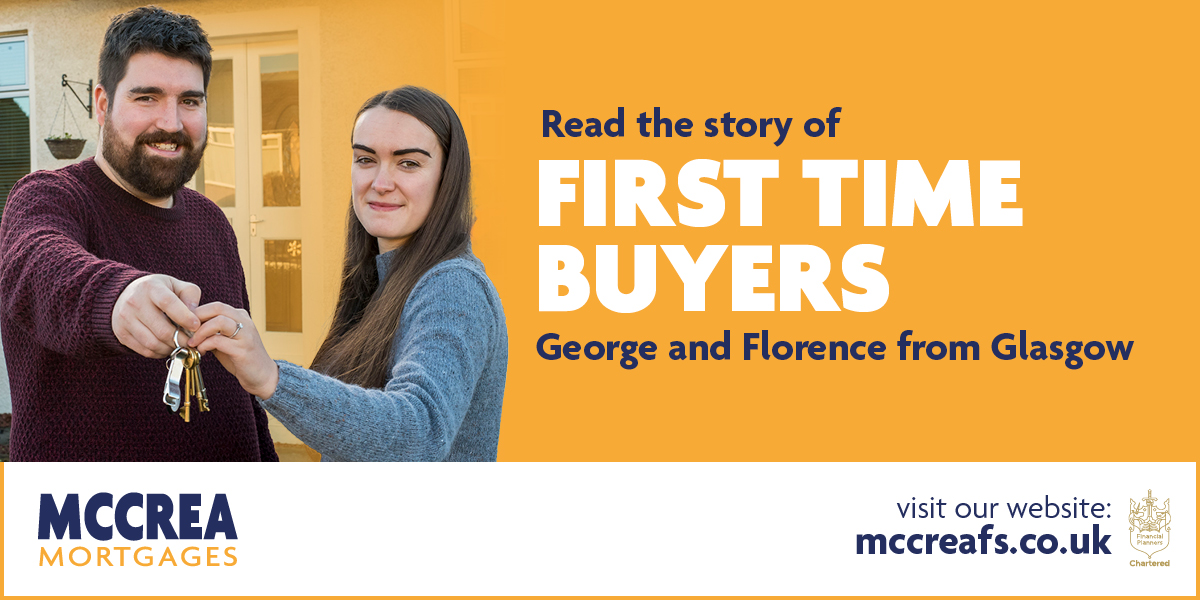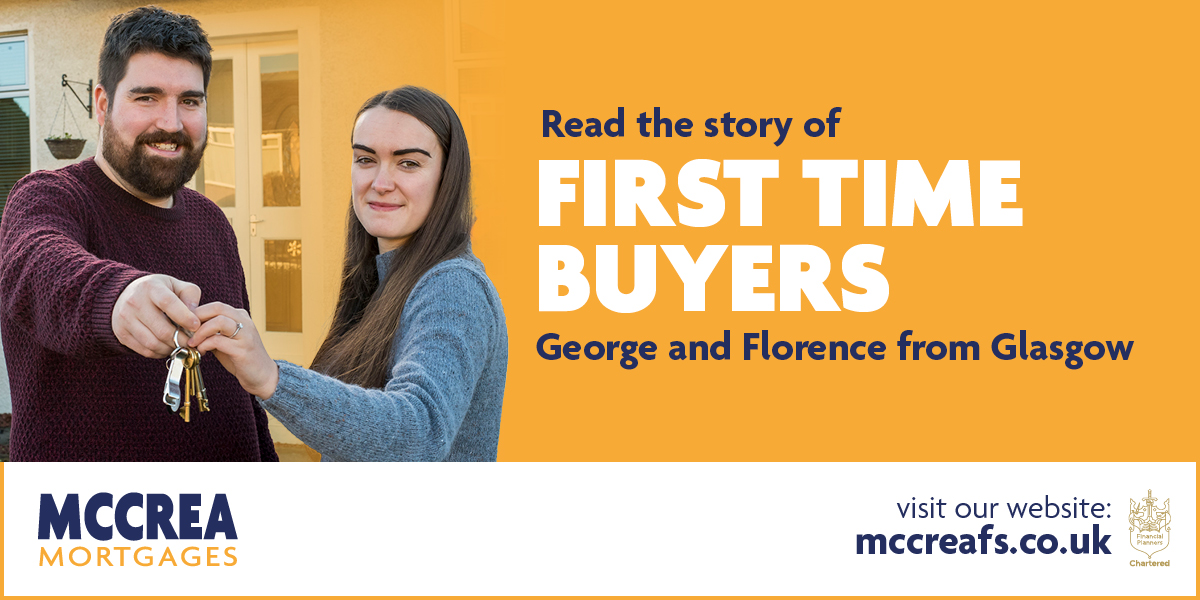 After consulting the McCrea Mortgage team, they realised that with rent to pay on their current flat, saving a deposit would be a slow process.
Fortunately, the couple's parents were in a position to provide support in the form of a gifted deposit. This funding method is permitted by most mortgage lenders, and allows deposits to be provided as a gift to the buyer by an outside party, usually a close relative, who must certify that the sum is a gift given with no expectation of repayment or claim on the property. 
George and Florence then worked with our specialist mortgage adviser to find mortgages which were most suitable for them as first-time buyers, and was able to find a suitable deal with no arrangement fee. 
George commented:  "Neither of us had ever been involved in a process like this before, so there was definitely a bit of nervousness. As soon as we spoke to the McCrea Mortgage team though, we felt more at ease.
The team at McCrea Mortgages explained all of the more complex aspects of the process in plain English and talked us through each step of the process. Armed with his advice and experience we felt more confident viewing houses."
With an agreement in principle in place, the couple quickly found their ideal home.  Exceeding their initial expectations, they found a three-bedroom house in superb condition. The Mortgage team guided George and Florence through the completion process, having satisfied the lender's requirements on gifted deposits, and the couple were able to put down 34% of the purchase price as a deposit on their new home.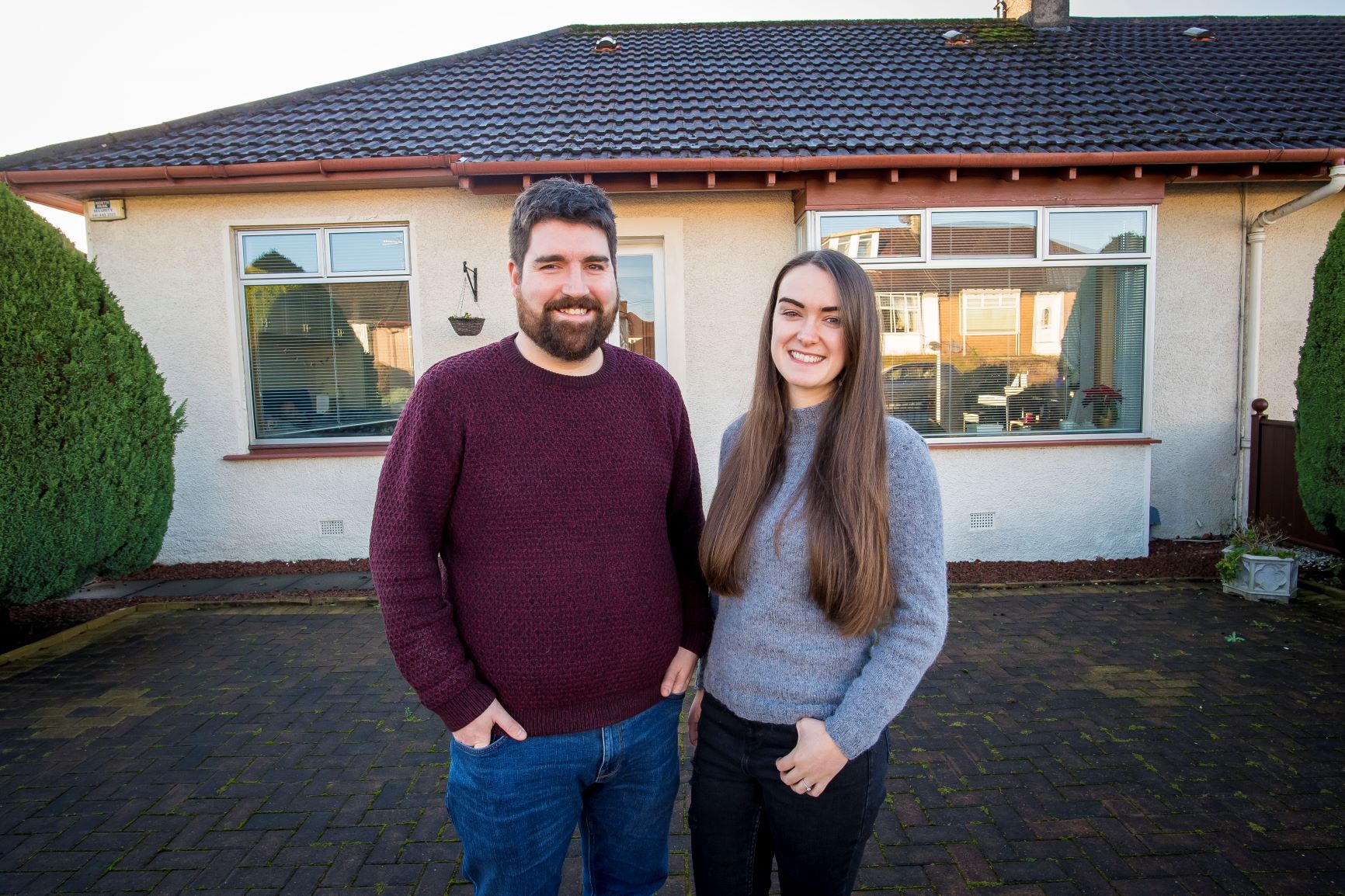 While not all families will be in a position to support younger buyers to this extent, the option will appeal to many as a way to break free of Generation Rent.
"Gifted deposits are becoming more and more common for first time mortgages," said a member of the McCrea Mortgage team, "but they each have their own rules, so it's important to work with an adviser who can walk you through the requirements.
While we organised the mortgage, we were also able to look at the wider protections and policies George and Florence needed to have in place as they bought their first home.
We also discussed their financial priorities and opted for a 25 year term with a five year fixed rate, so that their first few years of payments will be nice and predictable, with no surprises."
Well, almost no surprises, as George explains…
"Moving into our new house was a fantastic feeling, and I couldn't resist topping it all off by proposing to Florence the day we moved in!"
"It was certainly a surprise in the midst of a hectic day!" according to Florence, "but the perfect start to life in our own home, and we can't wait to build our new life here."  
You can find out more on our specialist independent mortgage advice service for first time buyer mortgages here and why not contact the team today for a no obligation chat to find out how we can help you get your foot on the property ladder?