12 Tips for Christmas Budgeting
The cost of living may be rising but our following Top 12 Tips for Christmas Budgeting can take your festive budgeting from scrooge to savvy.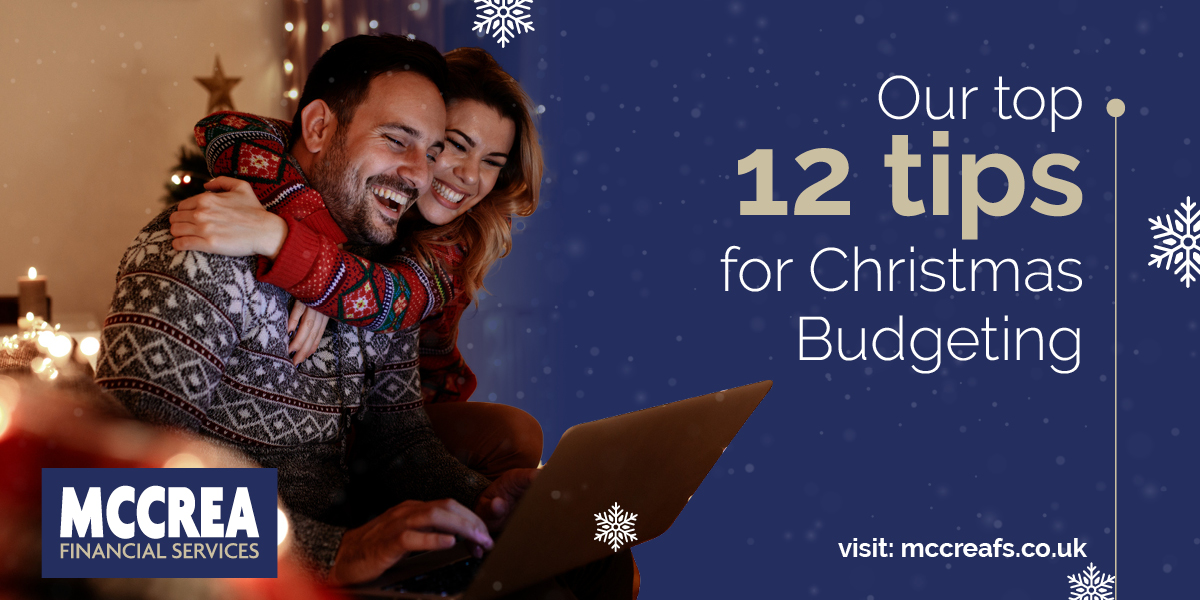 1. Make a List and Check it Twice
A comprehensive budget is key to your festive frugality. Set clear, categorised spending limits based on a clear plan of what you'll do, who you'll see and where you'll be. Train yourself to stick to what you've laid out – no more impulse purchases or going overboard with stocking fillers – and don't forget to account for hidden budget busters such as cards, stamps and wrapping paper, taxis and last-minute emergency gifts for people you overlooked. Your budgeting method can be as simple as a pen and piece of paper or a dedicated app such as present planner Manage Christmas. Signing up for a standard budgeting app such as Emma or Money Dashboard could even give you a head start on a new money management mindset for 2023!
2. Enlist the Help of a Secret Santa
If you're part of a large group of adults – a workplace, friend group or extended family – why not suggest a Secret Santa exchange this year to cut down on the number of presents each of you need to buy? Chances are, others will also jump at the chance to reduce their spending, and may also be relieved not to have to think of so many gift ideas. Online services like Draw Names make it easier than ever to set a budget, share wish lists and assign your Secret Santa.
3. Mix and Match
There's no shortage of gift sets on the high street, and adult advent calendars containing everything from beauty goodies to wines and spirits are increasingly popular. While bargains can be had on sets like these, savvy spenders can make their money go further by buying the sets and combining items from them to make multiple gifts. Items from a perfume and body lotion set, for example, can be wrapped individually or added to homemade hampers, while some advent calendars contain full-size beauty or other products which even on their own would be welcome under any tree.
4. Homemade Gifts from the Heart
Now is the time to let your talents shine. A batch of a relative's favourite homemade cookies or sweet treats would be the ideal gift from a budding home baker and can also be a fun seasonal activity for children to help out with. Or if you're the friend who's always snapping a photo, an easy service like that offered online or in some Boots stores can help you share treasured memories in photobooks, canvas prints and a full range of accessories.
5. Shop Outside of your Comfort Zone
It's tempting to assume that bigger brands equal better quality, but that's not always the case. Check out discount supermarkets such as Lidl and Aldi for good value deals on Christmas trees as well as award-winning flavoured gins. In their 2022 taste test, Good Housekeeping Magazine has tipped Aldi's Argentinian Prawn Skewers, Tesco Finest Premier Cur Brut Champagne and Lidl's Vegan Mini Crumble Top Vegetable Pie as essentials for your Christmas table.
6. Reap the Rewards of Your Loyalty
Whether you've been building up points all year or have yet to sign up, there are savings to be had this Christmas through retailer loyalty schemes. Many supermarkets, including Tesco and Morrisons, offer reduced pricing to holders of store loyalty cards, which are free and can be applied for online in a matter of minutes. Certain high street stores are now following suit, with Boots offering reduced prices on certain items to Advantage Card holders. If you've been spending regularly as a member of a loyalty scheme, now is the time to cash in those points at the till as full or part payment, but first, check the retailer's website to see if you can convert them to vouchers for higher amounts which might help with your spending plans elsewhere.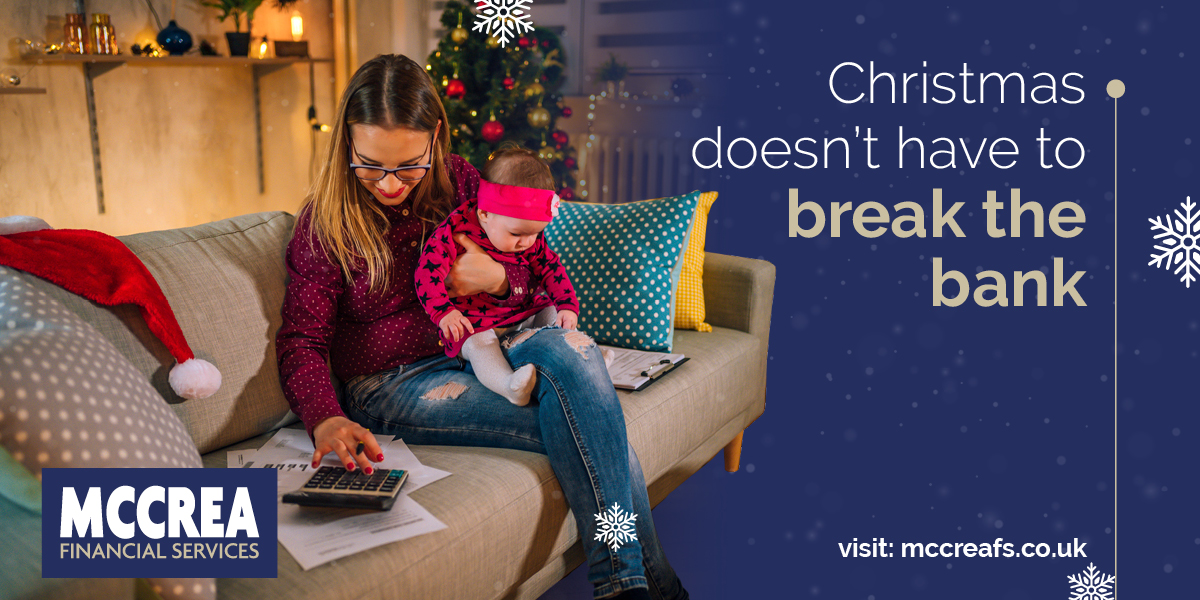 7. Cash in on Cashback
If you plan to do online shopping, make cashback sites your first port of call. You'll earn money back on your purchases at no extra cost to you simply by clicking through from sites such as Top Cashback. Top Cashback report that members earn back on average £345 each year on their purchases. You can also receive money back on your spending through the use of cashback credit cards, but beware – these cards often come with significant interest rates, so they're only worthwhile if you know you can afford to clear the balance each month.
8. Maximise Your Mailbox
Another tactic for securing discounts on online shopping is to sign up for retailers' mailing lists. Although it's tempting to close them immediately, pay attention to any pop-up ads which appear when you land on the page of a site you intend to buy from. Retailers often offer discounts of 10% – 20% off of a first purchase for new customers signing up to mailing lists. And if you're not a new customer, a quick scan of your inbox for newsletters and other messages you may have ignored might turn up similar discount codes designed to tempt you back.
9. Keep Shining Bright
Don't be afraid to be merry and bright this Christmas, despite the daunting headlines on energy prices. Your festive illuminations can shine as bright as ever with the use of battery powered lights as opposed to mains operated systems. Rechargeable batteries, although a little more expensive initially, can also be reused for years to come, ensuring maximum value over time.
10. Serve up Some Savings
Serving up a festive feast need not be a budget-buster. While a roast turkey and all the trimmings may be traditional, there's plenty of leeway to allow for differing tastes, and reduced budgets. If nobody at your table is particularly attached to turkey, why not consider a vegetarian main, or swap in a family favourite roast chicken instead? Frozen turkeys rather than fresh can offer savings to those who prefer to keep things familiar, as can opting for a turkey crown instead of a whole bird. Look for ways to cut out waste – catering for only the few who actively enjoy sprouts, for example, or forgoing any side dish or pudding option you find yourself having to eat as leftovers for days on end – for savings which won't impact on anyone's enjoyment.
11. Look a Million Dollars
With the shops full of sequins and sparkle, it can be tempting to splash out on a new outfit for each festive occasion, but smart shoppers can look a million dollars without spending much, if anything at all. Shop your own wardrobe first for hidden gems and classic favourites – it's likely they haven't been worn to too many festive parties in the past few years, so friends and family are unlikely to notice any repeated outfits! If you can't resist the lure of something new, rental services such as Hirestreet, Hurr Collective, By Rotation and Rotaro offer a cost effective way to try out new looks during the party season.
12. Host at Home 
If you've left it too late to book a venue for a Christmas get-together with friends, why not replace set menu prices, bar bills and city centre taxis with a potluck style get-together at home? Spread the cost by having each guest provide a course, or a drink, for the group. You can go for all out glam, cheesy Christmas karaoke or even recapture Christmases gone by with board games and retro toys. This homely backdrop also offers the ideal opportunity to exchange gifts in your Secret Santa group! As host, it can be fun to welcome guests with a signature cocktail – why not try the classic French 75? Shake 30ml lemon juice, 5ml sugar syrup and 45ml London dry gin over ice, double strain into a flute and top with Champagne before stirring lightly and topping with a garnish of lemon zest. Cheers, and from all at McCrea, have a very Merry Christmas!
PS. We thought we'd go one further this Christmas, so as our gift to you, we'd like to give you the chance to win a special Christmas hamper, which includes a bottle of champagne with a collection of luxury goodies! To enter, email us at marketing@mccreafs.co.uk with your name, address and telephone number. The winner will be chosen 19th December - good luck!