Action for Children charity partnership launches
McCrea Financial Services today announces Action for Children as its charity of the year for 2018.
McCreas and Action for Children's partnership sees McCreas' senior staff join in on the race to raise funds for the Charity in the April 2018 London Marathon.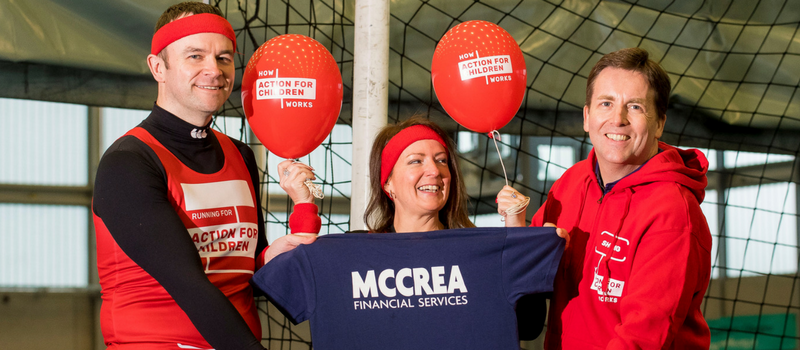 Director Jonathan Campbell and Head of Marketing Elaine Hamilton are well on their way with training and in fighting spirit; with just six weeks to go, the running duo are hoping to cross the finish line to raise as many donations as possible for Action for Children. 
To help them on their way, Action for Children supporter and broadcaster David Tanner joined Partick Thistle manager Alan Archibald, along with Chris Erskine and Ryan Edwards on the pitch, to put the pair through their paces, in preparation for the gruelling 26.2-mile race.
McCreas have a long track record of supporting charity in Glasgow and beyond, having raised close to £500,000 over the last decade.
Action for Children operates more than 80 services in Scotland supporting and transforming the lives of 14,000 of the most disadvantaged children, families and young people.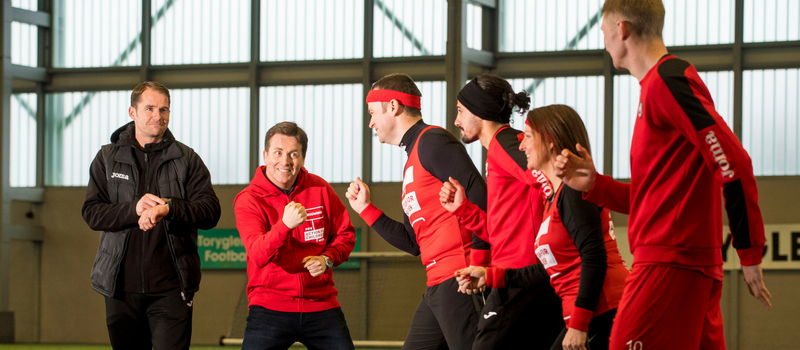 Elaine Hamilton, Head of Marketing at McCrea Financial Services comments:
"We are delighted to announce our partnership with Action for Children in Scotland. They engage in fantastic work and we feel it is a charity our clients and colleagues can really get behind. We'd like to say a big thank you to Alan Archibald and the Thistle players for putting us through our paces today as we get ready to take on the London Marathon to try and raise as much money as we can for the charity next month.
Julie Lunt, Senior Fundraiser at Action for Children, added:
 "We are really pleased to be McCrea Financial Services' charity partner for 2018. This partnership will help support our life-changing work with some of Scotland's most disadvantaged children and young people through the 87 services we run across the country."
"Every year, people run the London Marathon raising money to support our work and it's great that Jonathan and Elaine from McCrea will be running it for Action for Children this year. A huge thanks to Alan Archibald and everyone at Partick Thistle for helping put them through their paces ahead of the big day."
Use this opportunity to donate to Action For Children and be in with the chance to win two places at Hospitality for the Glasgow Warriors Game - more details to follow shortly. 
Discover the McCrea team story and donate to Action For Children in the run up to the marathon, via Virgin Money Giving website here.
Thanks for your support and follow us on twitter and facebook to see how training is going!