Broomhill Primary School help us with the launch of Warrior of the Month for February
Earlier this afternoon, class P7 at Broomhill Primary School helped us launch this month's McCrea Financial Services Warrior of the Month.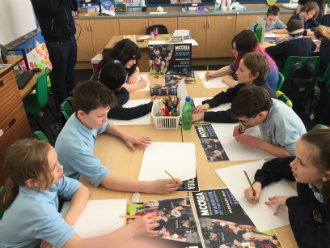 Pupils were asked to draw a portrait of each of the four nominees who will be confirmed later today when the poll opens on Twitter page @GlasgowWarriors and you can also see a short clip from today's visit!

As a thank you to Broomhill, the winning player will pick their favourite portrait and go to the school to be presented their award by the lucky artist. 
See more on our visit to Broomhill in tomorrow's Warriors HQ.