Caroline Mackie Wins PTFC Supporter Recognition Award
A one-off PTFC Supporter Recognition Award, sponsored by club partner McCrea Mortgages, has today been presented to its winner, Jags fan Caroline Mackie.
The special fans award was set up by McCrea Mortgages in partnership with the club as a thank you to the outstanding contribution to their community made by a fan or group of fans during lockdown.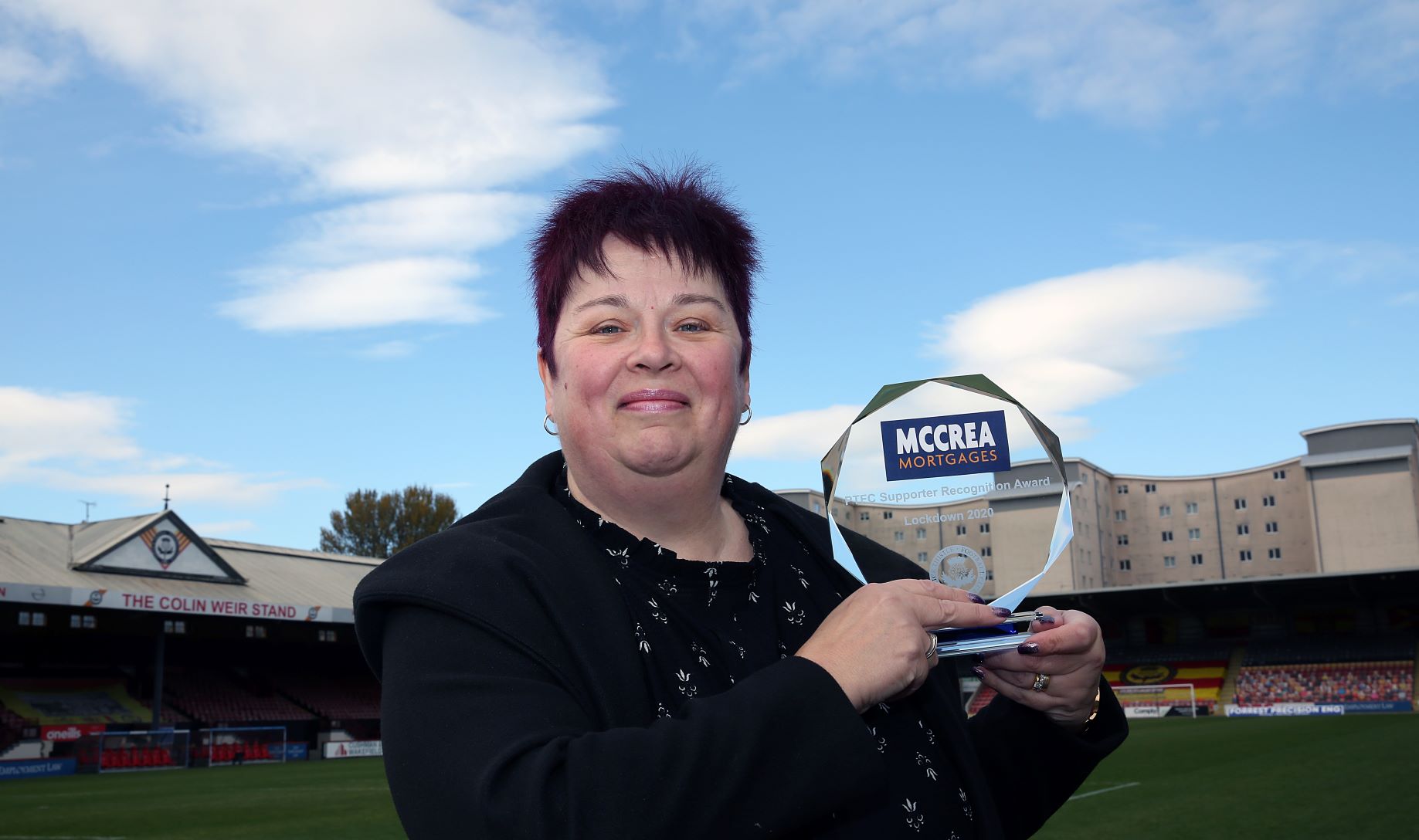 From all nominations received, Caroline was named in more than half of them and, following deliberations between our judging panel of Douglas McCrea and Elaine Hamilton, of McCreas, alongside Gerry Britton, emerged as the unanimous choice.
Caroline was nominated by Thistle supporters for a number of reasons, most notably for spearheading a campaign to raise funds for the club over the lockdown period. The GoFundMe page set up and driven by Caroline has generated almost £60,000 from the Thistle community to date.
Also a longstanding supporter of Partick Thistle Women's FC, Caroline receives an engraved glass trophy, a £100 gift voucher and a boardroom invitation to a Firhill matchday when rules allow.
Upon receiving her award at Firhill this week, Caroline said: "I was a bit shocked to be honest. I really do appreciate everyone who nominated me. I just did what little I could to help – so many Thistle fans, and others, contributed to the fund so I very much accept it on behalf of them all."
Douglas McCrea, Managing Director of McCreas Financial Services, said: "Caroline is a deserving winner of this one-off award which we are delighted to sponsor. It has once again demonstrated just how very special the Thistle supporters are with Caroline a deserving recipient."
Also nominated and named as runners-up for the award were the Partick Thistle Charitable Trust, new Jags podcast "Draw Lose or Draw" and young supporter Aaron McGowan. Each will receive framed certificates as a thank you for their support for the club.
Partick Thistle CEO Gerry Britton said: "We've known for a long time that our fans are in a league of their own and the way they have backed the club throughout 2020 only underlines that sentiment. Everyone who was nominated has made a positive difference to the club in this most challenging of years and this award means those contributions will always be remembered."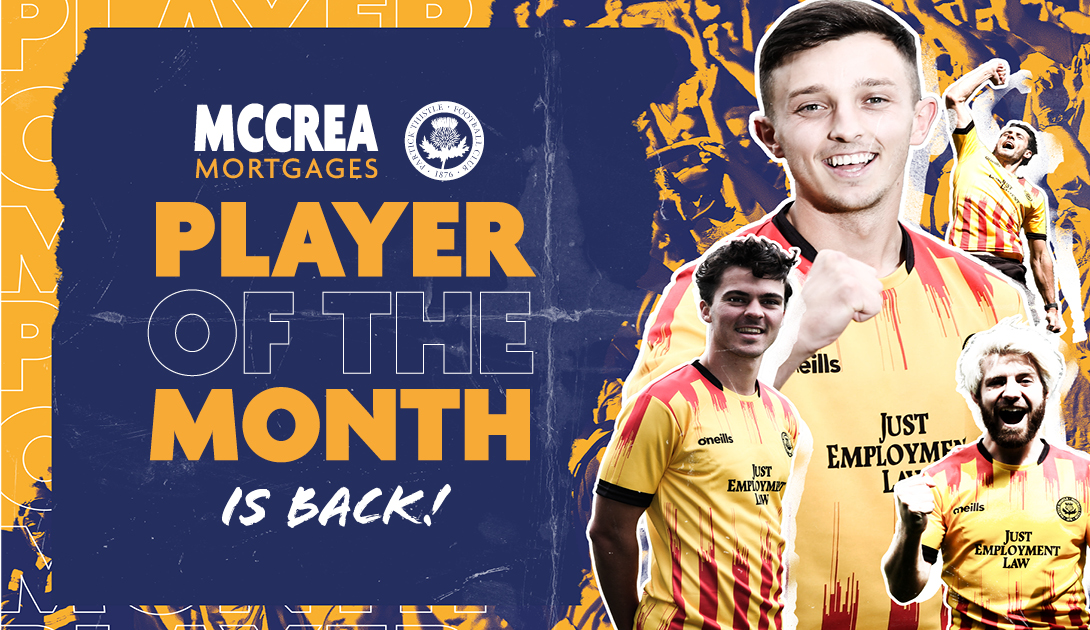 McCrea Mortgages will sponsor the popular Player of The Month awards for season 2020/21, with all winners once again voted for by supporters. At the end of each month of the 2020/21 season the McCrea Mortgages Player of The Month shortlist will be determined by the Thistle management team, with the winner chosen by supporters in a vote and the winning player presented with his award at the start of the following month.
Part of McCrea Financial Services, McCrea Mortgages recognise that for most people, their mortgage is probably the single largest financial transaction they are like to undertake. At McCreas, we have over 20 years' experience dealing with all aspects of mortgages and are not tied to any particular company, bank or insurance provider which allows us to find the right mortgage for our customers.  Why not contact the team by email at mortgages@mccreafs.co.uk  or call us on 0141 572 1340 to be put through to our mortgage team.