Charity Challenge Updates as 200 km of walking in the wet Scottish weather looms large!
Never a dull moment at McCrea Financial Services and when they're not advising clients Douglas McCrea, our Managing Director and Chartered Financial Planner Jonathan Campbell have been working hard behind the scenes to get ready for their charity challenges this year.
First up, and almost ready to go, is Douglas McCrea who has decided that one walk simply isn't enough this year so he's doubled his challenge.  The first of these gets underway this Sunday as he takes on the Cowal Way, covering 91 of the 200 km he plans to do over the next two weeks and raising as much as possible for the British Heart Foundation in Scotland.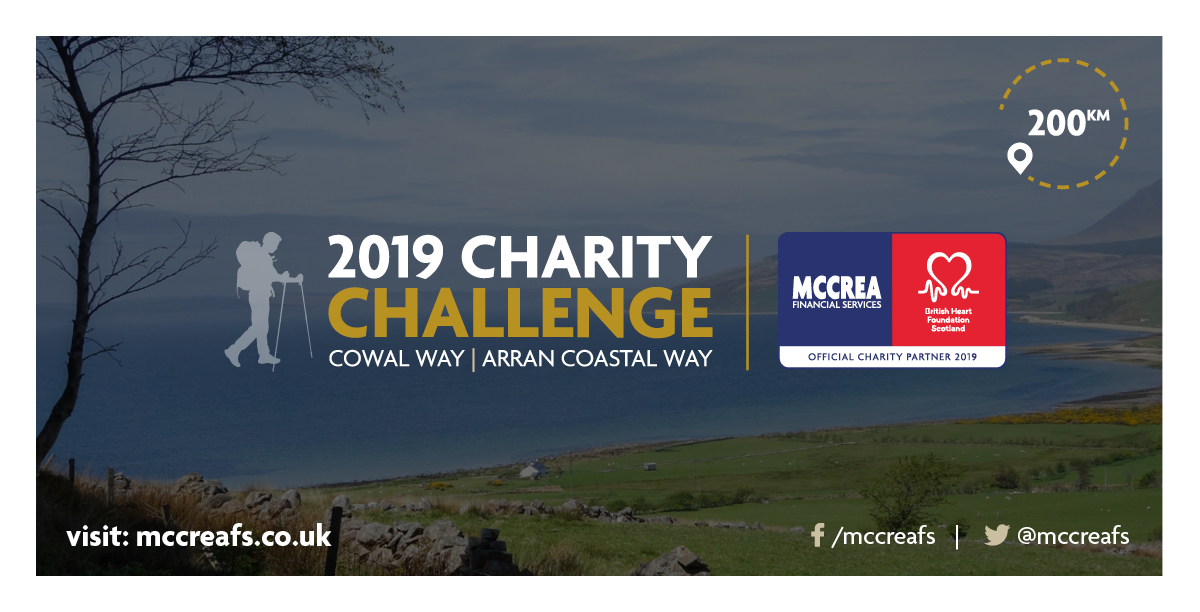 Starting in Portavadie, it'll be as much a sponsored swim as a sponsored walk based on the weather forecast so there will be plenty of extra kit packed into the rucksack as he makes his way steadily over to the finishing point at Inverglus to tick off walk one of two!
After a few days respite from the elements (and possibly aliments), Douglas will be heading over to Arran to take on the longer island coastal way, this time 109 km of walking to bring his total to 200!  This time, with plans to try and conclude the long-running attempt to paraglide off a giant hill (this will be the eighth attempt) the walk needs to be condensed into four days.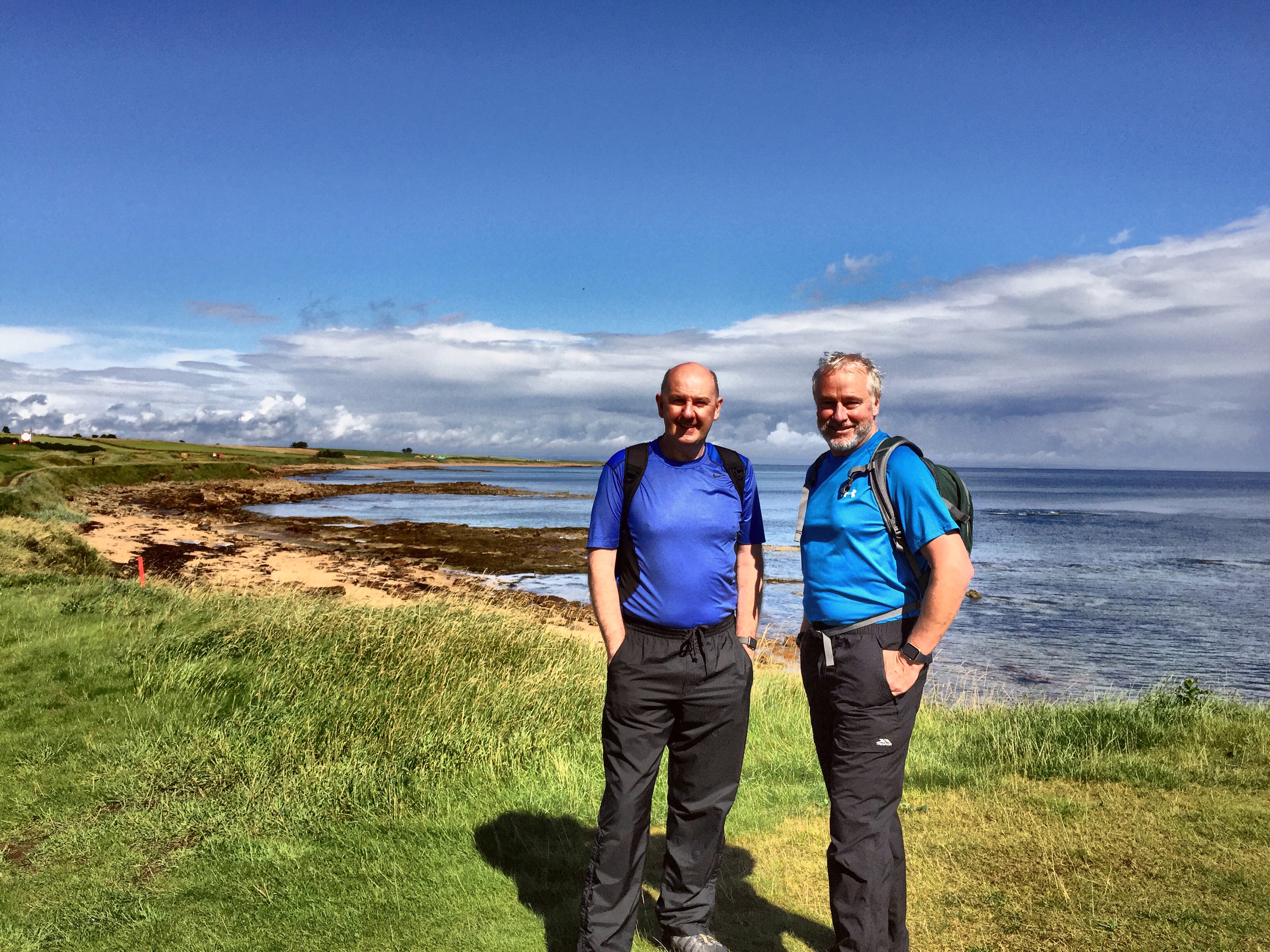 We'll be getting updates from Douglas as he takes on this challenge over the next two weeks and you can encourage him along the way by donating on the McCreas fundraising page for British Heart Foundation Scotland.
Jonathan has been quietly getting on with a bit of training too.   He has just completed the Tour of the Highlands, a 3 day cycling event covering a definitely not flat 300 miles which most of us would consider to be a fairly major challenge in itself!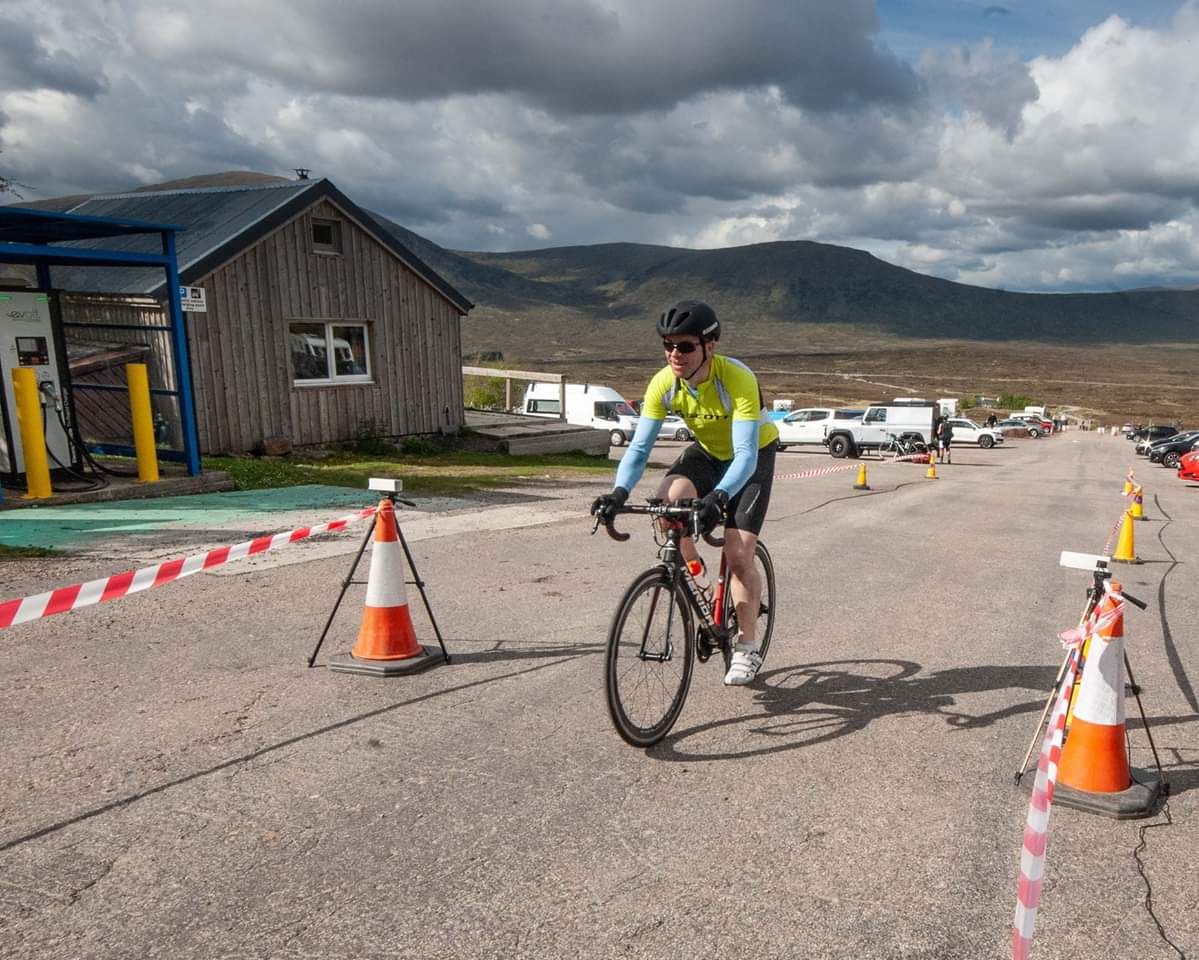 Day 1 was from Glencoe to Pitlochry and a total of 80 miles or thereabouts. As well as a good day's cycling, Jonathan managed to get back to Glasgow to cheer on Warriors in the Pro14 final! 
Day 2, Pitlochry to Aviemore was a different story however. He had a problem with gears so had to abandon the ride after 30 miles. In hindsight, he felt that it was maybe for the best as it is a really tough day with big climbs over Glenshee, The Lecht and Cairngorm and the weather was awful. However, he managed to get bike fixed later so that he could conclude day 3.
The final day was from Aviemore to Glencoe and a day which went much better.  112 miles were covered with about 75 miles ridden solo, rather than as part of a peleton before joining up with a group later on.  Riding solo was good training for Ironman Wales which is the 'main event' Jonathan is training for and which takes place later this year!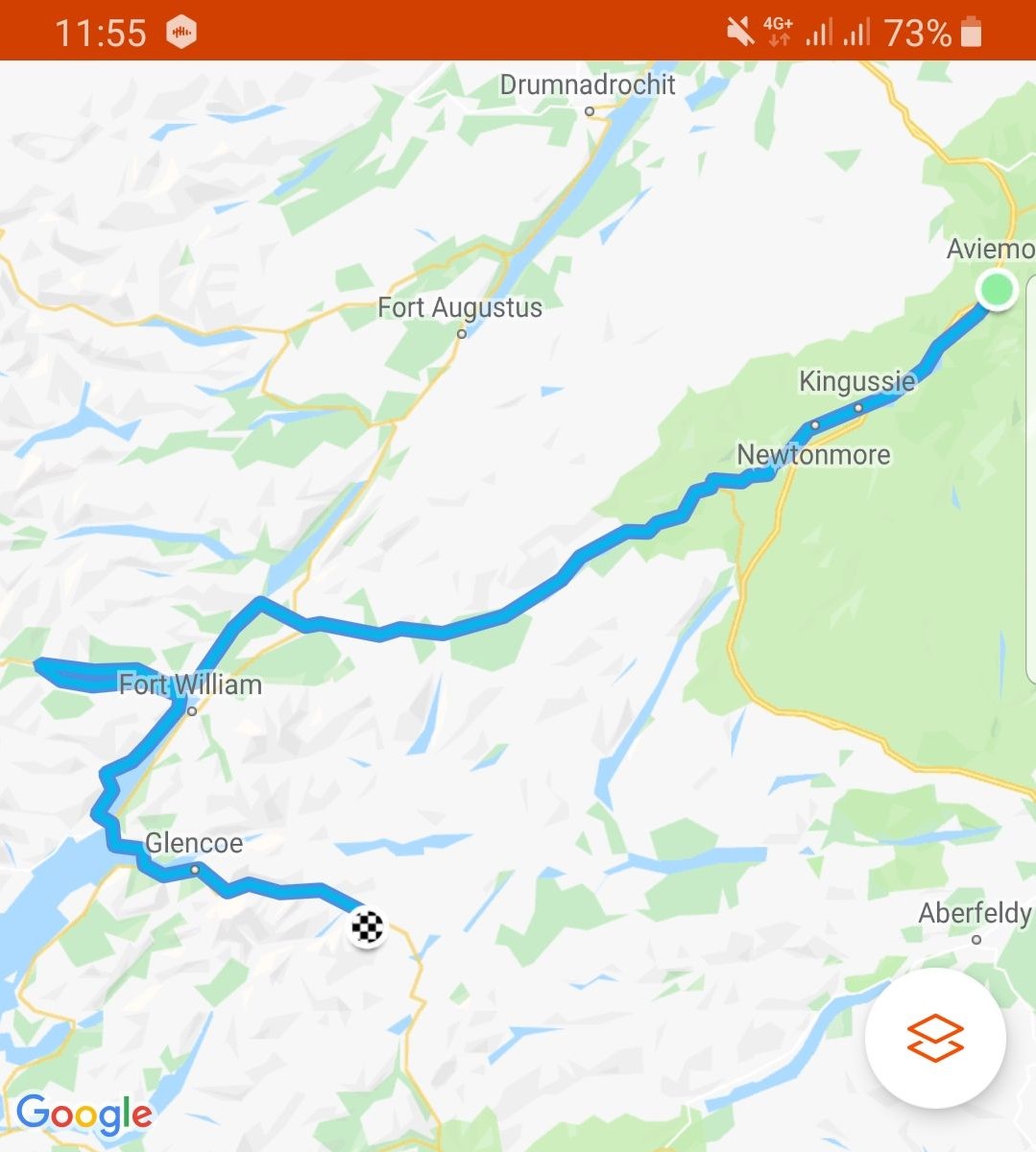 Both advisers are raising funds for British Heart Foundation Scotland and would be extremely grateful for any donations.