Craig Slater wins the McCrea Financial Services Player of the Month award for November
Having been nominated for every McCrea Financial Services Player of the Month Award so far this season few would argue that Craig Slater was a deserving winner this month. It wasn't the tightest contest for months with fewer than 50 votes separating first and second but it was ultimately Slater who prevailed.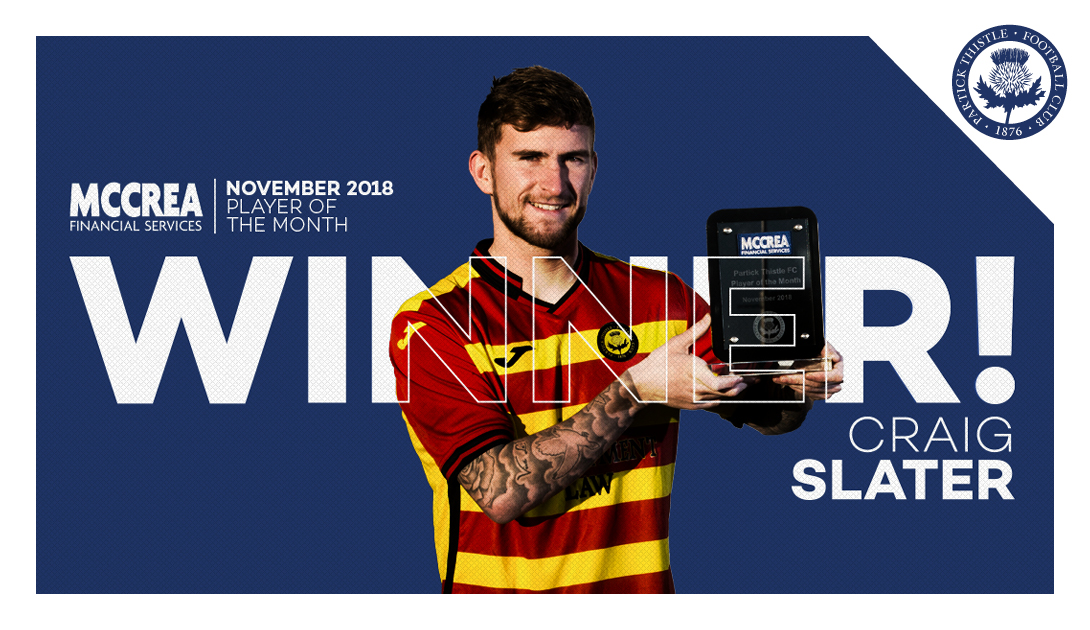 Craig Slater and Stuart Bannigan are sidekicks in the middle of the pitch and the duo are forming quite the partnership. Craig's passing and movement has been at the centre of much of the good work Thistle have produced with the ball this season. Adding a goal to his name in November Craig has continued to improve and will be a vital part of Caldwell's side as the games continue to come.
November finished with the Jags grabbing a much-deserved point away to Falkirk and it was Craig who scored Thistle's goal in the 1-1 draw. Although the creative central midfielder missed the trip to Dumfries on Saturday after picking up a knock to his knee he is desperate to complete his recovery and get back on the pitch.
Slater said: "The injury has come at a really frustrating time for me because I definitely felt that the team was starting to gel and some of the football we were playing was really good. Working with the new gaffer has been great as well, he's changed a few things and I definitely think it is working.
"We know it is tough and frustrating for the supporters just now but I think they will have seen in recent weeks that we aren't leaving anything out there. All the players in that dressing room are giving everything they have on a Saturday. I think you saw that again in Dumfries and that was a game we really deserved to take something out of.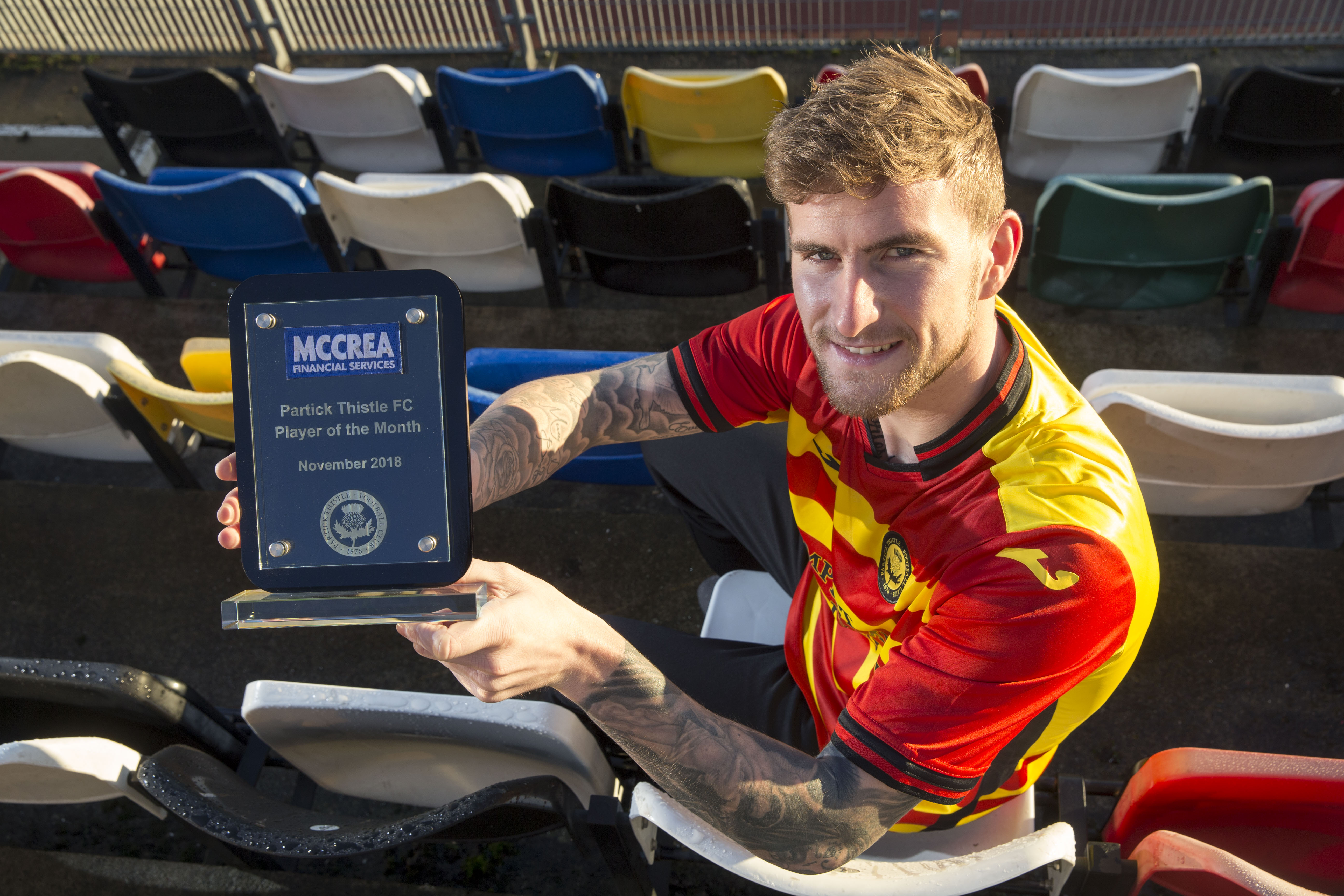 "It is always great to receive recognition from the supporters and I would like to thank everyone who has voted for me, not just this month but every month so far. We know that as players we are the ones that need to get the points on the board. I really do appreciate every nomination and every vote but I would gladly exchange them all to see us move up the table between now and the end of the season."
Don't forget you can follow us on Twitter and Facebook where we run regular competitions with Thistle as well as providing useful updates and the latest news for getting the most out of your finances.
McCrea Financial Services – For Every Stage of Life.